Сommunity life
November 20 2013
Oksana Semeniuk held master-class for LvBS Community
In the Lviv Business School of UCU, the LvBS Community met with one of the best HR directors Ukraine, Oksana Semeniuk. On November 20, community members spoke with Oksana on how to move from a system company to a company with elements of a start-up in the organizational culture. >>>
November 12 2013
Meeting with Paul King - "Coaching for executives"
Paul King held a workshop at the Lviv Business School of UCU for LvBS Community. Professor King teaches courses at the Wharton School of the University of Pennsylvania. He is an experienced corporate CEO and executive coach for Fortune 500 executives, as well as a mentor for emerging leaders. During the workshop, Paul King talked about the essence and purpose of coaching. >>>
October 25 2013
"Do Not Engage in PR!" - master class of Yaryna Klyuchkovska
Members of LvBS Community attended master class of Yaryna Klyuchkovska, one of the most prominent experts on PR in Ukraine. At the meeting, Yaryna Klyuchkovska talked about concepts such as reputation, brand, advertising, and PR. >>>
October 2 2013
Master class "Practical Side of Adizes Methodology"
Oleksiy Kapusta (chief of Adizes Institute in Ukraine and Spain) held master class where members of the LvBS Community had a chance to learn about the Adizes Methodology, to understand how it works, and hear about the outcomes of its implementations. >>>
June 21 2013
Open lecture of Basil Kalymon
Canadian professor Basil Kalymon held lecture on "Investment portfolio management". Basil Kalymon lectured about types of investment, risks, revenues and investment strategy. The professor also told about specific of management of investment portfolios in Canada and United States. >>>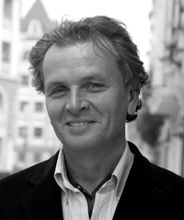 June 15 2013
Speech of Yevgen Utkin
Members of LvBS Community attened graduation ceremony of Key Executive MBA, where they listened to the speech of Yevgen Utkin - one of the pioneers of Ukrainian industry of microelectronics.
May 31, 2013
LvBS Community meeting "Financial markets and their role in economic development"
LvBS Community met with British financier Ihor Hordiyevych. On meeting we discussed role of internatonal capital markets, how they work and their main players. >>>
April 25, 2013
"National idea: what is that, where it comes from and how it works"
LvBS Community had a chance to communicate with influental Israeli philosopher Pinhas Polonsky. We tried to understand nature of national idea and whether it is necessary for success of the nation.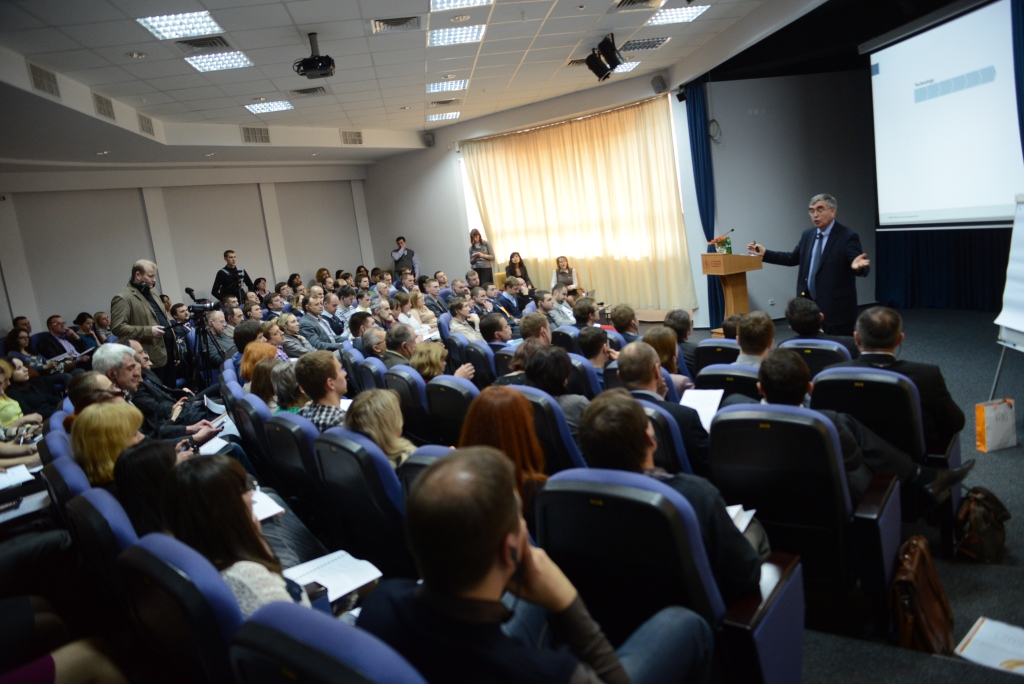 April 11, 2013
Master class "How do you create a magnetic product"
Adrian Slywotzky - business guru shared the secrets of creating explosive demand with LvBS Community. >>>
February 1, 2013
Discussion to the topic: "Has the Georgian miracle taken place?"
Yevhen Hlibovytskyi (managing partner of 'pro.mova' consulting company, expert in long-term strategies) and Vakhtang Kipiani (editor-in-chief of 'Historical truth' internet edition, reporter and TV host) discussed about reforms in Georgia. Over the past several years, Georgia has changed tremendously. That is why we were trying to learn the secret of such changes. Participants in the discussion shared their ideas on whether the scenario of Georgian reforms could be possible in Ukraine.