"Profit Zone": Presentation of the Ukrainian translation of the book by Adrian Slywotzky
Lviv Business School of UCU in liaison (cooperation) with the publisher of the Ukrainian Catholic University invites you to the presentation of the first Ukrainian translation of the book by the world leading business futurologist Adrian Slywotzky "Profit Zone". The event takes place on 14 September 2016 at Publishers' Forum.
At last, this famous book, being read and studied by businessmen from all over the world, will be available in the Ukrainian language!
The release of "Profit Zone" appears just in good time for our country. This book will be very useful for a Ukrainian reader, since the author attaches great significance to a consumer, teaches an entrepreneur to think from the perspective of client's needs and design appropriate profit models,― as mentioned in the preface by Serhiy Lesnyak, Director of RR Commodities Company (Shanghai), a teacher at Lviv Business School of UCU (LvBS). "For me, this is the book which includes the philosophy of business as well as its "anatomy"," he said.
Adrian Slywotzky is the ideologist of business development around the consumer. He always searches for the answer to the question 'how business could create a higher value for a certain person or company'. In his opinion, business must be conducted by placing consumer's needs as the highest priority and must design its profit models accordingly.
Serhiy Lesnyak emphasizes that all the models mentioned in the book are of highest importance and the questions at the end of each chapter are one of the most practical instruments for designing the business philosophy encompassing the profitability strategy.
"Adrian Slywotzky very integrally approaches every business phenomenon, and his metaphors are surprisingly explicit… Having a great opportunity to speak to Mr. Slywotzky during the LvBS training programs, I was not only impressed with his profound knowledge of the international business, in which he doubtlessly is second to none. I was much more impressed with his vision of our country and the development of Ukrainian business. He is one of few business thinkers who expresses his opinion from his vision of the Ukrainian business force and his understanding of the algorithms of our competitiveness development. For many years, I have been using the models from the book "Profit Zone" for designing business plans and structuring my business," he added.
Participants:
Andriy Pavliv, CEO and Co-Founder of N-iX, participant of Adrian Slywotzky's training programs;
Yaroslav Rushchyshyn, Founder of Trottola Company, Senator of Ukrainian catholic University;
Volodymyr Netak, Director of UCU Press.
For participation in the presentation you are kindly requested to register.
Venue: Lviv Business School of UCU, 2a Kozelnytska Street, Lviv
Time: 6.30 pm – 8 pm
The book "Profit Zone" will be available at the presentation. Price: 200 UAH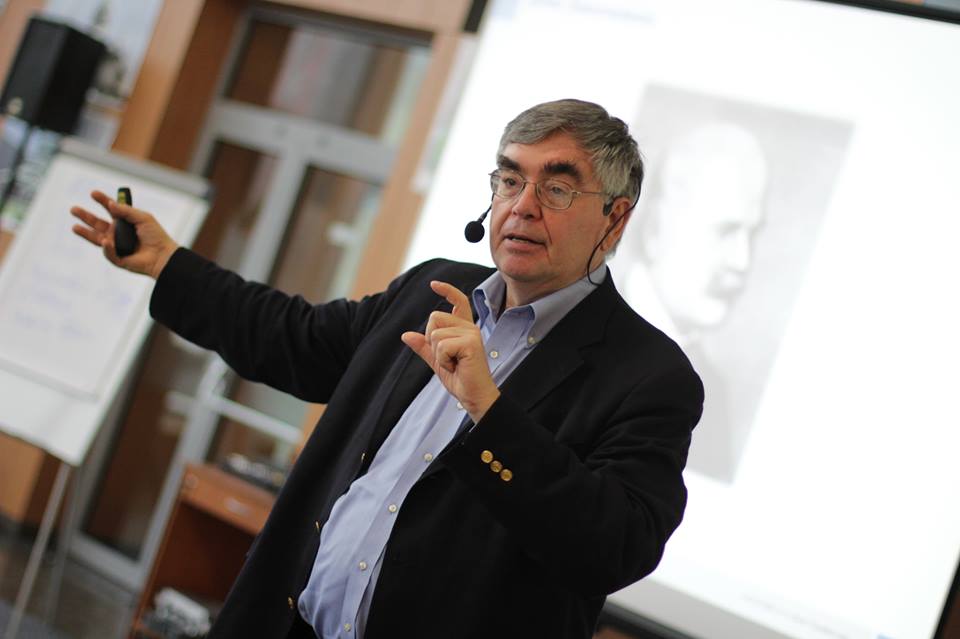 Adrian Slywotzky, leading business futurologist, Ph. D, Director of Oliver Wyman Company, one of 50 World's Top Business Thinkers and one of 25 World's Top Business Consultants (twice), Member of LvBS Advisor's Board.
One of the most influential experts of contemporary management Adrian Slywotzky was born to a family originating from Ivano-Frankivsk Region on 28 June 1951 in the USA. He is an American economist. He studied at Harvard School of Law and Harvard School of Business.