Intro 2017: Human of the Future
On March 23, the UCU's Lviv Business School invites you to the 7th Annual Visionary Conference INTRO entitled "Human of the Future". Ukrainian and international experts and entrepreneurs will get together in Lviv to discuss what doing business will be like in the future. Will we be able to comply with ethical norms given technological advances? What to expect from space exploration? The event is organized by the LvBS Visionary Center.
We will place particular emphasis on social entrepreneurship as business evolution. The conference will feature Startup Planet, a panel discussion with representatives of the country's most successful and outstanding startups. You can also expect unexpected views on and solutions to the topic "Ethics and Technology: Does the Future Need Us?".
Conferencespeakers:
Andrew Main Wilson, Chairman of PRME (Principles for Responsible Management Education) and CEO at AMBA (Association of MBAs), London
Sean Patrick Lovett, Radio Vatican's Director of English-language programing, Rome
Anna Uvarova, co-founder of a thrift store Laska, Kyiv
Yury Monczak, Director of the Molecular Diagnostics Laboratory, Professor of Genetics at leading global universities – McGill University and the University of Montreal, Canada
Oleh Derevyanko, co-founder and President of the Kyiv Cyber Academy, co-founder and Chairman at ISSP, founder of the Institute for Self-Actualization
Thomas Arctaedius, founder of the Center for Social Entrepreneurship Sweden (CSES), CEO at Ayond AB, Stockholm
Rudolf Krayevskyy, founder of Vegano Hooligano Family, eco-entrepreneur, Kyiv


Evgeny Utkin,

founder and president of hi-tech holding KM Core, head of venture fund Borsch Venture, Co-Founder of Agro Sore, philanthropist, develops educational and cultural projects, "Gogolfest", Jazz in Kiev, cultural and educational center "Master Class"
Moderators:
Panel discussion "Ethics and Technology: Does the Future Need Us?": Yaryna Kliuchkovska, co-founder and Director of GROU Communications Agency
Social entrepreneurship: YaroslavPrytula, Dean of the UCU's Faculty of Applied Sciences
Follow us to find out about other speakers and moderators as well as other highlights of the event!
Fees:
early-bird registration and payment before March 1 – 1,800 UAH
payment after March 1 – 2,100 UAH
Contact person: Roksolana Kravchuk, Director of the LvBS Visionary Center, rkravchuk@lvbs.com.ua; +38 (067) 673-18-76
Conference partners: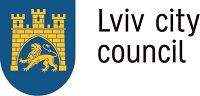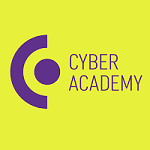 Media partners:

You might also want to read: Intro 2016: How was it?