Expert Session with Pavlo Sheremeta "Innovative Ways to Increase GDP"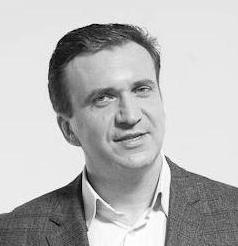 On March 27, LvBS invites you to an expert session "Innovative Ways to Increase GDP" with Pavlo Sheremeta, Minister of Economic Development and Trade of Ukraine.
During the meeting, we want to discuss the opportunities and challenges that the state, business, and all Ukrainians are facing today.
We invite businesspersons and experts to the meeting.
Time – 5:30 p.m.-8:00 p.m.
Location - Lviv Business School of UCU (LvBS), UCU multifunctional building, 2a Kozelnytska Street.
Partner of the meeting - Teleportus
Seats are limited.