Summer Business School «Innovations and entrepreneurship in emerging markets»
Summer Business School 2015 «Innovations and entrepreneurship in emerging markets» July 6-12, 2015
Within 7 days, you will have an opportunity to get acquainted with the business environment of Lviv city and Western Ukraine and take seminars on business topics at LvBS premises.
Venue: 6-12 July 2015 in Lviv, Ukraine.
Open to: 50 participants all over the world
Deadline for applications: is prolonged till the June 21st
Fee: 1200 UAH
Press to apply for the Summer School
Summer Business School in Ukraine:
60 teaching hours (including 15 for pre-reading)
Lectures, seminars, business lunches, work on projects, business cases
Excursions, trips out of town, cultural events
The program will consist of an introductory seminar on the macroeconomic situation in Ukraine, classes on business philosophy and strategies in Eastern Europe, business legislation in Ukraine, cultural features while working with Central and Eastern Europe.
The second part of the program will include course Experts in Teamwork which holds in partnership with the Norwegian university of science and technology, NTNU; Innoco company, supported by the Norwegian Ministry of Foreign Affairs.This is a course in which students apply their academic competence in interdisciplinary project work to learn cooperative skills that can be transferred to the workplace. Relevant issues from society and working life form the basis for the project work, and the student teams should work together with external partners. The student team must adapt the project that the team members choose, to suit their combined competence and the theme of the Summer School. The learning method in EIT is experience-based.
Third part of the program will include visits to the leading companies in the region and cultural program at the end of the study tour (among those IT company operating worldwide, company oriented to tourist services and creating positive emotions, production company).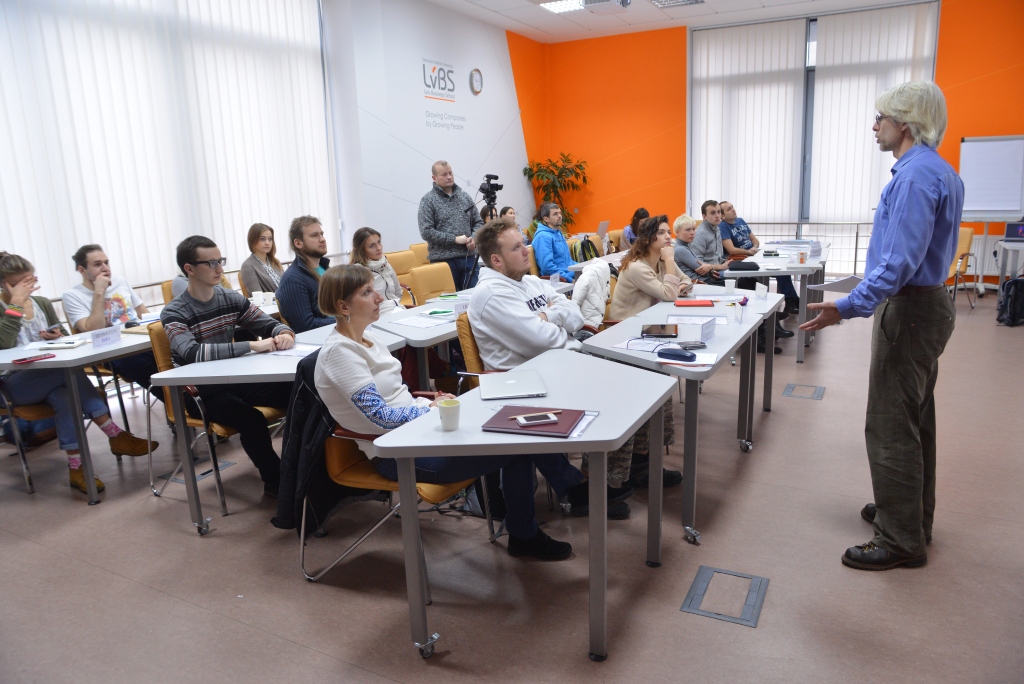 Classes will be conducted by faculty and instructors of Lviv Business School and invited guests.
Among those:
Yaroslav Prytula - Ph.D., Associate Professor at the International Economic Research and Finances Department of the Ivan Franko National University of Lviv, professor at Executive MBA program LvBS;
Sophia Opatska – Ph.D., CEO Lviv Business School of UCU, teaches courses in Organizational Behavior, Human Resource management
Yaroslav Hrytsak - Dr. of Science in History, Professor of world history, Professor of modern history of Ukraine. Director of the interdisciplinary program "Individual Studies in Humanities" at the Lviv National University, in collaboration with the Ukrainian Catholic university and University of Warsaw.
This is a great way to learn about business issues first hand from people working in the field!

We are looking for adventurous people who:
- look for new opportunities in markets that grow fast;
- have a thirst for learning and enjoy working in the team;
- are eager to explore a new culture and ancient medieval city of Lviv, one of the biggest centers of IT industry in East Europe;
- have obtained at least an undergraduate degree (in any specialty);
- are native speakers or fluent in English.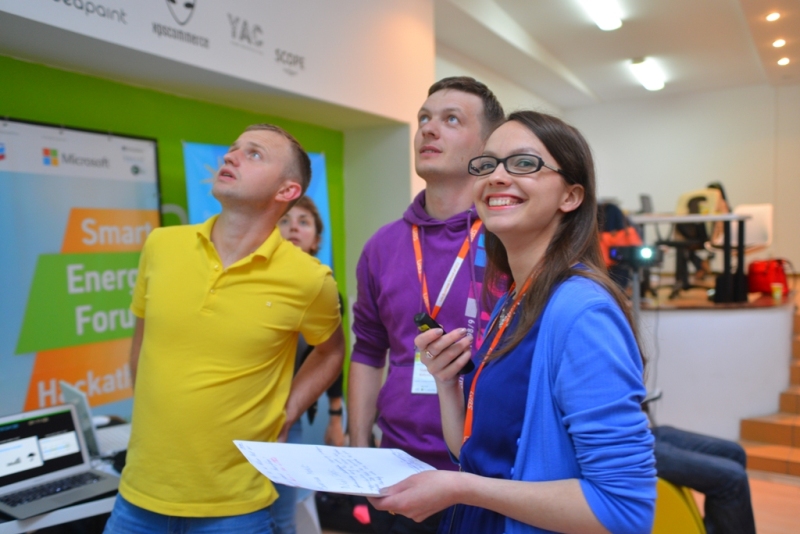 ECTS Credits: It is possible to obtain up to 7.5 ECTS credits of the course upon successful passing the final crash-test of the project.
Program include:
- 45 contact teaching hours per week
- Lectures, workshops, business simulation game
- Meals (breakfast, lunch, welcome & farewell dinner)
- Cultural programs
- Meetings with businessmen
- Bilingual resident manager
The price does not include:
- your flights and traveling to/from Lviv, Ukraine
- insurance (health/ traveling)

Here you will:
- explore the world of entrepreneurship and innovation, e-commerce, economics and tax system on emerging markets;
- get acquainted with more than 50 students from Ukraine, North America, Europe and Asia;
- get inspired by success stories from leading IT companies in Lviv;
- have the opportunity to develop the idea of your own project;
- nourish your creative ideas by working in our innovative environment – Ideas Lab;
- live in the ancient city of Lviv (757 years old);
- broaden your horizons by getting acquainted with Ukrainian culture history;


TO APPLY FOR SUMMER BUSINESS SCHOOL IN LVIV
1) Please complete Online Application form
2) Wait for the official acceptance from us (within 3 days; we may ask you for some extra documentation)
3) Pay the Registration fee (within 10 working days from acceptance)
What is Lviv Business School of the Ukrainian Catholic University?
LvBS is a part of the Ukrainian Catholic University, the first Catholic university opened on the territory of the former Soviet Union. The School integrates up-to-date management educational programs and unique value-based products of business development with a cultural component. The programs adhere to international standards and cover a wide range of managerial areas.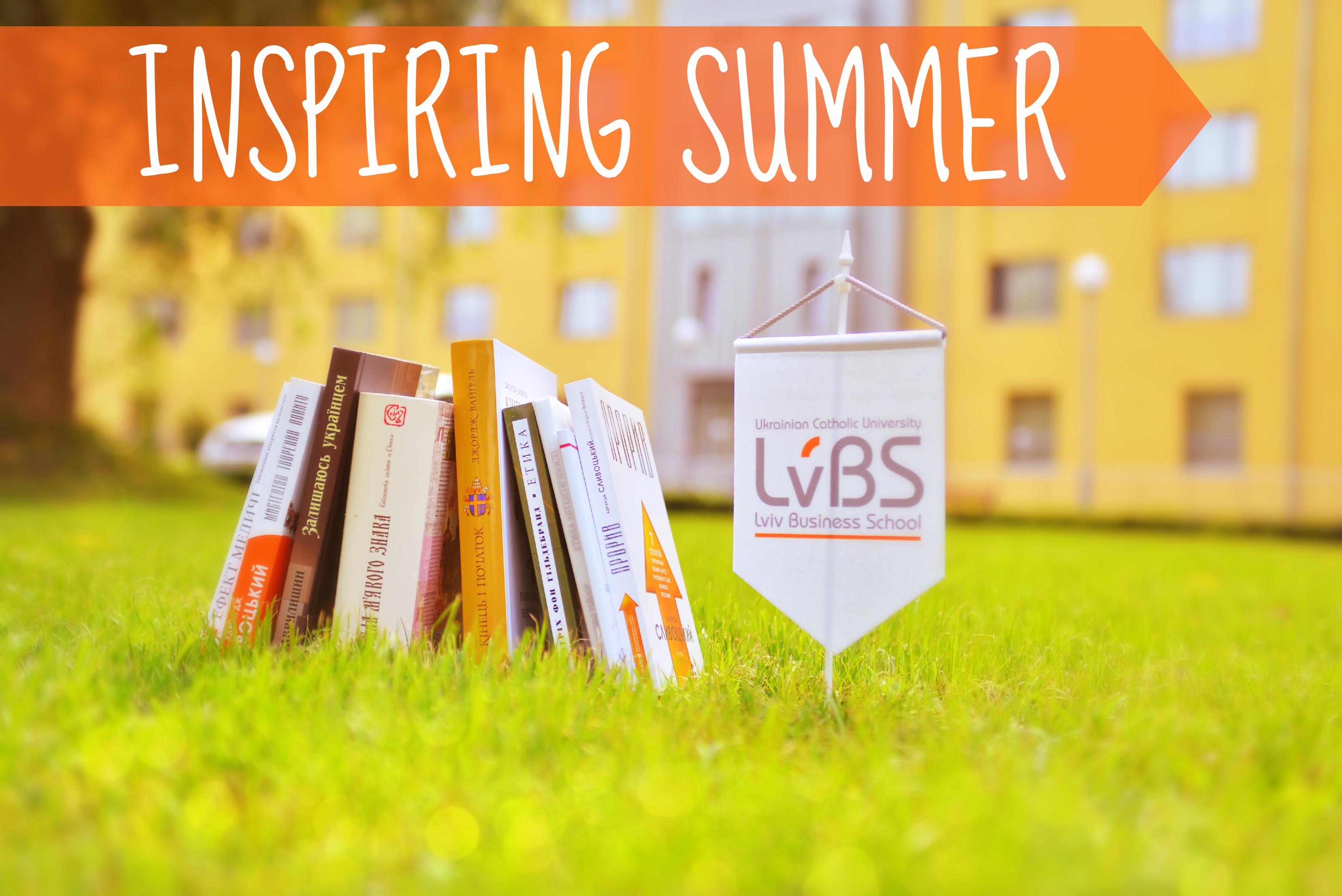 The School provides Key Executive MBA program as well advanced executive and professional development programs as a part of integrated customized enterprise strategy allowing participants to obtain required knowledge, develop personal competencies, and use them to successfully achieve company goals.
LvBS welcomes speakers and faculties from various countries, e.g. Mark Albion and Myron Rogers (consultants to Fortune 500 companies, Krzysztof Zanussi (world known movie producer) , Sven Hamrefors (Stockholm School of Economics), Piotr Ploszajski (Warsaw School of Economics), Yuriy Logush (Vice President Kraft Foods Int'l) and Karl Zeininger (Stanford University) have visited LvBS since February 2008 when the School was established.
Lviv Business School of UCU holds on average over 90 events (conferences, seminars, and programs) annually, bringing together over 2130 participants.
LvBS is one of the few examples in business education environment with an emphasis on such values as respect for diversity, commitment to results and the ways these results are achieved, encouraging personality development and respect for culture.
Experience Lviv
Lviv Business School of UCU is situated in Lviv, the European city of entrepreneurship, innovations, and culture. It is a big center of IT-enterprises and tourism companies in Ukraine.
Lviv is also charismatic and historical city offering a balance of work and life, with a sense of community and growing as the center of education.
Studying and living in Lviv is an unforgettable experience. LvBS links with entrepreneurs, artists, innovators. The culture and people you encounter in this exciting city will resonate with you for a lifetime!
TO APPLY FOR SUMMER BUSINESS SCHOOL IN LVIV
1) Please complete Online Application form
2) Wait for the official acceptance from us (within 3 days; we may ask you for some extra documentation)
3) Pay the Registration fee (within 10 working days from acceptance)
PROGRAM IS ORGANIZED BY:
Lviv Business School of UCU
In the partnership with:
For more information please contact:
Mykhailo Dumanskyi
mob: +38 067 675 66 08
mdumanskyi@lvbs.com.ua
Ukrainian Catholic University
st. Kozelnytska, 2
Lviv, 79026, UKRAINE