Ongoing registration for Professional Programs
Ongoing registration for long-term Master's Degree programs in Lviv Business School!
Key Executive MBA for managers and business owners
The Key Executive MBA will allow you not just to develop your own competencies, but implement them purposefully for achieving success and accomplishing ambitious breakthroughs – both business and personal ones. The core courses of the Key Executive MBA program are fully in line with market demands and current management issues. The program combines intellectual managerial concepts and practical experience (Ukrainian and international) and assists our participants in better understanding business and its surrounding as an integrated system, and recognizing multiple connections and interactions within an organization and their infl uences on one another and the system as whole.
The Key Executive MBA program
• Generates unique breakthrough ideas at the intersection of business, philosophic, humanitarian and artistic dimensions
• Helps implement innovative high-value and low-cost projects/strategic moves
• Urges high personal progress through communication, reflection and individual supervision
The program content meets all the requirements of the classical МВА program and also includes philosophic, cultural, historical, art components that contribute to the comprehensive development of participants as value-based individuals.
MSс in Technology Management for IT managers
This Program tops the list of Master's Level programs in Technology Management in Eastern Europe and is designed for those seeking to extend their knowledge in management, enhance their understanding of business and product development strategies and acquire interpersonal communication skills. It is also an excellent platform for implementing your own project.
The curriculum is based on three major pillars: technology, business and management, soft skills. Participants will study IT concepts and strategies, IT solution development and architecture, business communications, technology management, finance and business decision-making, enterprise management and leadership.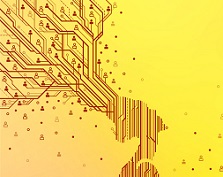 MA in Human Resources and Organization Development
for individuals who want to work in the field of HR management and organizational development
The key task is to train genuine HR professionals. We cooperate with numerous HR practitioners and experts who hold or used to hold HR Director positions at companies like Microsoft and Kraft-Foods, are equipped with well-established personnel management systems and can share their experience. The Program also partners with the International Institute "Socio-Economic Approach to Management" (SEAM) at the University of St. Thomas, USA. Those participants who opt for the major "Organizational Development" will be awarded an internationally recognized certificate from SEAM.
Special features of the Program:
- a values-based approach to human resource management (with a human face) as opposed to an approach where workers are considered a resource,
- a socio-economic approach to management that enables companies to tap into hidden in-house resources through a proper HR policy,
- practicality – during training, participants will implement a number of projects at LvBS partner companies.
MSс in Innovations and Entrepreneurship for young startuppers
The Program is designed for young people seeking to implement their own innovation projects. It offers an interactive format of learning, workshops with successful entrepreneurs and managers, internship opportunities at international and national companies and mentorship. Program participants will gain practical knowledge in finance, law, economics, marketing, project management, business communications, personal development, strategy and innovation management, which will help them initiate their own start-up projects.
The Program's innumerable training opportunities include Ideas Lab. It's a unique, comfortable and inspiring space where ideas for new innovative start-ups are born from discussions with like-minded experienced entrepreneurs and mentors.

For more details,
call +38 098 35 03 556
or email us at b_school@lvbs.com.ua