Join the Variable Geometries Business Creation course
MS in Technology Management program (LvBS) invites you to attend the course Variable Geometries Business Creation with professor from EADA. The course will consist of two parts. First July, 22-23, second - November 6-7 .
The course develops the student's capacity to integrate current activities or interests into Business Model creation. The main objectives of this course is to expose the student to the best contemporary ways of business model creation and allow to test ideas developing new business based on the techniques we will be learning in class. Despite the role (actual or desired) or sphere of intervention this course will help students to achieve a higher flexibility to search, identify and turn ideas into tangible data.
By the end of this course, students will:
With a combination of theory and practice, fun and learning by doing, understand the big picture of business model creation. Students will gain deep insight into the nature of business models, describing traditional and bleeding-edge models and it's dynamics, innovation techniques, how to position Business models within an intensely competitive landscape, and how to lead the redesign of your own organization's business model.
Tuition fee - USD 880 per course.
Special offer for IT Cluster companies 5%. Special offers are available for 2 and more representatives from one company.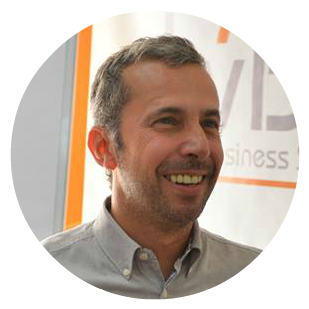 João Perre Viana obtained is Master degree in Law by the Universidade Autónoma de Lisboa (1997) and an MBA at Vlerick Leuven Ghent Management School (2003) in Belgium, in parallel to his professional activity he concluded a post-graduation in Marketing by IPAM in 1999 and a post-graduation in management by INDEG-ISCTE in 2000.
He develops is professional activity for more than 15 years as a manager, consultant and teacher, having held senior positions at J.Walter Thompson, Duval Guillaume, Leo Burnett, Brandia Central and Education Group Evolution, he worked in nine different countries, mainly in Western Europe, Eastern Europe and Central Asia.
Currently he is one of the founding partners of LeonardShop, a small investment fund that holds participation in several companies such as Wine With Spirit, U-First and Lincubator, among others. Joao his also guest lecturer on Entrepreneurship at Kyiv Mohyla Business School in Kiev, at EADA in Barcelona, and at LvBS in Lviv.
For further information and registration, please contact:
itmaster@lvbs.com.ua
0983503556
Application forms are opened for the program MS in Technology Managemen, the unique program in Eastern Europe, which was created and developed with Lviv IT-BPO Cluster.