«Business Models for Tech Startups» with João Perre Viana
Do you have a business idea you would like to develop?

Is it technologically related?

Do you have more questions then answers?
If it is yes for at least two out of three questions join us on Friday and learn how you can move forward with your ideas. Try out the Business model canvas and see how it will apply to your future business.
THE REGISTRATION IS ALREADY CLOSED
MS in Technology Management

of Lviv Business School invites you for the evening, where your ideas will be the most important topic. Join us for the event "Business Models for Tech Startups" with João Perre Viana, Founder of investment fund LeonardShop, Visiting Professor at Lviv Business School, EADA (Spaine), Associate Researcher at INOV-INESC, Mentor at different Startups, Energia de Portugal and Innovation LAb.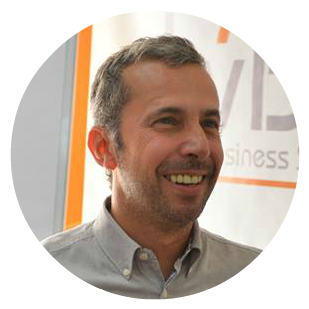 João Perre Viana obtained is Master degree in Law by the Universidade Autónoma de Lisboa (1997) and an MBA at Vlerick Leuven Ghent Management School (2003) in Belgium, in parallel to his professional activity he concluded a post-graduation in Marketing by IPAM in 1999 and a post-graduation in management by INDEG-ISCTE in 2000.
He develops is professional activity for more than 15 years as a manager, consultant and teacher, having held senior positions at J.Walter Thompson, Duval Guillaume, Leo Burnett, Brandia Central and Education Group Evolution, he worked in nine different countries, mainly in Western Europe, Eastern Europe and Central Asia.
Currently he is one of the founding partners of LeonardShop, a small investment fund that holds participation in several companies such as Wine With Spirit, U-First and Lincubator, among others. Joao his also guest lecturer on Entrepreneurship and Variable Geometrics at MS in Technology Management of LvBS, at EADA in Barcelona.
Location: 2A, Kozelnytska str., room 305.
Time: 24.07.2015, 7 pm
Seminar will be delivered in English without translation.
Participation is FREE of charge.
For further information, please contact:
Sophia Lishchynska
Program manager