LvBS Women's Leadership Training Program "Success. Leadership. Inspiration" is open for registration!
UCU Lviv Business School launches a new training program for those, who through their everyday activities prove that being a woman-leader is possible. We invite women involved in business, civil and state leadership to become a part of our training program "Success. Leadership. Inspiration" led by experts from the USA and Ukraine.
Aim of the program: to equip the program participants with effective leadership and governance tools to be used in their companies, agencies and organizations.
We hope to help create the environment of:
Women leaders who are successful at what they do, and who are willing and able to share their experience
Women who are aware of the role they can play in the process of development of Ukraine, and who are ready to assume responsibility
On our agenda:
Building a Personal Brand
Design Thinking
Thought Leadership
Human Resources interactive session with focus on Performance Management
"How-tos" of financial management
The program is designated for:
Women who wish to grow and develop in their respective fields of activity
Women who want to increase work efficiency at their companies, organizations and agencies
Women who maintain an active public stance and pursue their goals with determination
Training format – two-day module
Module dates: June 3-4, 2016
Program cost: 1, 800 UAH
Working languages: Ukrainian and English (interpreting provided)
REGISTER for the program
Registration is open until May 29th
Наші викладачі: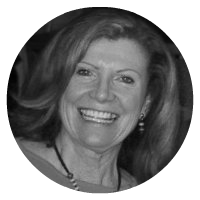 Nancy Glaser, Stanford University SEED Program, Business Coach:
Nancy Glaser is a business development executive with over 30 years experience working with consumer product, retailing, and service businesses both internationally and domestically. Her professional background includes senior management, entrepreneur, investor, consultant, and developer of successful businesses in multicultural environments. She has lived and worked in Thailand, Poland, Russia, Kazakhstan, Afghanistan, Moldova, Albania, and Indonesia. She has often worked in environments with many constraints but loves the challenge and adventure.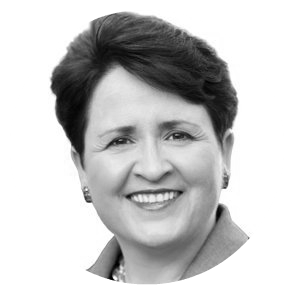 Denise Brosseau, CEO, Thought Leadership Lab:
Denise Brosseau has a portfolio career as a thought leadership strategist, speaker, business advisor, facilitator, trainer and author. She has dedicated her career to advancing women leaders and moving change forward around issues that matter. Denise is the CEO of Thought Leadership Lab, a boutique professional services firm which specializes in building leaders into thought leaders - increasing their 'discoverability,' amplifying their social influence and catalyzing strategic connections that lead to a seat at the table for the conversations that matter. In 2012, Denise was honored as a Champion of Change by the White House and in 2014 she was recognized as one of the Top 100 Women of Influence in Silicon Valley by the SV Business Times. Her ideas have been showcased in Fast Company and Inc.com.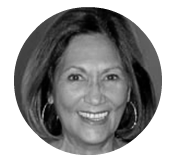 Maryles Casto, Founder, Casto Travel Company:
Headquartered in San Jose, California, Casto is the largest full-service, privately owned travel management company in Northern California with global sales in excess of $160 million. Maryles founded Casto in 1974. Drawing from her early experience as manager of in-flight services for Philippine Airlines, Maryles turned her company into the largest privately owned travel management agency in the Western United States. In May 2006, Silicon Valley Business Journal ranked Casto second in revenues among Silicon Valley Women-Owned Businesses.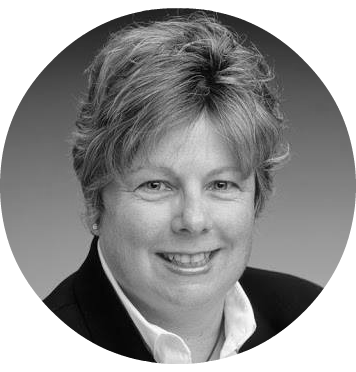 Nanette Miller, Marcum LLP, West Coast Director of Assurance:
Nanette has more than 40 years' experience in public accounting and was the first woman Board Chair of a top 100 CPA firm. She is currently Director of Assurance West Coast for Marcum LLP, a top national CPA firm and was a SF Business Times Woman of Influence for 2013, 2014 and 2015. She is also the recipient of the 2010 AICPA/CalCPA Woman to Watch Award as an Experienced Leader. She has been a board member of many faith based not for profits including 15 years on Catholic Charities CYO as treasurer. Nanette is a member of IWF Northern California and became IWF Northern California Board President in January 2016.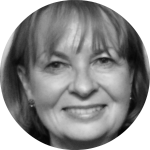 Anne Chermak Dillen, Co-Director, Dillen Associates, LLC:
Anne Chermak Dillen is Co-Director, Dillen Associates, LLC, based in San Francisco and Croatia, specializing in strategic communications, public relations and marketing consulting. Previously, she was Minister Counselor for Public Affairs, U.S. Department of State, honored with the Secretary of State's Career Achievement Award, "in recognition of her distinguished diplomatic service to the U.S. Government in Moscow, Berlin, Belgrade, Rome, Madrid, Sofia, Bonn and Washington and with appreciation for her outstanding efforts in promoting U.S. national interests."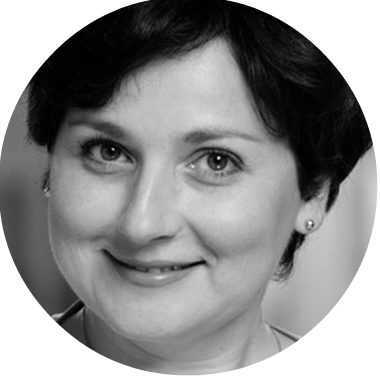 Yaryna Kliuchkovska, Director at GROU Communications Agency.
An expert with 18 years of experience in PR and corporate communications; until recently Yaryna was the Head of the PR Division at Group DF, a diversified international group of companies. Previously, Yaryna was the Head of Nords PR Ukraine agency, and also the Head of the UMC External Relations Division, PR Manager at Metro Cash&Carry Ukraine, and Head of the Customer Relations at Romyr & Associates PR Agency. She also worked at Benjamin Group / BSMG Worldwide, a leading PR Agency in the Silicon Valley, USA.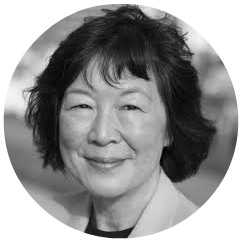 Eleanor Chang, Founder and Director, UP Education Services, Ltd.:
Eleanor is a retired banker with extensive experience in bank marketing, advertising, public relations, product management and customer service quality. Her 30-year banking career took her from Chase in New York to Bank of America in San Francisco.
In 2010, Eleanor founded UP Education Services, a summer academy to provide international high school students with a true American classroom experience.
She was president of the Association of Asian American Bankers and active on the boards of many community organizations including the Schools of the Sacred Heart, San Francisco Boys Chorus, and North East Medical Services. Eleanor has been a member of IWF Northern California since 2004.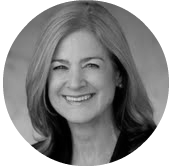 Rebecca Barfknecht, Founder and CEO, RSB Consulting:
Rebecca Barfknecht has made her career in Information Technology for over 30 years in the areas of Infrastructure Engineering and Hosting and Application development for Financial Services Companies including Russell Investments, Intuit, Charles Schwab as well as Public Utility Pacific Bell. She is known for building strong teams, implementing effective processes, establishing financial discipline, transforming workplace technology and delivering excellent service availability. Rebecca is the outgoing Past President of the Board of Directors of the International Women's Forum of Northern California in addition to her consulting work. She currently serves on the Board of Directors of IWF International.