HR Friday: «Skills to make a difference in HR» along with a presentation of various educational programs in HR
The Lviv Business School of UCU (LvBS) now offers two training programs in HR! On July 22nd, we invite you to HR Friday and the presentation of the revised Master's Program (MA) in Human Resources, the Organization Development Certificate and the HRM in business programs.
The event will include a workshop on «Skills to make a difference in HR» which will be a study session of professional master's programs. It will be run by Anna Lewis, teacher and academic leader of the MA in Human Resources and Organization Development program. She also has over 15 years of experience in companies including Yamaha, Samsung, Mott McDonald and Heineken.
«The ability to influence achieves goals through cooperation with others. The social interaction of these skills holds the weight of gold. Visit our short workshop to learn more about the different tactics of influence and understand how you can apply them in the HR», – says Anna. Our Friday session will include much more on this topic and allows for a very interactive experience.
After the workshop, a teacher will address the features common in many of Ukraine Master's Programs in Human Resources and Organizational Development, highlighting the uniqueness of ours (which starts on September 20th). Also, we will have a successful graduate of this program come in and share their experience in this program at LvBS.
Later, the leader of the program «HRM in business» along with teacher Natalie Shpot, will present a new Certificate of LvBS. They will explain its target audience and the advantages of new, 6-module program.
We will conclude with cocktails and conversations out on our beautiful terrace!
Time: Friday, July 22nd, 17:00
Place: Lviv Business School UCU street. Kozelnicka 2a, room 305
Schedule of events:
17: 00-18: 00 – Opening Session with Anna Lewis
18: 00-19: 00 – Presentation of programs in the field of HR at LvBS
19: 00-21: 00 – Informal communication and cocktail on the terrace
Languages of the event – Ukrainian and English (without translation).
Event participation is free of charge but we kindly as that you confirm your participation so that we may plan accordingly. Please fill out the registration form.
Contact: Ira Lepska, (097) 2393876, ilepska@lvbs.com.ua
Speakers:
Anna Lewis (London), teacher of master's programs at LvBS. BA (Hons), MSc (BPsychol), a certified member MCIPD (Chartered Institute of Personnel and Development). She has over 15 years of experience in companies including Yamaha, Samsung, Mott McDonald and Heineken. Responsible for implementing strategies for performance management, organizational change and talent management strategy in a number of international companies in Europe. She worked in various industries, such as new media, motor, FMCG, engineering and the financial services sector. She has an undergraduate degree with honors in business studies from Oxford Brookes University and a degree in Personnel Management Kingston University. She participated in launching projects and improving the support and development of HR in Europe, South Africa and Asia.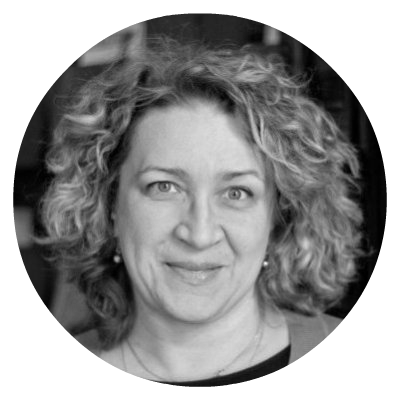 Natalie Shpot, teacher management and master programs at LvBS. Director and coach of the Lviv school of project management. Certified Gestalt coach and consultant. Has studied the socio-economic approach to the management at the institute ISEOR (France). Has 18 years of professional experience in business, including HR. She worked as HR Director of ELEKS, established a full department of personnel management, worked with application maintenance, developed and evaluated employees. Created training programs in companies including SoftServe, Intellias, Prosteer Group for consulting projects and organizational development.