We are glad to inform you that LvBS has received honorary membership of Business Graduates Association ( BGA). This gives our participants even more confidence in the quality of training and will help in further professional development.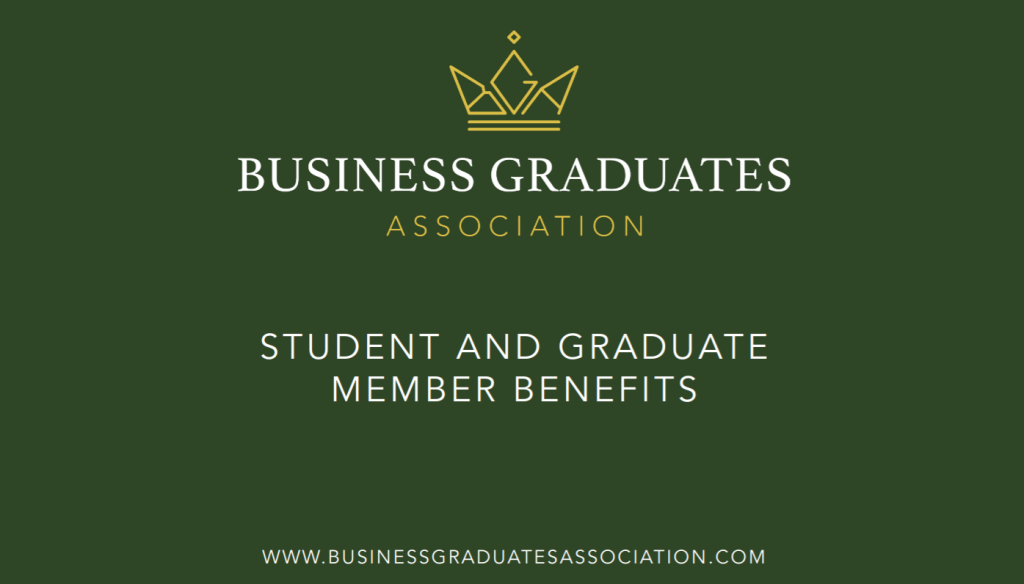 BGA accreditation is awarded to business schools which demonstrate a positive impact on their participants and communities over a long period of time, using the BGA's Permanent Impact Model (CIM) BGA.
We invite our participants and graduates of the master's programs to join the BGA community, because no matter how much time has already passed since you graduated, you will have access to a range of tools to support your personal and professional development.
The student and graduate membership platform has been designed from the ground-up to give members access to CV building services, jobs search, skill assessments, thought-leadership, partner discounts and much more.
BGA membership provides:
• Open access to the BGA Career Development Center (CDC): instant feedbacks on your current resume, short online soft skills courses and access to a global job portal;
• access to exclusive articles, interviews and researches from a wide range of experts;
• Attending of thematic webinars and professional development events;
• participation in a closed book club and partnership offers;
• you will become a part of an international network of like-minded people.
You can find out more and apply for participation here.
The Business Graduates Association is an international membership and quality assurance body of world-leading and high-potential Business Schools who share a commitment for responsible management practices and lifelong learning, and are looking to provide a positive impact on their students, communities, and the economy as a whole. BGA is a subsidiary of the MBA Association (AMBA), whose accreditation service is the worldwide standard for all MBAs, DBAs and Masters. It currently accredits programs from the top 2% of business schools worldwide.
BGA offers such services:
Quality assurance services delivered to Business Schools and similar institutions, aimed at continuous improvement and positive, measurable impact to increase a Business School's credibility and influence.
Consultation and mentorship services to Business Schools to improve their marketing & admissions, alumni interaction, teaching methods, and career development services.
Award-winning international events for Business School professionals, aimed at promoting in-depth discussions about the future of business education, current challenges, and potential solutions.
Student & graduate membership, which includes professional development tools, global networking events, exclusive access to student and graduate-focused Business Impact articles and much more.
Leading and award-winning content on responsible management, professional and personal growth, and influence via the Business Impact content hub.