Ukrainian Catholic University Lviv Business School (LvBS) invites master's programs alumni to the grand event of Alumni Leadership Day on Saturday, December 9! The opportunity to be introduced to the master's programs alumni community and spend time in the circle of adherents is a special part of the meeting.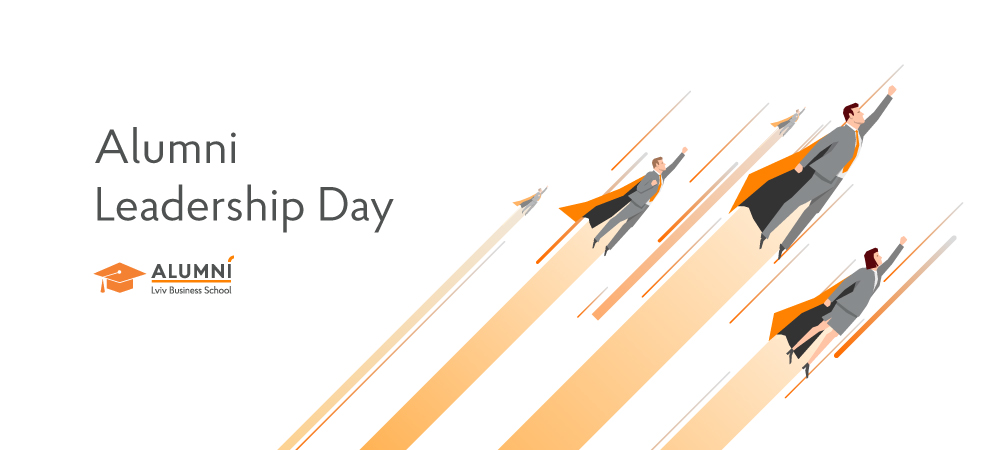 This event speaker is the executive officer of Leadership Center of Ukrainian Catholic University Andriy Rozhdestvenskyy, who will speak about:
The concept of a leader character, its manifestation and influence on personal and professional life.
The ways weak competencies serve as a cause for various crises.
Ukrainian Leader through the prism of Lviv Business School research.
Real-life case on military leadership from the specially invited guest is also expecting for the participants!
Meeting agenda:
11:00 – Coffee meeting
11:30-13:30 – Lecture of Andriy Rozhdestvenskyy and discussion
13:30-14:30 – Lunch
14:30-15:15 – Networking
15:15-15:30 – Coffee break
15:30-16:30 – Meeting with the invited guest as the case on military leadership
Free entry provided prior registration,
When: 11 a.m., December 9, 2017
Where: Khutorivka 35b (Patriarchal Curia), Lviv
LvBS Coordinator: Yaryna Sheremeta, ysheremeta@lvbs.com.ua, +38 (067) 673-18-76.
Pleased to see you!