Please join us on Friday, July 19, 2019, for the summer edition of the annual meeting of graduates and participants of the MSc in Technology Management program of the Lviv Business School of UCU.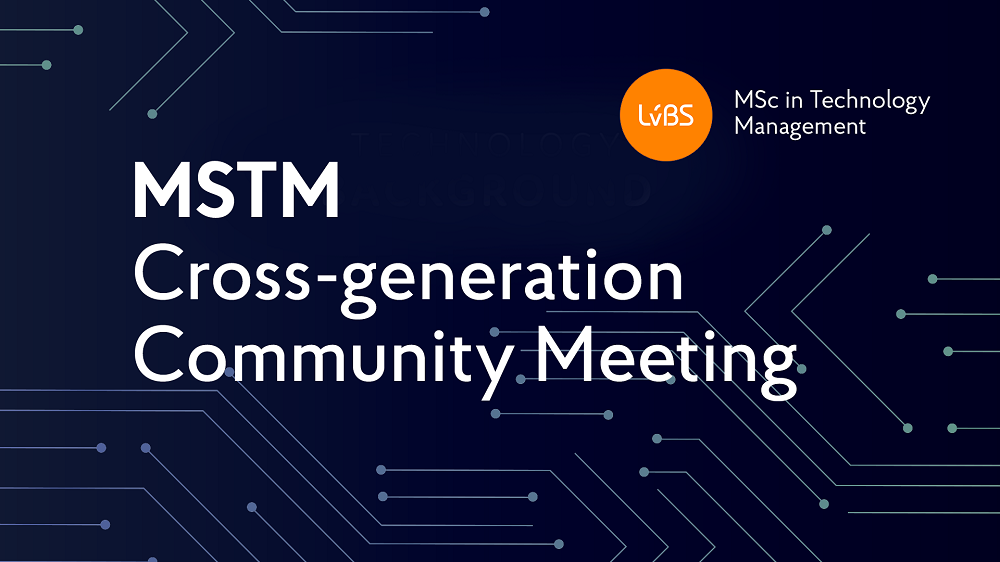 The MSc in Technology Management program was founded in 2013 by Lviv Business School and Lviv IT Cluster and is currently the only English-language Master's degree program in Ukraine that provides business education in the field of IT. So far, we have had seven cohorts of students who enrolled in the program and six cohorts of graduates; the remaining group is in the process of their studies.
The MSTM Cross-Generation meeting on Friday, July 19, 2019, is for participants and graduates of the program of all years, as well as those who are interested in applying to the program in the nearest years. 
During the meeting you will:
– see many MSTM program participants you already know and meet new ones
– hear interesting speeches from fellow MSTM participants about their professional and personal successes, as well as hot topics in the field of technology management and business
– join a moderated discussion with Sergiy Lesnyak,  LvBS facilitator and director of «RR Commodities» in Shanghai.
Meeting date and time: Friday, July 19, 2019
Welcome coffee starts – 15.00
The program starts – 15.30
Place: Lviv, UCU, Sheptytsky Center (29 Stryiska st), Parkоva room — first floor in the right corner.
Entrance fee for MSTM program participants and alumni – 350 UAH (please use promo code that was sent to your email).
Entrance fee for MSTM program friends – 500 UAH.
The entrance fees are to cover food and drinks.
Contact person: MSTM program manager, Khrystyna Myhasiuk (kmyhasiuk@lvbs.com.ua), tel. 0989868819.