We are glad to share some news. UCU Business School has participated in the EFMD Annual 2022 global conference on the occasion of the 50th anniversary of the Association. The theme of this year's event is «What brought us here may not get us there!». Nearly four hundred and twenty participants from all over the world have attended the conference. An important aspect was not just the presentation of UCU Business School in the international arena, but also raising the issue of the war in Ukraine among educators and entrepreneurs.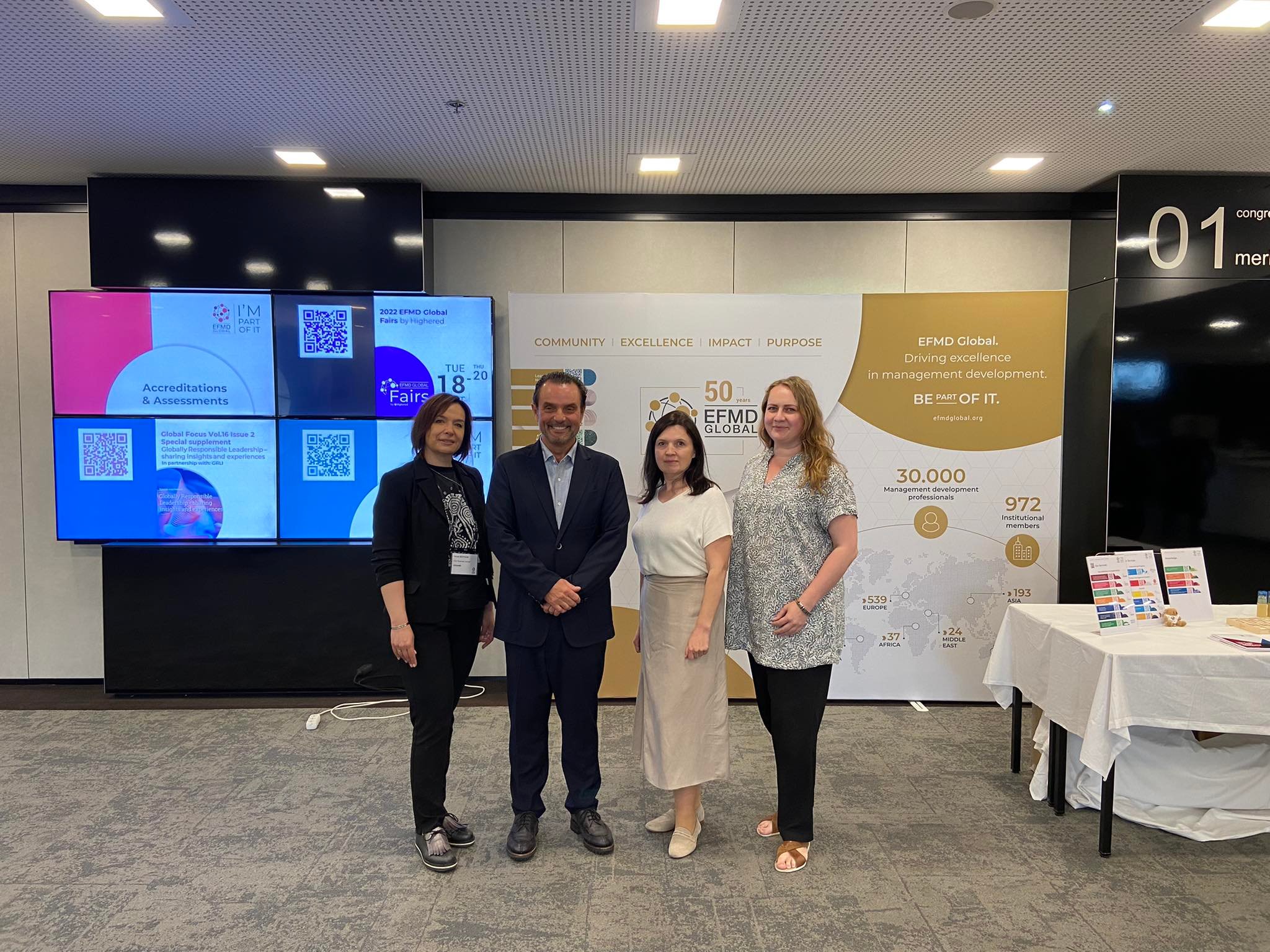 Yaryna Boychuk, CEO of UCU Business School, has participated in a panel discussion at the conference on the topic «Example of business school helping in refugees crisis.» In her speech, she was telling about the daily innocent lives of Ukrainians lost in the war with the aggressor, the consequences of the war for business, education, and the economy of Ukraine overall. Yaryna also spoke about the activities of UCU Business School during the last three months of the war.
«Participation in international events like this is significant to convey to the West again the tragedy of this war and another way to fight russian propaganda. We thank EFMD for this great opportunity to join the discussion and those who came to support and listen to our discussion, including Harvard University, IOM UN Migration, and Coursera», – said Yaryna Boychuk, UCU Business School CEO.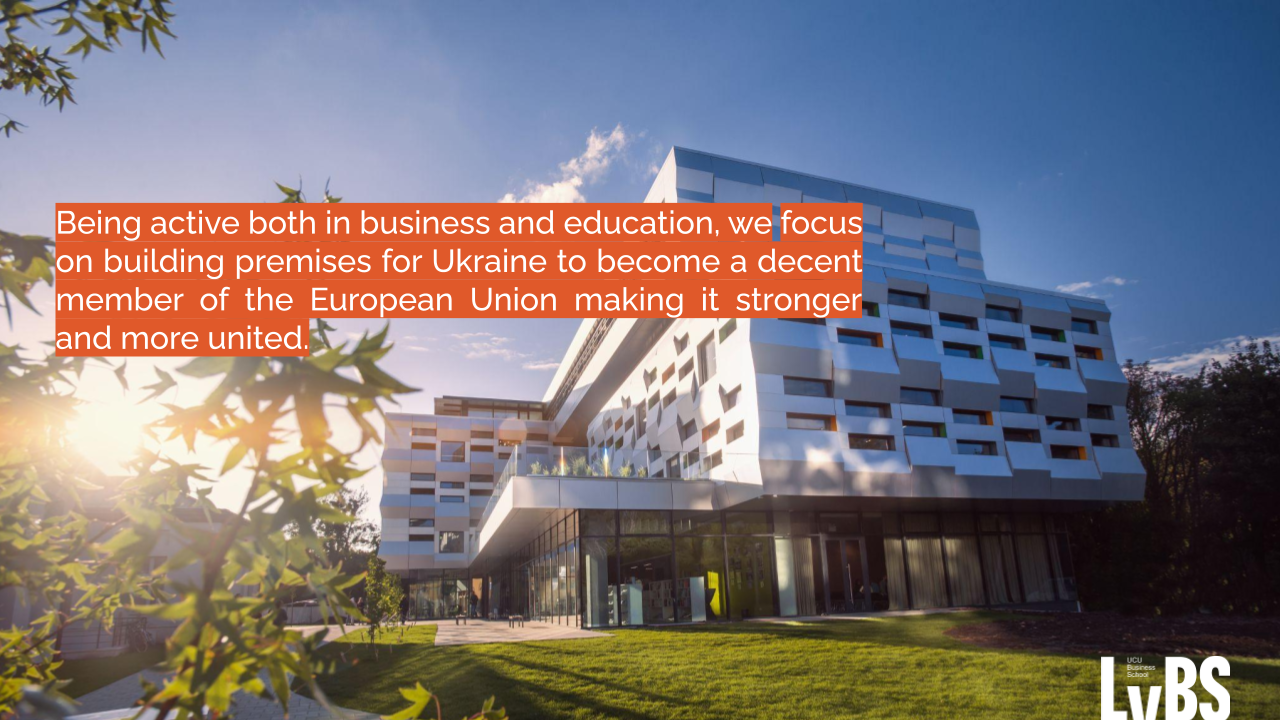 Nataliya Oboznenko, the Head of the Academic department of UCU Business School, shared important thoughts after the conference:
We must actively work and regularly share information in foreign languages to promote the topic of Ukraine and for the West to see what is happening here.

The task of business today is to defend democracy at all costs. And the war in Ukraine is also a battle for democracy.

Geopolitical issues affect academic partnerships between educational organizations and student exchanges in particular. Therefore, schools and universities must have subjects or discussions on geopolitical topics, which should proceed based on historical facts.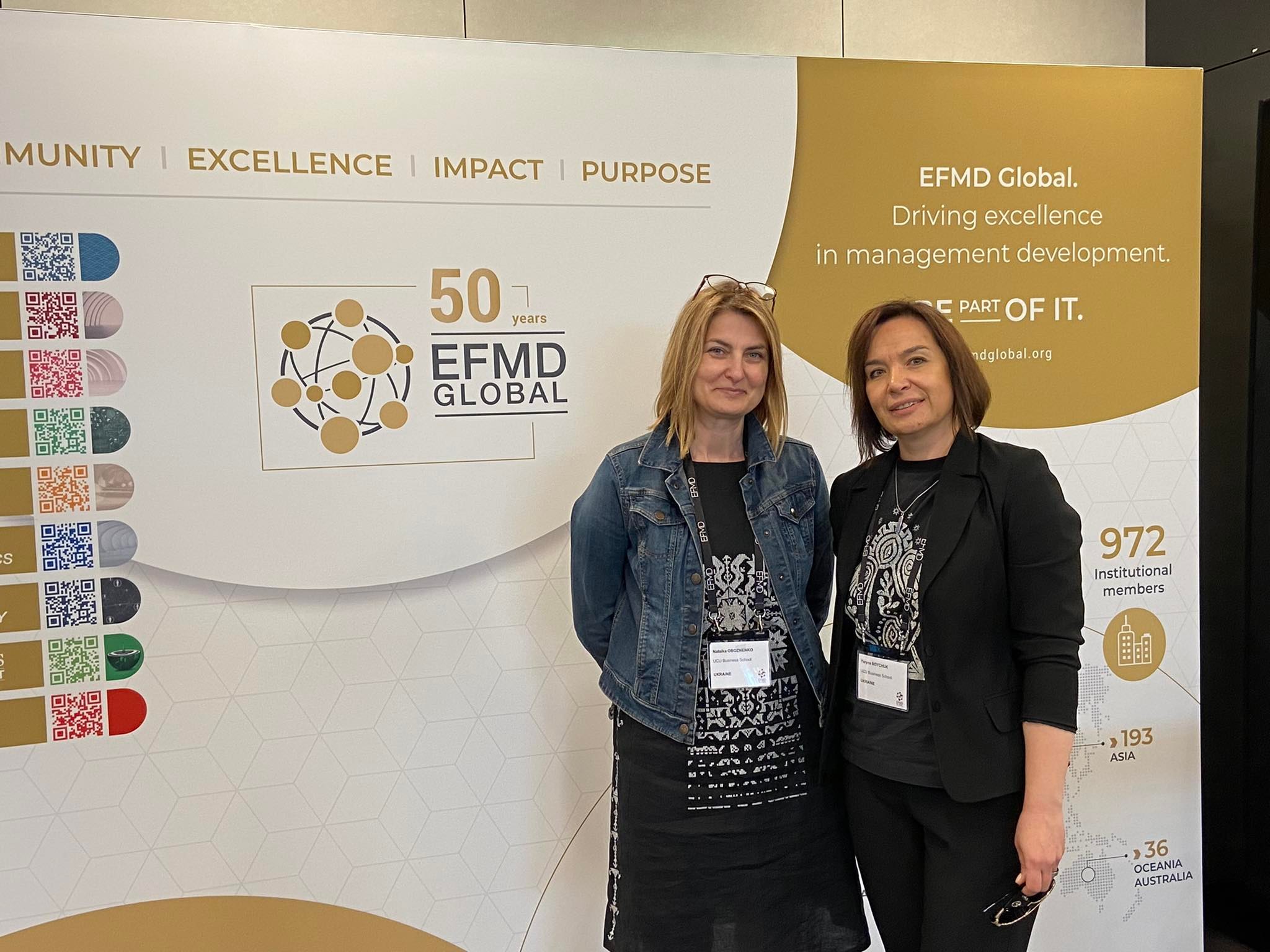 During this conference, we discussed potential partnerships, mainly membership in the Association and the chance of obtaining international accreditation for the UCU Business School, opportunities to educate our students in international universities, lecturer exchange, and much more.