Superservice, unorthodox thinking and the ability to keep moving forward are some of the key aspects of a successful brand. «You have to stand out, to unite people that share common values and tell them your story, only then you can create a groundbreaking product,» believes Oleksii Malytskyi, business-consultant and co-founder of such famous Ukrainian brands as Sammy Icon, Clan-P, and Morza.
During his masterclass at Lviv Business School of the UCU Malytskyi talked about creating such stories which make brands unique. The event was a part of the Ideas Lab LvBS project. We have selected a few of the most interesting and useful quotes from the masterclass: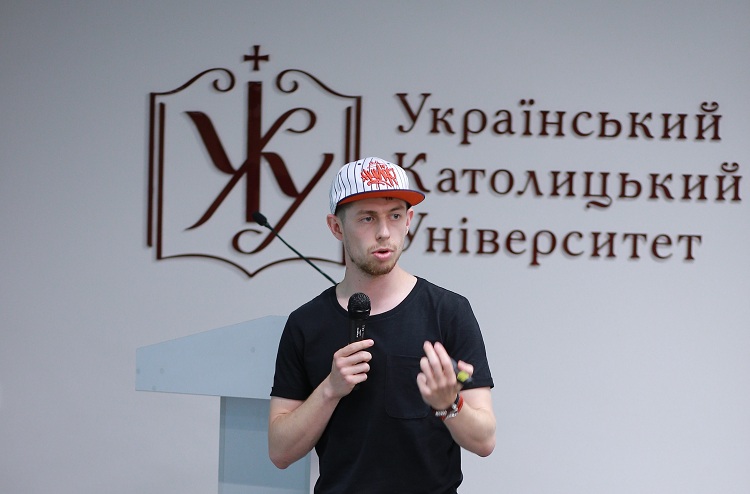 If what you do is mediocre, no one will get interested. Your brand has to stand out. Something must be different about you (laughs). You have to get it all done perfectly: photos, texts, and product. Otherwise, someone younger and «toothier» will turn up, someone who won't be too lazy to prepare a perfect content, or to buy a camera and start using Photoshop, and you won't even know what Photoshop is.
Together with partners we created a brand, but didn't know how to sell it. In first three months we sold 108 pairs of socks at 35 UAH per pair, given that we made an investment of USD 20,000. We realized that something went wrong, and started thinking up changes that could be implemented without money. We found many unorthodox solutions, for instance, offering free coffee to those who go into a coffeehouse wearing the Sammy icon socks.
Our brand was the first in Ukraine to launch superservice. It happens sometimes that socks get torn. We decided that if anyone informed us of any trouble with our product, we would immediately send them a brand new pair. Or that we would do the same, in case we sent somebody a wrong order. And we still follow these rules.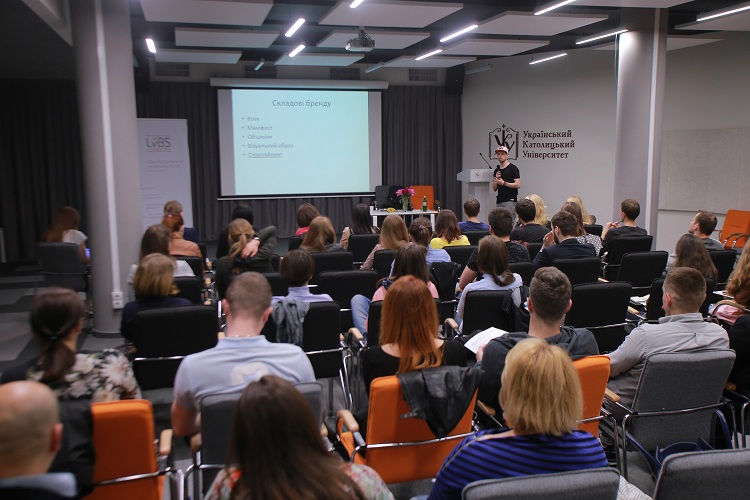 When we just started producing Sammy Icon socks (bright, colorful designer socks – edit.), 92% of Ukrainian market belonged to black socks, 4% – to navy blue, dark green and charcoal grey. The rest were white, with a small fraction of some other, sometimes strange socks. Thus, we approached the market full of pasta with an offer of rice, and we had a unique sales pitch!
When you're trying to think of new ideas for the market, assume maximum responsibility for solving your clients' problems. In reality, people would love to dump their tasks and problems on you.
Components of a brand:
vision
manifesto
promises
visual image
storytelling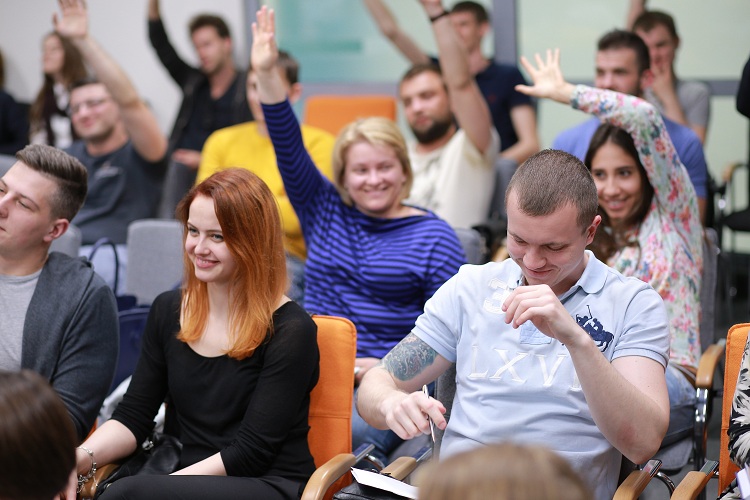 Vision. Very often vision is created by the business owner. So far there are very few branding consultants in Ukraine.
Manifesto is the flag that your business will be flying all through the course of its development. It has to spur your clients into action.
Storytelling. There's hardly anyone taking up this issue in Ukraine, so far this concept is too complicated, and often puzzling for Ukrainian business. But gradually we also witness some successful undertakings in this field.
An important task of storytelling is to offer such content which people would like to share and pass on eagerly to their friends.
Your brad can produce a first-rate content. And your product may be only implicitly presented there. But it is owing to this content that people will say: «It's a first-rate brand!»
It is important for all the brand components to develop evenly: because if at least one of them «flops», brand problems turn global. In Ukraine, however, we unfortunately have a different «game plan», so this rule doesn't work properly. Still, this doesn't mean, that we shouldn't follow such civilized principles when building our brand in our country.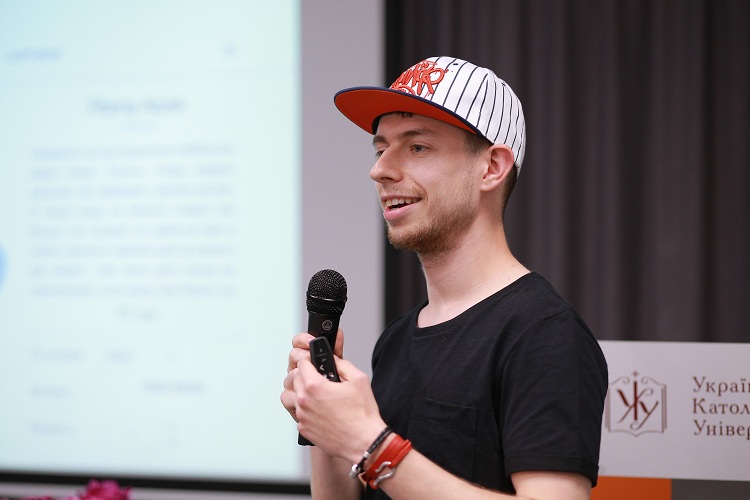 We are a Ukrainian brand, but this is not something that we tell people right away. Everybody wants to play this card now… We believe that, first of all, clothing has to be of high quality, beautiful, and satisfy you in terms of your values, and also be of Ukrainian origin. Otherwise you risk launching a low quality product which will be bought solely because it was produced in Ukraine.
The only thing every business really has is its loyal clients, proponents of its brand.
Not always can brand be created quickly. Brand is not a product. Brand is a very simple concept: people united by their belief in common values.
Information note:
Oleksii Malytskyi, 27y.o. Originally from Drohobych, currently lives and works in Kyiv. He is a co-founder of such brands as: Sammy Icon (colorful socks, underwear. The brand is represented in 10 countries so far); Morza (personalized bracelets), Clan-P (clothing), One Factory (stores for the young), 5000 Miles (sports accessories brand). For over a year Malytskyi has been reading and publishing reviews of business books on a weekly basis. Malytskyi is on Ukrainian Forbes «30 under 30» list, he is also a branding consultant. He is currently writing a book entitled Starting Your Business on Thursday.