On April 14 UCU Lviv Business School hosted Intro, its annual Visionary Conference. There were three discussion panels focusing on responsible leadership, creative economy and family business. The issues of personal and organizational development for the next 30 years were being debated there.
Our groundbreakingly successful speakers talked about aims and strategies, personal and organizational development during three discussion panels and World Café format interactive group work. We have prepared an overview of the most important ideas voiced by Intro-2016 speakers:
RESPONSIBLE LEADERSHIP
The discussion panel was opened by Pavlo Sheremeta, Head of the UCU Public Management School, former Minister of Economic Development and Trade: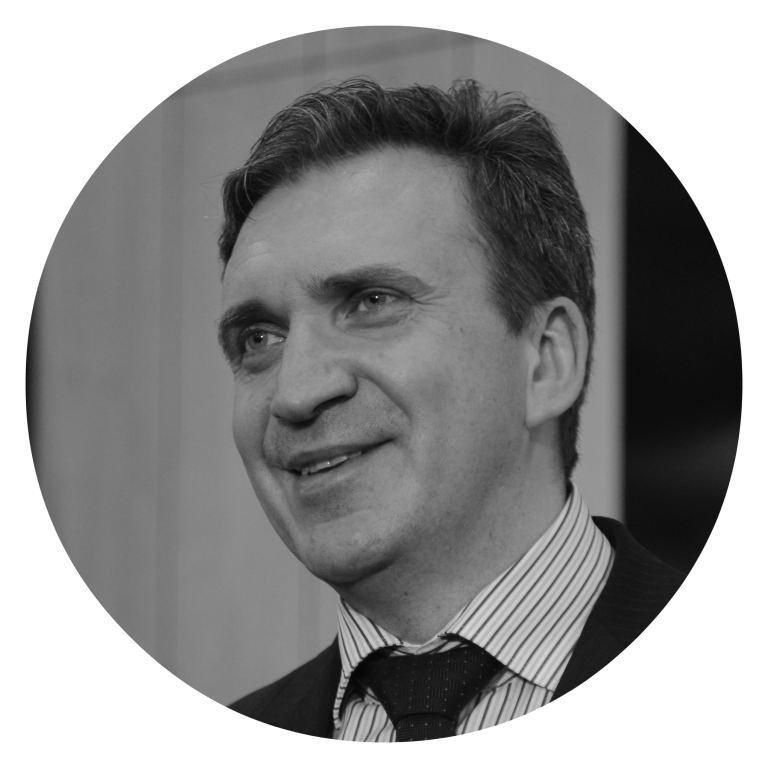 «

Computers are slowly overpowering humans in many spheres, but even in some 30 years, they won't be able to compete with our imagination. We are the only ones competing with our imagination. We are moving in the right direction, but what stands in our way is the lack of imagination and the algorithm for introducing changes. This is what has to be changed in order to implement our vision of development for the next 30 years. And we have to envision Ukraine in 30 years as a developed country.

»

«

Another tendency which carried on during the past 8 years and will remain intact for about as long is global savings glut – excess of savings in the world. It may sound strange to Ukrainians, but on the global scale savings exceed investment…

».
Reverend Bohdan Prakh, Rector of the Ukrainian Catholic University, emphasized that the most important thing is not to lose oneself in this ever-changing world: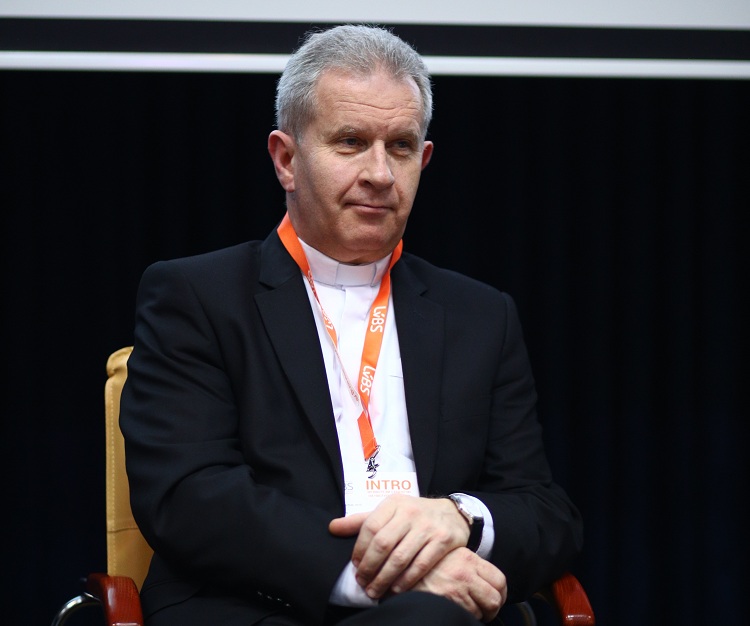 «

Leadership is not easily acquired. It's an inborn quality. Leadership is not alien to our country, we witness some positive examples, but something is missing. Perhaps, it's the upbringing… We are fascinated with the ideas coming from the West, coming from outside, but very often we are unaware of our own values, the values of our nation that serve as a foundation of all levels of our society. These values could be used as building blocks for leadership

»

.
The challenges that Ukraine is facing right now were discussed by Oleh Derevianko, Founder of the Institute for Self-realization, former Deputy Minister of Science and Education of Ukraine: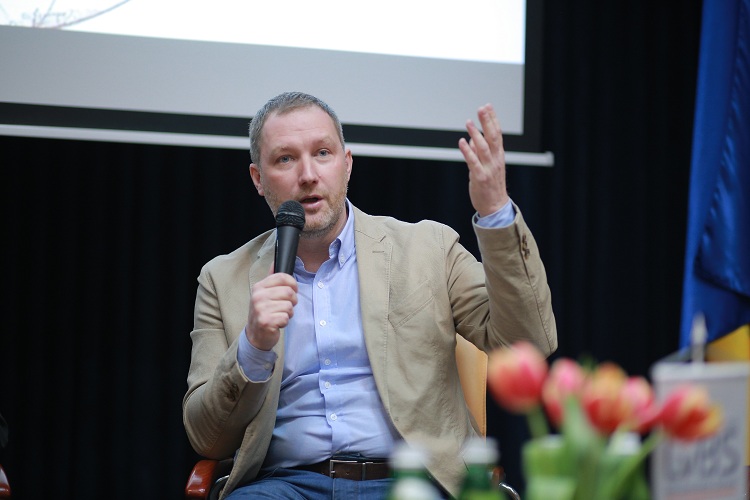 «

Changes in education pose a global challenge. Modern times are the times of rapid changes, but the educational system is highly inert. The way we address this challenge will influence the future of our country…We have to make an educational breakthrough, not so much on a university but rather on a secondary school level. So that the children entering the university have a zero tolerance towards corruption.

»

Such changes, he believes, should become the focus of responsible leaders.
Andrii Rozhdestvenskyi, Head of the AR Consulting and LvBS teacher, in his capacity of the discussion panel moderator, drew the following conclusions of the discussion:
«Work not to betray your true vocation, trust each other, stay human and be happy».
CREATIVE ECONOMY
The discussion, centered around creative industries, was opened up by Mykola Skyba, Head of the Agency of Cultural Strategies: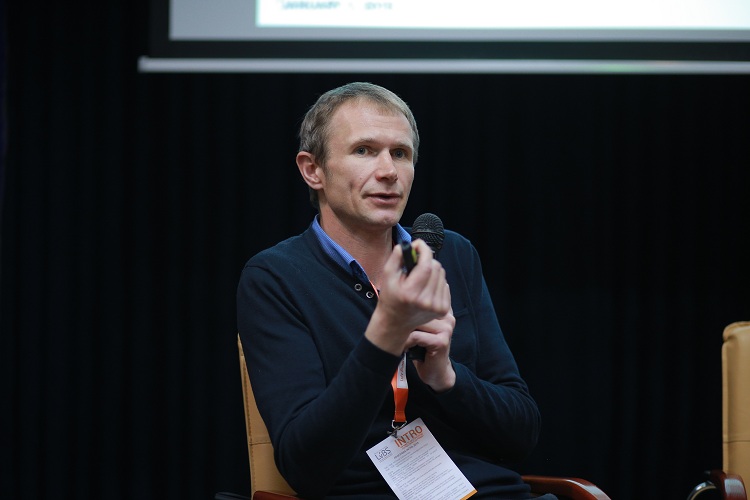 «

The development of creative economy in Ukraine will begin when thoughts and ideas become valuable here. At present 84% of world wealth are constituted by intellectual, intangible assets. Intellect is equivalent to capital! What concerns me personally, creative industries helped me to become in sync with my own time… I familiarized myself with this concept 10 years ago and realized that it was worthwhile. You have to start with the basics, the things that depend on you: your words, your actions and build your product from there on… My wish for all of you is that you think locally, act globally and never lose sight of the stars,

»

said Mykola Skyba during his inspirational talk.
Nataliia Zhevago, Founder of the Cultural Project educational organization, emphasized that it is crucial to start changing approaches to education right now: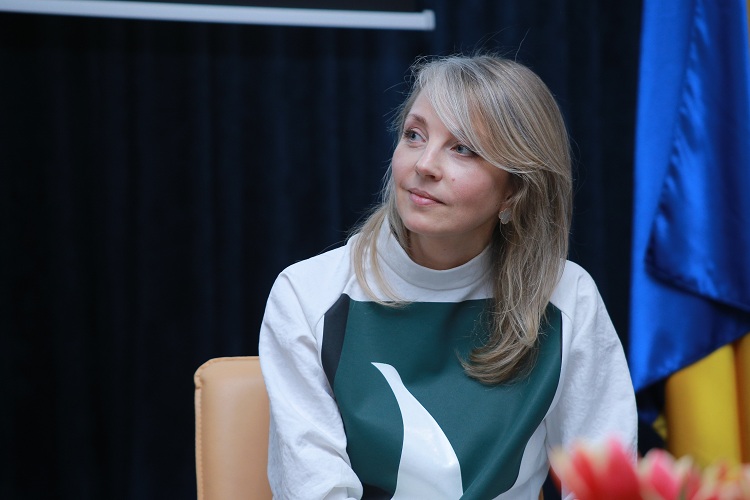 «

The format, in which people gain knowledge, has to change. We believe that in the future learning will be based on a wide access to vast amounts of data, no matter where you are located. We believe that learning is a life-long process… I consider that strategy is a tool, which can help you stay on top of things. I, by the way, have a personal plan up till I'm 88. After that I plan to rest

»

.
Yurko Fyliuk, Co-founder of the Warm City project, believes that the future of business belongs to partnership and working for the sake of people, rather than to competitiveness and manipulations:
«

Conscience-oriented business presupposes the absence of either customers or staff manipulations. There's no other opportunity for development, but to have faith in a person, and invest in their awareness and development

»

.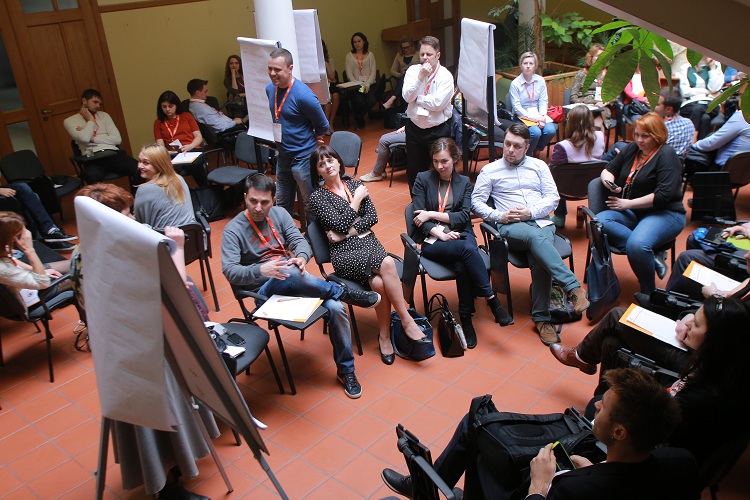 In between the discussion panels conference participants had an opportunity to work together in a novel World Café format. Working in dynamic groups they discussed business development strategies and personal strategies, risks and values, plans and ideas for the future, and also shared their experience of career and personal success. This session was moderated by Mychailo Wynnyckyj, Professor of Sales Management at LvBS.
FAMILY BUSINNES
Lloyd Steier, Academic Director of Alberta Business Family Institute, Vice Dean of Alberata School of Business, stressed that it's very important to understand the difference between management and governance:
«

You can always outsource management, but never find an outsider who would be an expert on governance, and who would feel what it means to govern your company. At the same time, you have to keep in mind that your children might not run your business the way you did it, but you governance goals will always have top priority

»

.
Olha Hutsal, the final speaker of Into 2016 Conference, shared her experience of running a family business and of finding motivation daily. The owner of Camion-Oil Company and «Abrykos» jewelry store is already planning the future of her business, relying on a family constitution, which is written in co-authorship with her partners.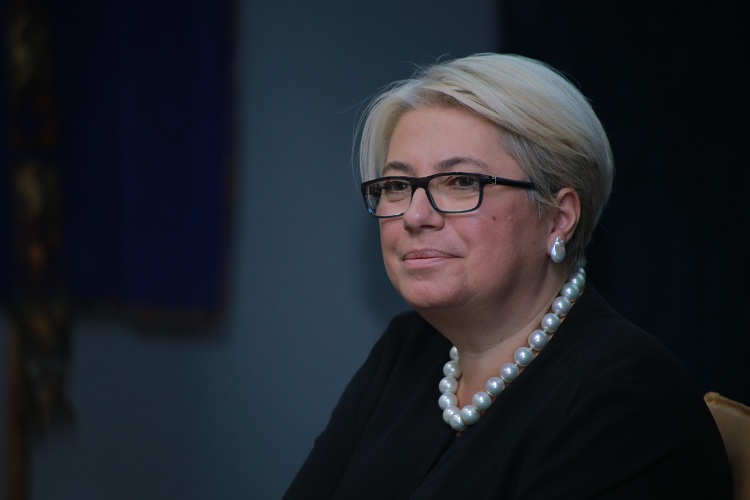 «

On the whole, I compile my personal plan annually, and then I review it and correct it. Every day of my life makes me happy. I do what I like, despite having a thousand responsibilities. I do it voluntarily. I am not afraid of mistakes and I want to say to all of you: do not be afraid. Do not be afraid of failing, keep moving forward. This is what is the most important!

».
PHOTOGRAPHS
Look for photographs of yourselves in the complete album of Intro 2016 Visionary Conference.
Information note: Intro Visionary Conference takes place annually; it gathers the leaders of Ukrainian business to discuss most topical and relevant issues and business development prospects in Ukraine. During Intro 2015 Conference the trends defining the future were discussed. Among the Conference speakers there were: Yury Monczak, Assistant Professor of Medicine at best world universities (McGill and Montreal), Head of the Molecular Diagnostics Laboratory (Canada), Roman Zinchenko, Founder of Greencubator, Yurii Parashchak, Honorary Director at IBM Research Smarter Cities, Co-founder of Urban Systems Collaborative in New Your, guest teacher at MS in Technology Management program, Dmytro Bondar (founder of several educational companies, leaders in Eastern Europe), Hans Klopper, iversity, Germany, and Vlad Troiitskyi, Director, Dakh Theater, Kyiv, Ukraine.