On June 28, Ukraine bid farewell to the Hero and defender of Ukraine — Oleh Vorobiov, who died on May 30, 2022 for freedom and independence of Ukraine in the war with the russian occupier. 
Oleh participated in the MSc in Technology Management Master's Program at the Business School of Ukrainian Catholic University (LvBS). He was a senior lieutenant and held a Ph.D degree in physics and mathematics. Oleh was a participant in the anti-terrorist operation in eastern Ukraine in 2014. Together with his wife Olha Vorobiova, with whom he raised two children, he founded a project of psychological support "Happy Together" for the families of the participants of the anti-terrorist operation. We said goodbye to the Hero on a symbolic day, when Ukraine marked the national Constitution Day.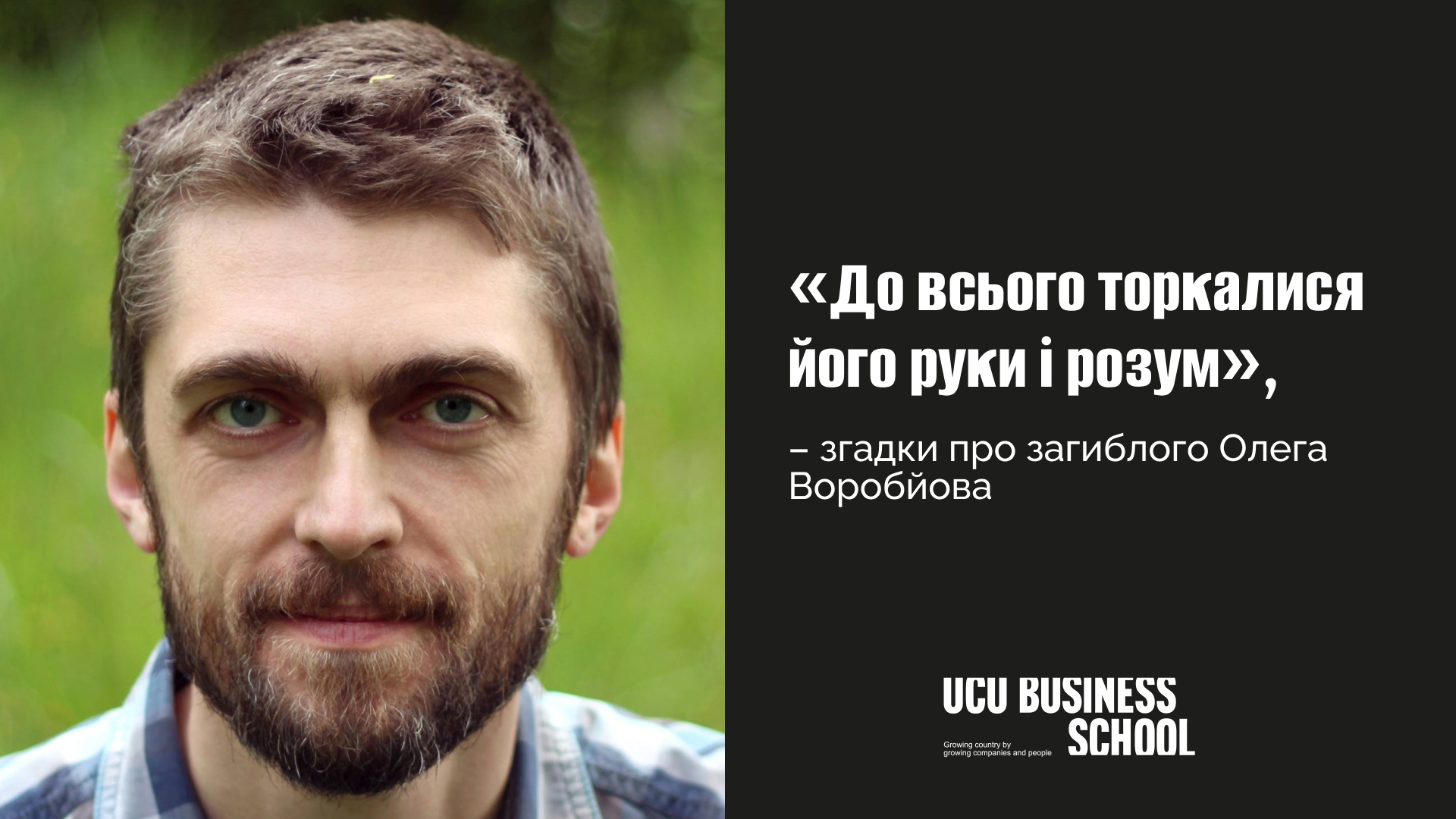 "I trust God, and I know that His plan is best for me, but at the same time, it is very difficult emotionally. Can God save us? Then it will be a real miracle. And such miracles have happened to me several times during this time here. But I know that earthly life is not the highest goal for a Christian. So even if I will die, then I think His plan is good for me," Oleh Vorobiov wrote to his friend 5 days before his death.
Olha Vorobiova, Oleh's wife, recalls: "If you only knew how happy Oleh was when he started studying at UCU Business School, how he waited for each module! Oleh would come back from the LvBS with great enthusiasm and new ideas every time. We discussed with him the material of each module. He told me about cases, showed videos, and had many ideas about applying new knowledge. Over time, I began to think I was almost studying at business school myself. Sometimes we could discuss ideas at midnight, draw plans for the future… But then the war in Ukraine started…"
Khrystyna Dolna, Chief Operating Officer at LvBS, also shares her memory about Oleh Vorobiov: "Oleh was a person who accumulated a lot of knowledge, experience, and he gladly shared them. He always had lots of questions during the lectures, which pushed everyone around him into the "deep water of knowledge". I am happy to have had the opportunity to know Oleh in my life. And I want to carry these warm memories and gratitude further."
Oleh died fighting for every Ukrainian's freedom and independent future in the vile russian-Ukrainian war. His classmate at the UCU Business School, Yuriy Yavorskyi, recalls: "Oleh was a knowledgeable, kind, and cheerful person, one of those who radiated rays of light and gathered people around him. He always managed quickly and unintentionally to create a curious situation, thereby raising the mood of everyone around. It was fascinating to talk about various topics and hear his opinions or thoughts."
We bid farewell to Oleh on the Day of the Constitution of Ukraine. He once again rallied people around him – with a reminder of how important it is to fight for the freedom of Ukraine. He has become a symbol of indescribable strength and courage.
Archbishop-Metropolitan of Lviv Mechyslav Mokshytsky said during the funeral ceremony: "Every word spoken is too weak to express the pain of the loss of life of our Heroes. God, we entrust the souls of our brothers who gave their lives for Ukraine and shed their blood for the defense of truth, justice, and the holy faith. May the sacrifice of their lives bring them an eternal reward in heaven."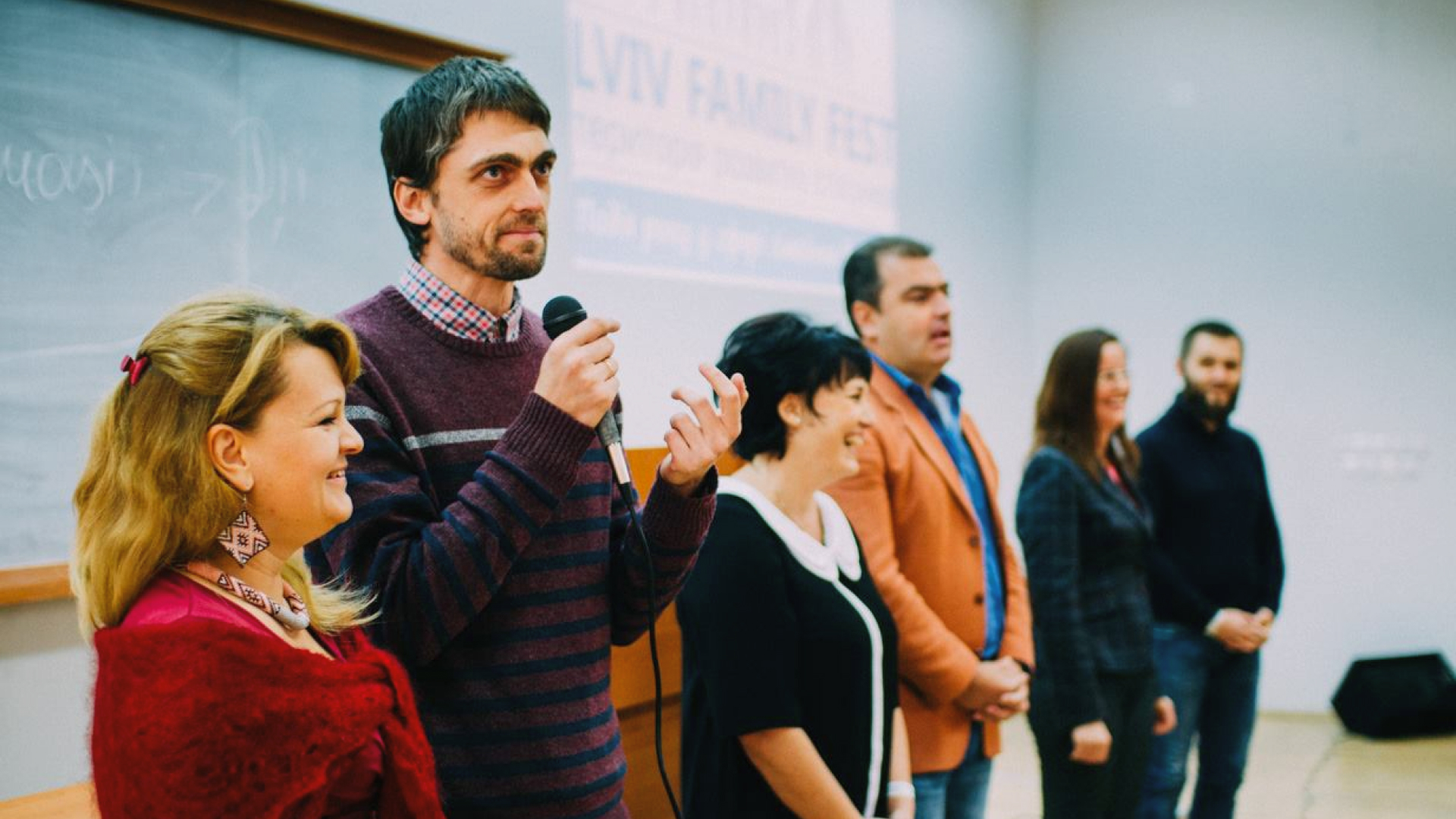 Oleh was one of the most active members of the Movement of Christian Families. "Thank you, Oleh, for the example of your life. Thank you for your advice and hard work for the good of our families! Thank you for the privilege of reading the thoughts and words that you shared with us in the last weeks and days of your life! We are very sorry and sad that we were by your side here on earth for so little time. But we believe you will help us implement the ideas and plans we made together with you. You gave the most precious thing for us – your life. "No one has greater love than to lay down one's life for one's friends" (John 15:13). Pray for our families and us, our dear friend. See you in eternity!" – wrote members of the Movement of Christian Families on their Facebook page.
In the Movement of Christian Families, Oleh and his wife, Olha, taught other families to accept the deep meanings of Christianity and shared the experience of married life.
Roman Prokopiv, who knew Oleh and his family for more than ten years, told about Oleh's Christian life. "We met when one of the families invited Oleh to a meeting of the Movement of Christian Families," Roman recalls. "It was a meeting where we studied the Bible. I remember how he asked deep questions and looked for meaning in every word. During that meeting, Oleh told us how he became a Christian – when he was an adult, not a child. Each of our discussions was filled with Oleh's thirst for God. Every time we were looking forward to his questions, his thoughts. That's how I remembered him: as a Christian who was constantly deepening his relationship with God. This was a daily source of inspiration for him."
Oleh always shared his knowledge about God.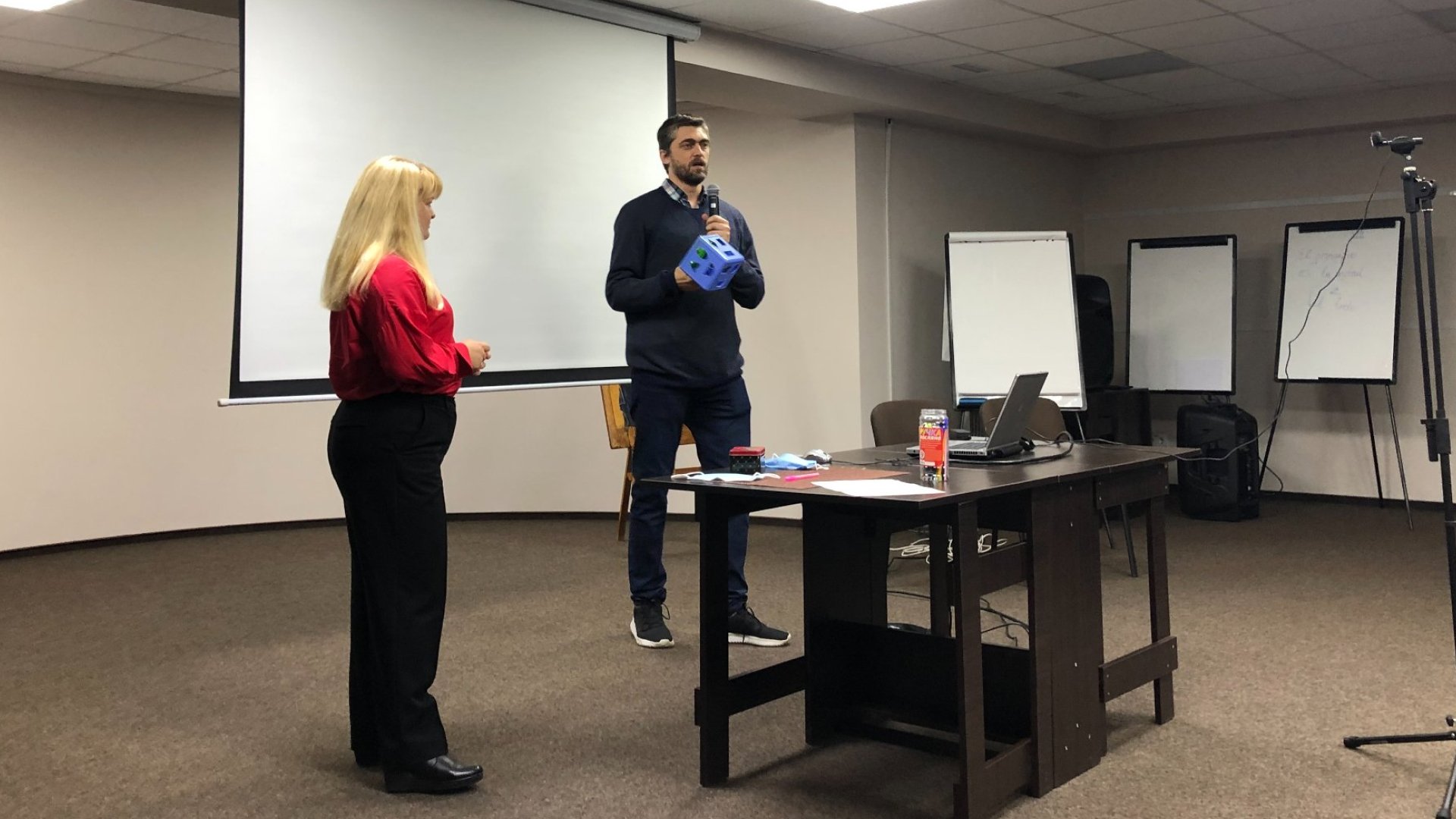 Besides having meetings in the Movement of Christian Families, Oleh had an idea of ​​active work in parishes. "He told us that each of our families should convey Christian values to families in other parishes: how to be good parents, how to prepare for marriage," said Roman. Oleh and Olha started this journey of sharing knowledge in the local parish – Church of the Assumption of the Blessed Virgin Mary in Lviv. Then we started visiting the parishes of Lviv and the Ivano-Frankivsk, Stryi, Sambirsk-Drogobytsk, Sokalsk-Zhovkivsk, and Lutsk Exarchates.
"Dozens of educational seminars were held for married couples and priests' spouses. Especially memorable for us was the trip to Zatoka (Odesa Region) with Oleh and Olha in 2019 for a retreat for priest spouses of the Donetsk Exarchate. Over the past ten years, we have trained more than 50 families traveling around Ukraine and sharing their experiences."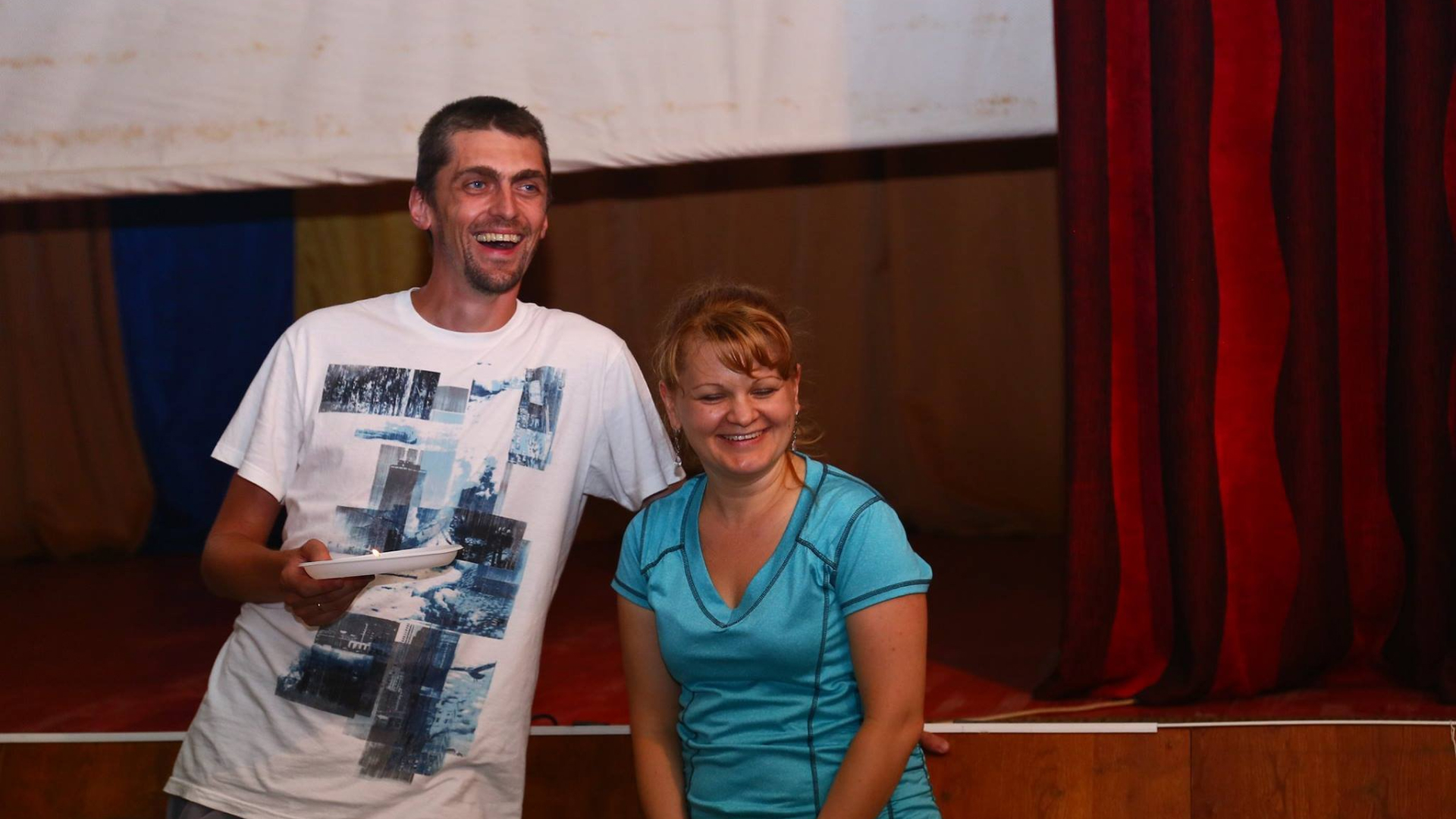 "With Oleh and our families," says Roman, "we organized and held dozens of retreats and family camps. Oleh and Olha were the first couple most involved in reading lectures and presenting seminars at the camps."
Since 2014, Oleh, Roman and their families have started preparing manuals for married life, about raising children, and the spiritual life of the family: each of the manuals included more than ten topics. The purpose of this idea was that the parishioners would use these materials at meetings for families at churches. So Oleh and Olha actively helped to compile these materials, sharing their marital experience there. Then it became the property of the entire Family Commission, which published these collections.
"He was a true missionary of God," recalls Roman Prokopiv, a friend of Oleh Vorobiov's family. During his life, Oleh was involved in many projects but still found time for the importance of witnessing and sharing the experience of seeking God with other parishioners.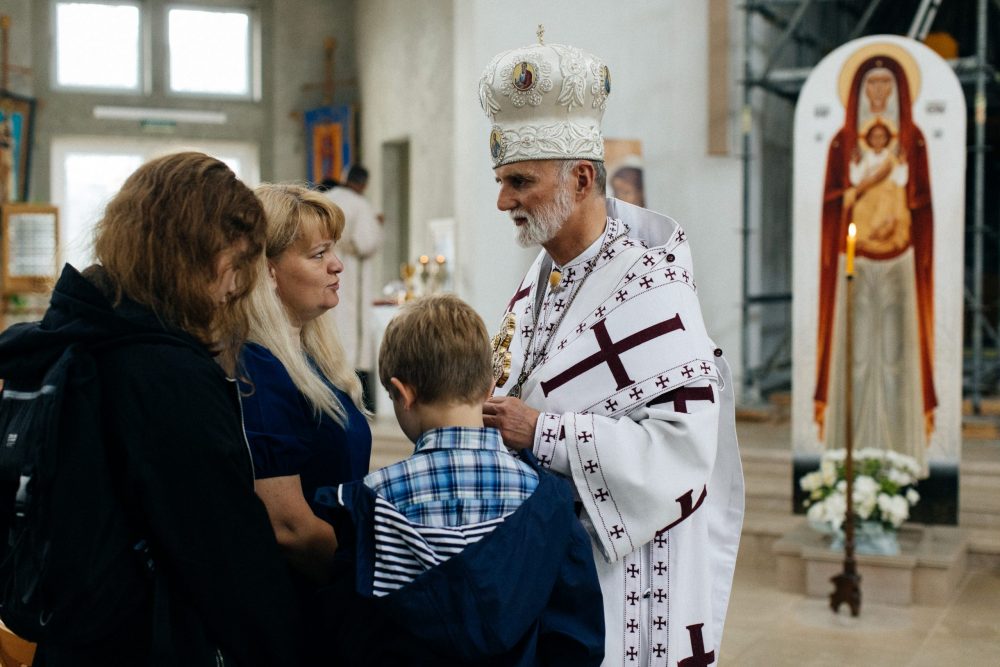 Oleh also belonged to the Catholic movement "Knights of Columbus" – the world's largest fraternal organization that unites Catholic men.In the last weeks of his life, Oleh asked for praying. This was almost his only request on his birthday, on which Oleh was on the front line – he asked to pray for him, his comrades at the front, and the enemies.
Eternal glory and memory to the Hero!
At the initiative of UCU Business School and the family of Hero Oleh Vorobiov, the Ukrainian Catholic University is opening a nominal scholarship fund in honor of the Hero Oleh Vorobiov. The goal of the fund is to collect 75,000 dollars. As of now, 516,930 hryvnias have been collected, and 51 people have made their donations. We are sincerely grateful to everyone for this contribution!
You can make your donation by following the link: https://supporting.ucu.edu.ua/en/donate/?order=oleg_vorobyov&fbclid=IwAR1NRaugIKNL7sgLJuZrCfIx63f3-6lwQ-vdyuHyIear3evtfAQ90-4lRQg