How has Japan managed to completely restructure the economy in 15 years and bring the country to the top three economic leaders? LvBS guest Masaaki Shirakawa, who is one of the top bankers in the world, has spoken on these issues and the challenges that the banking system is afflicted in a crisis, and also why Ukraine is not Japan during the lecture «How can Ukraine emulate Japan in its economic achievements? Inflation-based economic growth».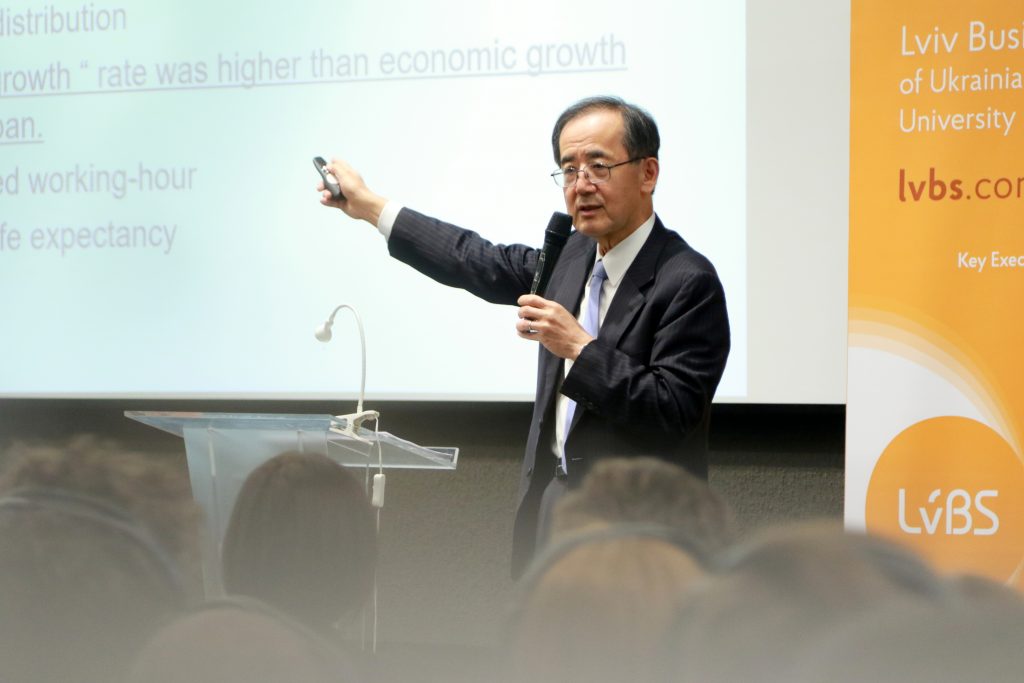 We share insights from our meeting:
With currency appreciation, it is essential to address: either temporary stability or an independent economy;
The National Bank is becoming defenseless without the support of its population;
You are not to be afraid of unpopular state reforms; as they can achieve better outcomes that lead to the enrichment of the country;
With the depopulation, national productivity decreases, and productivity is the key to the prosperity of the nation, so it is dangerous to ignore this aspect;
Money should not lie out of business: the active flow of funds in the economy is much more effective than deposits in banks;
Logical thinking and the ability to think are integral components of the stable development of macroeconomics.