How to generate breakthrough ideas and convert them into a strategy? The participants of the last summer module "Breakthrough Strategies. Development and Deployment", which took place within the educational program MSc in Technology Management in Lviv business school of UCU (LvBS)have looked for the answer to this question.
During the module Pavlo Sheremeta founder of the School of management of UCU, the fourth Minister of economic development and trade of Ukraine told about the Blue Ocean Strategy and interesting experience of the outstanding companies. The participants of the training program, IT-managers have not only got acquainted with the most interesting cases, but also tried to apply the acquired knowledge in practice, to analyze the strategies of their own companies.
"A good strategy should be focused on the attributes distinguishing your company. Do not waste your resources on the attributes that may not bring added value to your customers, but do concentrate it on what distinguishes you from the others", said Pavlo Sheremeta.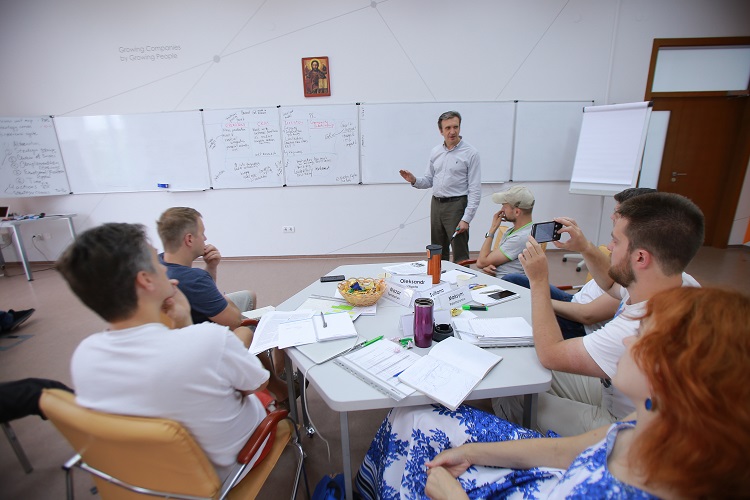 The following part of the module were the presentations of consulting projects that the participants of the program implemented within the practical training of "Strategic planning and project management" module. Projects estimator was not only the teacher of LvBS Serhiy Kovela (Kingston University), but also the CEOs of the companies, whose cases became the basis of the consulting practice.
«Practical consulting is not only the analysis of the initial data and presentation, but also an interesting experience with communication. Since the project team must be able not only to communicate successfully inside itself, but also to win the trust of the customer, to be able to see the problems in the way the management of the companies ordering consulting see it. And, on the other hand, to be persuasive, to be able to serve and represent properly their solutions and offers", said Serhiy Kovela.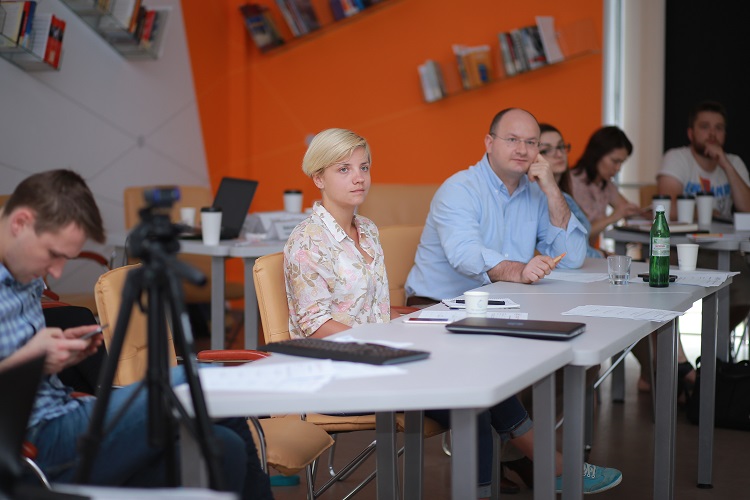 The module was finished with the inspiring meeting with the industry leaders. This time the guest of MSc in Technology Management program was Taras Tarasov, the founder and CEO of "JoyRocks", one of the most successful Ukrainian developers of games. He as an experienced IT-entrepreneur (has been developing games since 1989), curiously and enthusiastically told about his own experience of the creation, development, merger and acquisition of the successful companies, shared the secrets of management and ideas on the prospects of Ukrainian and global IT industry. "Creating the product that brings pleasure to your audience, you should be satisfied as well!" said Taras Tarasov.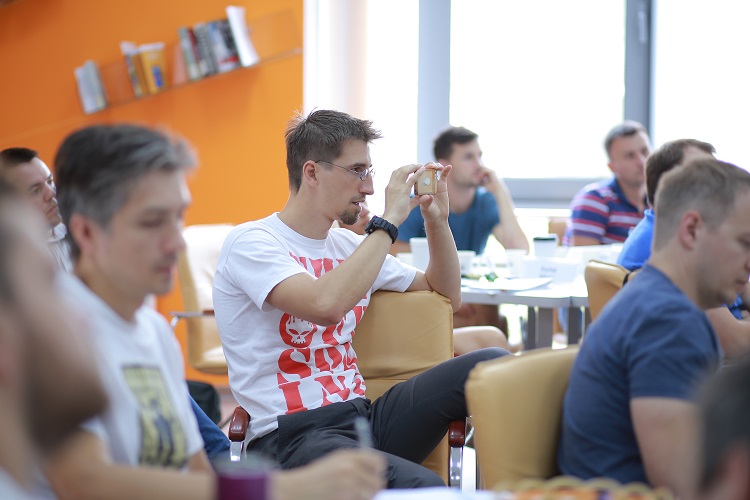 Let us remind that the enrollment to the training Master's program MSc in Technology Management is still ongoing in Lviv business school of UCU:
program starts on October 19
duration of study – 1.5 years
the program includes international study tour