What are the features of setting up and running a business in Norway and Ukraine?  How can entrepreneurs in these countries build productive business partnerships? How do the differences in the economic and business cultures affect this?  For the second year in a row, the UCU Lviv Business School (LvBS) is the educational partner of the Norwegian-Ukrainian Chamber of Commerce's NUCC Young Entrepreneurs, a project aimed at bringing together ambitious businesspeople interested in increasing investment and trade between Norway and Ukraine.  Program participants will spend one week in Oslo and Trondheim, while in the fall LvBS will host Norwegian entrepreneurs in Lviv and Kyiv.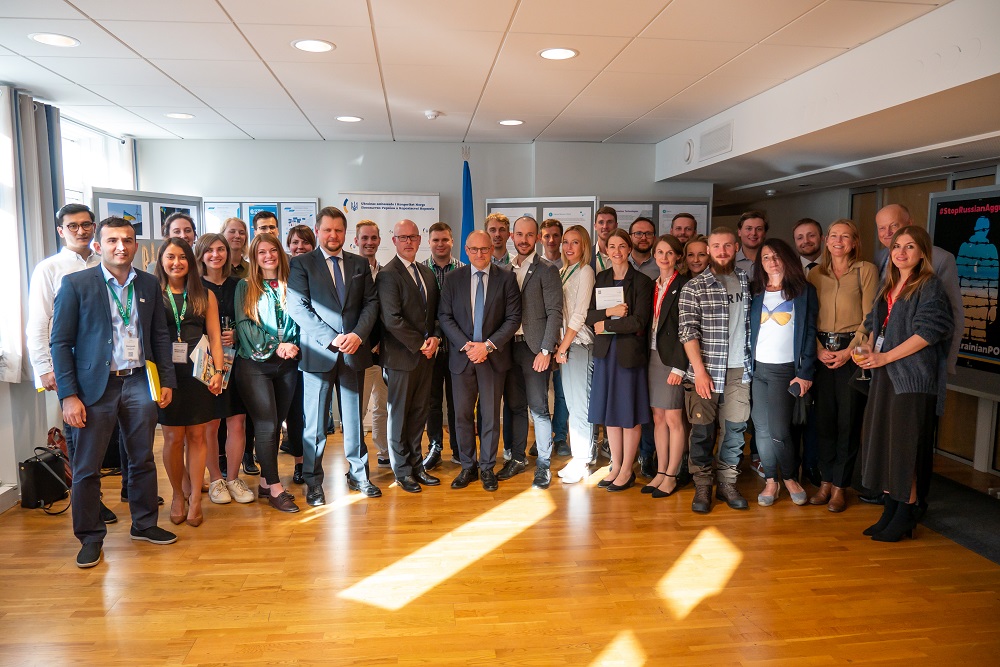 Despite the positive trade relationship  and statistical trends between Ukraine and Norway, Ukraine is still unknown to many Norwegians, which means that there is an even greater potential for interaction between these countries.
 Within the Young Entrepreneurs program, the participants will visit numerous Norwegian companies and met with government agencies and NGOs.  The meetings focused on business ethics, quality corporate governance and the fight against corruption. Furthermore, the participants will work with specific business cases which, in the long run, can turn into a real business startup.  In their work on projects, the four participating teams focus on finding solutions for sustainable environmental development in the areas of energy, IT, manufacturing and agro.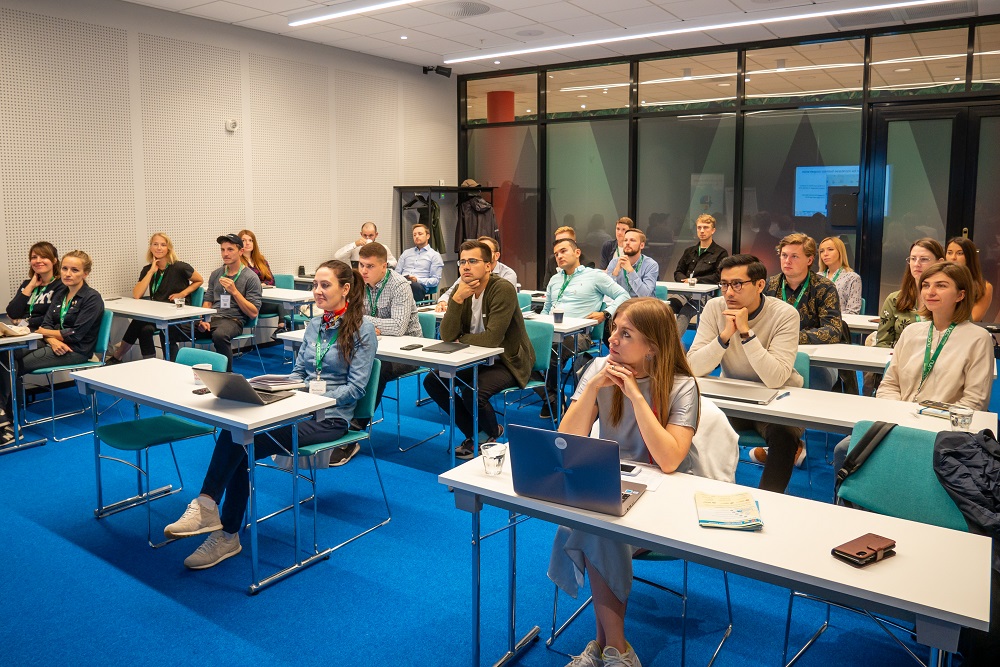 During the study visit, participants attended the BI Norwegian Business School, one of the largest business schools in the country, where three of Norway's top ten executives studied or are currently studying.  They also had a meeting at the Embassy of Ukraine in Norway with Ambassador Viacheslav Yatsiuk and the State Secretary of the Ministry of Foreign Affairs of Norway, Audun Halvorsen.
 Within the framework of sectoral meetings, they got acquainted with the work of the IT Association of Norway, the Norwegian Electromobile Association, and private companies such as Evry, eco.logic, Honningsentralen, Tomra, TotalCtrl and others.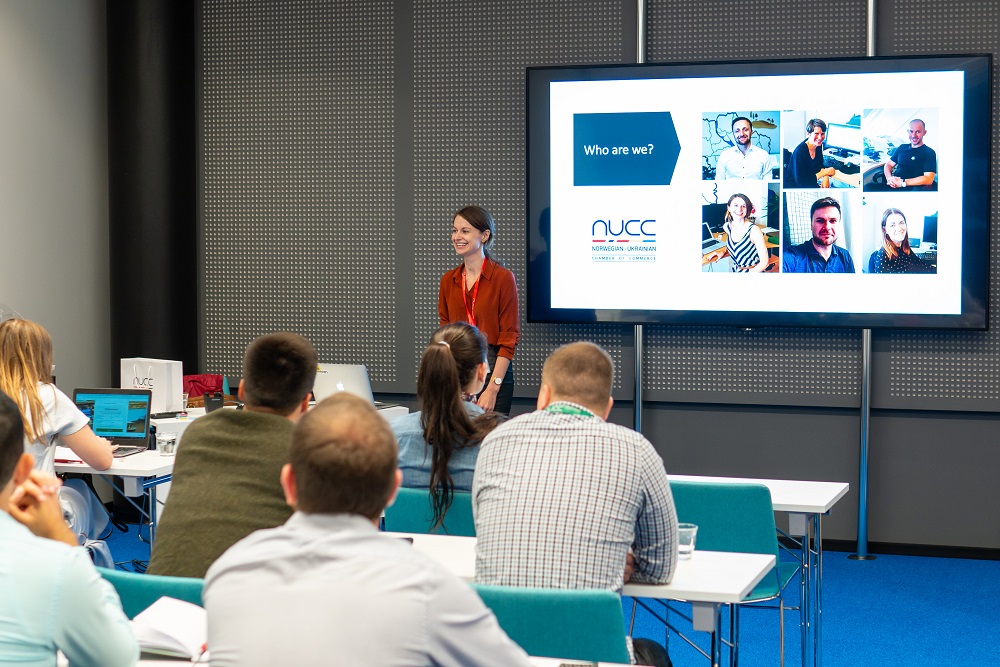 Some insights for Ukrainian entrepreneurs interested in working with Norwegians:
Norway is a country of informality and ease;

Basic rules for cross-cultural cooperation:
The seller adapts to the buyer

The visitor must familiarize himself with the local rules of doing business.
Trust is the core feature of Norwegian entrepreneurs, which is why they do not provide detailed instructions, clear orders and detailed feedback.

In the interests of  effective collaboration, it is important to ask open-ended questions and to prescribe specifications and documentation to help avoid misunderstandings in the future.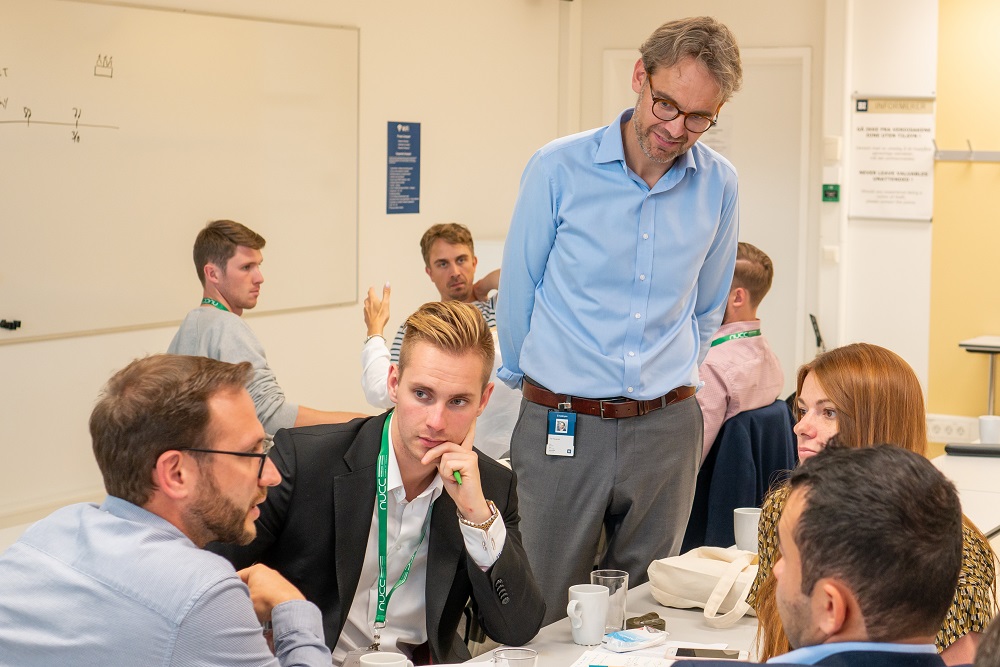 To participate in the upcoming programs of Young Entrepreneurs, follow the announcements at NUCC or LvBS.