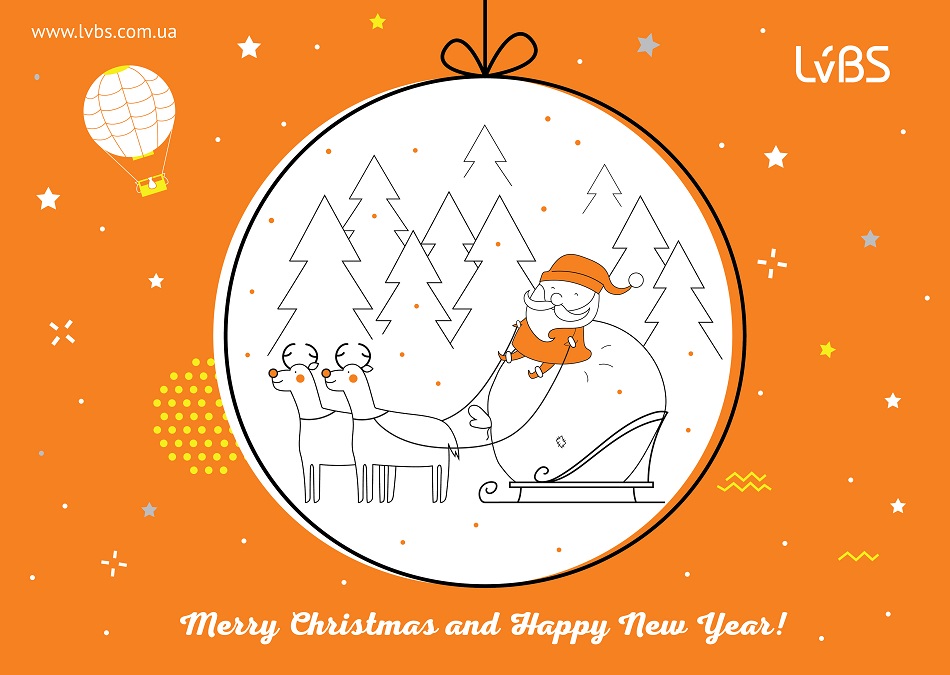 Let us celebrate Christmas, letting Our Saviour come into everything we value the most. Let us cover Him with a diaper of our personal, family and social life. Let us warm Him with our living faith. Let us bravely follow Him with our hope, as Wise Men once followed Christmas Star. Let our present life be illuminated with the tender love that Holy Infant pours on us.
Head of the Ukrainian Greek-Catholic Church His Beatitude Sviatoslav,
Christmas message
December 21, 2016
Dear friends,
Lviv Business School of Ukrainian-Catholic University wishes your Happy New Year and Merry Christmas.
Christmas time is a very special time. It is time to dream, believe and give thanks. We dream of successful New Year and we believe that all the dreams will come true. We say "thank you" to everybody who was with us within the year that passes, who supported and was behind us, to those you helped to implement our business ideas, inspired us to new achievements, trusted us and just was gratified by our success!
On these holidays we wish you feel real comfort among your friends and relatives, and we traditionally appeal to accomplish wonders to people we are either familiar or unfamiliar with, to those who need it the most. Let us support each other, bring tidings of great joy of Jesus's birth!
Let these Holidays be happy and peaceful for you and your family! Thank you for cooperation, friendship, and trust. WISH BIG and let all your dreams come true in this New Year!
Yours faithfully,
Team of Lviv Business School of the Ukrainian Catholic University