The international opportunities are growing! The Catholic University of Lyon, in cooperation with the UCU Business School and the Ukrainian Catholic University, has awarded scholarships to students in master's programs. Let's discuss this in greater depth!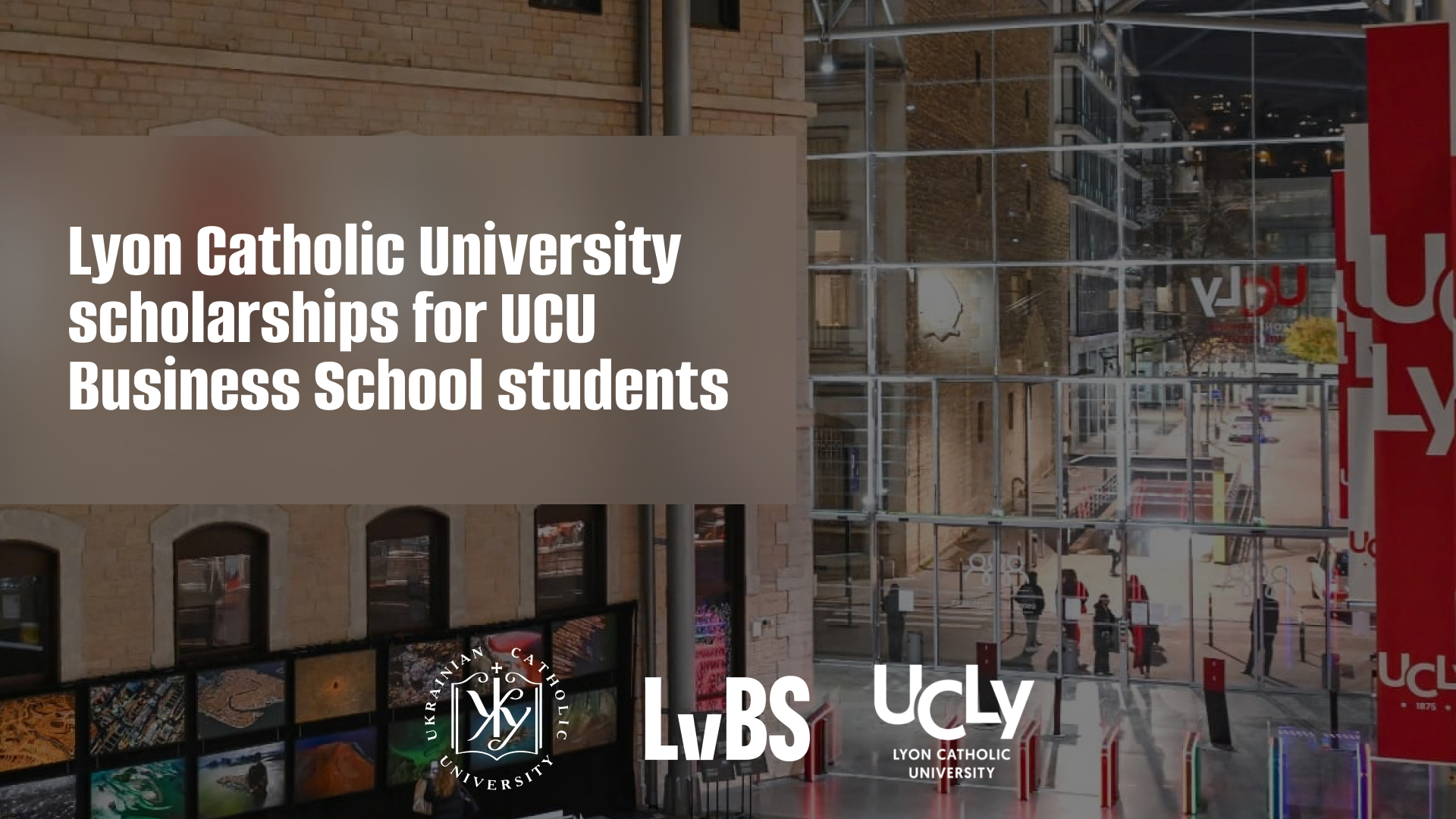 Lyon Catholic University has allocated funding to cover several scholarships for UCU students – UCU Business School and UCU Law School Master's programs.
The exchange program enables all students to study in a multicultural environment and discover France. Currently, students of 35 different nationalities study here.
The institution also provides a huge selection of English-language courses in a variety of fields and levels.
Scholarships are available for: 
2 for students of the UCU Business School

2 for students of the UCU Law School
Scholarships cover accommodation, transport, and cost of living.
Meet the following criteria:
to be a student of one of the full-time educational UCU programs (UCU Business School or UCU Law School)

to have a valid international passport;

an average study score has to be at least 80, and no academic debts are required;

to speak a foreign language (English, German, Polish, etc.) at least at the B2 level;

to confirm the ability to study in courses with a foreign (English, German, Polish, etc.) language of instruction;

to be an active member of the UCU community.
​​Application deadline: July 3, 23:59, 2022
Do not miss the opportunity to apply for the program and register now! You can find the terms of the competition on the website: https://lvbs.top/mks

For additional questions contact this email: International@ucu.edu.ua