There will be an official admissions process to master's programs in UCU Lviv business school (LvBS) from 2 till 28 July. There are 4 programs of professional level, accredited by the Ministry of Education and Science of Ukraine: Key Executive MBA, MSc in Technology Management, MA in Human Resources and Organization Development, MSc in Innovations and Entrepreneurship. We are inviting you to join the LvBS community of growth!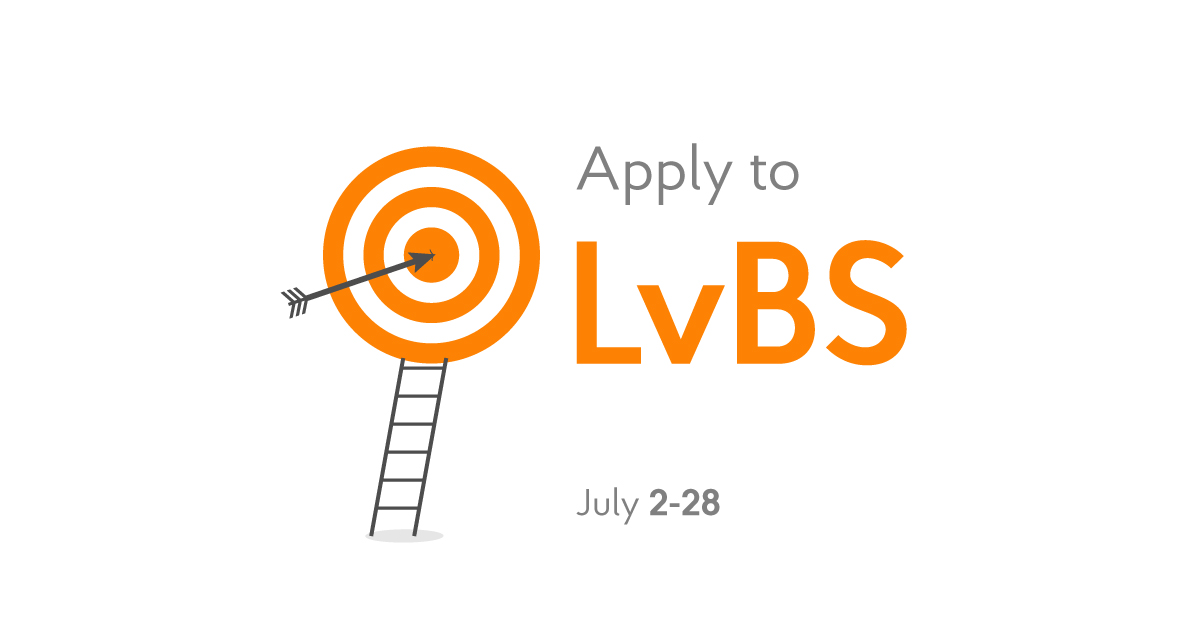 Acceptance of the documents will last from 2 till 28 July 2018. You can submit documents to enrollment board at address: Lviv, Sventsitskoho Street, 17, 120 AUD. You can also do this in electronic format using this link.
List of documents:
         application request in a paper format;
         state-recognized degree which indicates your education and qualification level of bachelor degree, specialist degree or master's degree of your own choice — originals or copies and annex to it;
         copy of a certificate of identity and citizenship (1, 2, 11 (resident registration pages)) or passport of Ukrainian citizen for traveling abroad;
         copy of the identity code;
         copy of the military registration card or military service registration certificate (for men), except the cases statutorily required;
         six colour photos in size of 3×4 cm;
         essay.
Ask managers of the programs for the more detailed information about the list of documents and admission tests. Here is the detailed information about the documents submission!
Admission tests will be carried out in two stages: 18-20 July and 31 July-2 August. You can get acquainted with the detailed schedule of the admission tests on the site for entrants using this link and with the programs of admission tests using this link.
For the entrants who enroll on the basis of graduate education (education and qualification level) in other speciality it is required to pass successfully the additional admission test to have the access to pass the speciality tests.
There is an ongoing enrollment for the following programs in LvBS:
Key Executive MBA is a program for business owners and business executives who make the strategic decisions concerning the future of the company, are eager to involve the best talents, improve themselves for the sake of business success, believe that business has the direct influence on the development of society and country in general.
MSc in Technology Management is the one and only professional program of master's level in Eastern Europe, developed specially for high-level executives of technological companies. It is aimed at unification of technical and business competences, enhancement of understanding of clients' needs, development of your own managerial and leadership skills.
MA in Human Resources and Organization Development is the only master's program of international level in Ukraine in human resources management and organizational development. It is developed specially for those HR specialists who are eager to structure their own experience, gain HR and business expertise of international level and develop professional competences of the future. The graduates of the program grow intensively and become business partners of the companies.
MSc in Innovations and Entrepreneurship is a unique program of master's degree in Ukraine that gives the systematic knowledge for creating your own business in technological or innovational spheres. For the ambitious people who are ready to create and launch their business projects.
UCU Lviv business school (LvBS) is founded in Lviv 10 years ago by Ukrainian Catholic University and leading companies from different fields. The mission of the School: Ukraine on the world business map. The School offers four professional programs of master's degree and programs of managerial development and also corporate educational programs. The School is internationally accredited by Central and East European Management Development Association, the master's programs are accredited by the Ministry of Education and Science of Ukraine.