People around often ask, "What to expect while studying at a business school?" The truth is that just expecting something while in business school doesn't really sound like the right approach. "What to expect from yourself in business school?" seems to be the question we are seeking to answer at Lviv Business School. What can you expect from yourself in life, how to test your ability to achieve goals? Studying at LvBS is indeed a great opportunity to give honest answers to these questions (providing you are willing to hear even some unpleasant truths).
I'm writing this post four months after beginning my studies. Where did all this time go? I still can't understand it. I'd like to warn future students so that they won't repeat our mistake of thinking there's enough time. Then it turns out that some courses are only a few hours long, some assignments require much more effort and the opportunity to hear a professional opinion exists only here and now. Then it turns out that it's been already four months. It's high time to 'go and do it':).
People also often ask about differences between business and traditional education. Here are a few reflections after the module.
Space for creativity
This year we decided to test our managerial skills in action and at the same time serve a good cause by organizing a St. Nicholas Day celebration for kids in problematic families. We are really grateful to Uliana Hoshko, Program Manager, and the entire LvBS team for having supported our endeavor.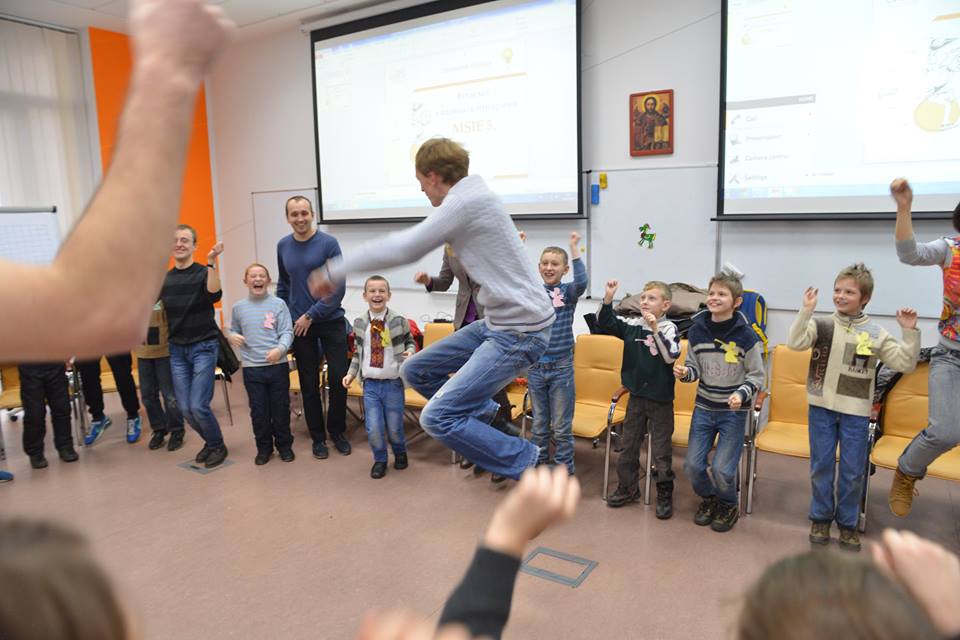 I'll jump ahead of your questions and tell you right away that the kids were happy. We made Christmas tree decorations together, chatted and shared thoughts. However, we learned from the kids more than they did from us. While working together, we looked at our classmates in a new way. And we could've studied for another year without really understanding each other. We tested our strengths and weaknesses, the power of teamwork and our abilities to survive in unstable environments as it's never easy to work with children :). It was a great experience that might become a new tradition for future participants of MS in Innovations and Entrepreneurship.
Real context
Assignments that you receive while in business school are always 'in touch with reality'. For example, within this module we worked on the case study "Secret Pharmacy" and then presented the results of our work to the owner of an interactive museum. As part of Yaroslav Prytula's course, we explored our respective industries and tried to forecast their development next year. Of course, such assignments require considerable effort as they correlate strongly not only with success in learning, but also with success in life. Besides, it's not enough to just perform well. Our faculty's expectations are quite high. Hence the competitive greatness theory comes into play and we are learning to be better today than we were yesterday.
Response to inquiry
When you are working on a project, you often have questions or face problems. LvBS lecturers are very good at advising. Sometimes they are even ahead of our inquiries. For example, we planned to hold a strategy session in our project and Mykhaylo Vaisberg provided us with a lot of useful advice on strategic planning during the module. As soon as we started facing disagreements within our team, Vache Davtian split team players into Entrepreneurs, Integrators, Administrators and Producers. As a result, everything fell into place. Moreover, together with Yaroslav Prytula we evaluated a startup's success based on the positive or negative experience of the pilot project implementation.
To cut a long story short, being in business school is interesting, but there is no denying that it's not easy at all because the answer to the question "What to expect from yourself in life?" goes far beyond the tip of the iceberg.
This academic year, instead of a traditional module report, MS in Innovations and Entrepreneurship offers a personal blog from Liliya Borovets, participant of the third #MSIE3.