Don't write boring business letters, tell about the advantages for the client and not just about your product, call the clients to action and don't forget about personalization of your marketing activity for each user! Members of Ideas Lab were talking about all this in «How to sell to Bloomberg and Google. Attendify experience» with Artem Yaremchuk, co-founder of Attendify American company.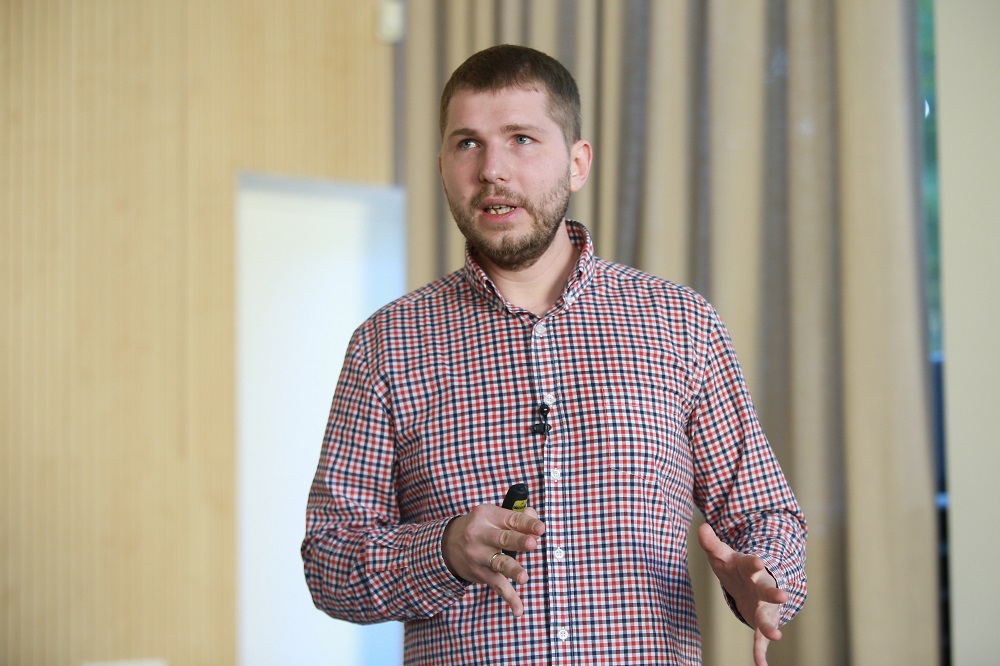 Artem Yaremchuk has more than 10 years of experience in entrepreneurship, formerly, he managed projects in Vivex Invest, Polish venture fund, and he was a CEO of an online auction, the leader in its segment. Attendify company is one the world's leader in the segment of mobile apps for events (more than 5 million events all over the world and $10 billion for EventTech). There are Google, Cisco, Bloomberg, Microsoft, Disney, etc. among 3000 clients of the company.
The organizer of the event was MSc in Innovations and Entrepreneurship of UCU Lviv business school (LvBS), the master program of proficiency level. We share useful pieces of advice from Artem Yaremchuk about how to build your own sales department and communicate with the clients. They will be helpful not only for the beginners!
– The one sales manager can't be efficient in all spheres of work — generate leads, hold demo, close the sales. There are people who are good at analytical tasks, and those who can write letters properly, the letters that sell, and there are those who have the ability to sell artfully during the personal communication. All these functions should be separated and delegated to people with the relevant strengths.
– It's very important to form the team in timely manner, the team that will be working with the existing clients. We often underestimate this channel. We don't work enough with the existing database of customers who are already loyal to us and who don't need our arguments. We just need to be interested in their current orders, and so at the same time we will have the feedback and opportunities to improve the product.
– During writing the letter focus not on your product but on the advantages the client will receive if they start using it. Pay attention which well-known people/companies are already using your offer, what added value they have received.
– Be attentive to grammar and formatting, don't use slang, and don't be too familiar.
– The letter should be personalized (it's not the personalization yet when you just address a person by name).
– It's a bad form to write a commercial offer on Facebook or to add a person on LinkedIn just to use this as a reason to sell something.
– Don't be boring, but be laconic instead.
– Finish your letter with a call to action — offer to have a call, a meeting, or to watch a demo. As is often the case, it's not clear what author of the letter wants.
– Find the ambassador in a big company that will be able to promote you in this company. And make them happy!
– The client shouldn't put effort in testing your product.
– Use the drug dealer tactics — let your client have access to a free limited version of your product so that they will get used to the convenience of using it (e.g. Slack — corporate messenger, free for the team of 10 people).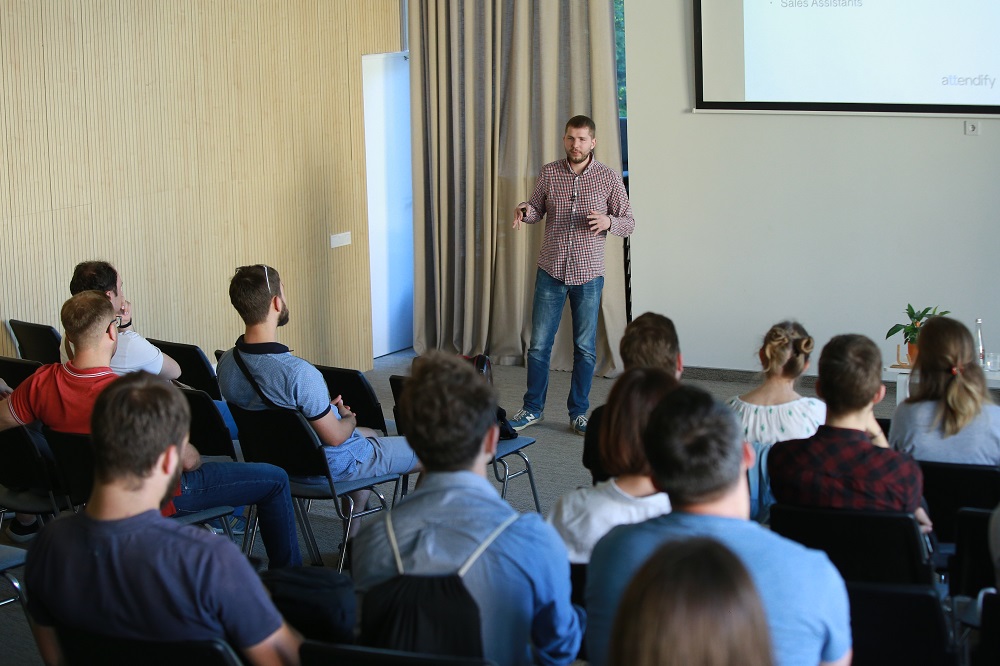 Background information. Ideas Lab is a unique inspiring and comfortable environment where the ideas of new innovative start ups are born during the discussion with like-minders, experiences entrepreneurs and mentors. MSc in Innovations and Entrepreneurship is the one and unique program of master's level in Ukraine that provide systematic business knowledge for creating your own business in technological or innovative spheres. There is an ongoing enrollment for the program. Please, ask a manager for the details.