Dear friends, we present you an annual report of Lviv Business School of UCU for the 2014-2015 academic years.
First student driven business school in the world!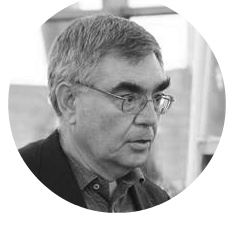 I want to encourage you to cooperate with the team of Lviv Business School of UCU to implement a new project aimed at creating a new business education model. Only by working together will we succeed in creating the first student driven business school in the world. I believe that through this model, in about seven years, the Lviv Business School will become the most cost effective and outstanding business school not only in Ukraine, but worldwide. Our task is to create a link between business and education as well as between theory and practice. Such cooperation may result in a new Silicon Valley arising in Ukraine — a place for generating innovations where entrepreneurs work side by side with universities. Business education must change and shift its focus on improving the performance of its students.
Be people of faith and action! The more far-sighted our thinking is, the better we will be able to plan our work for the next 12 months and understand our challenges and opportunities.
Adrian Slywotzky
member of LvBS Advisory Board,
partner at Oliver Wyman.
Adrian Slywotzky is on the list of the world's 25 best business consultants; twice included in the Thinkers50 ranking — the top 50 business thinkers of the world.