Lviv Business School UCU (LvBS) has published the report about its activities in 2015-2016 academic year – about participants and graduates, training, expert opinions and key events of the year.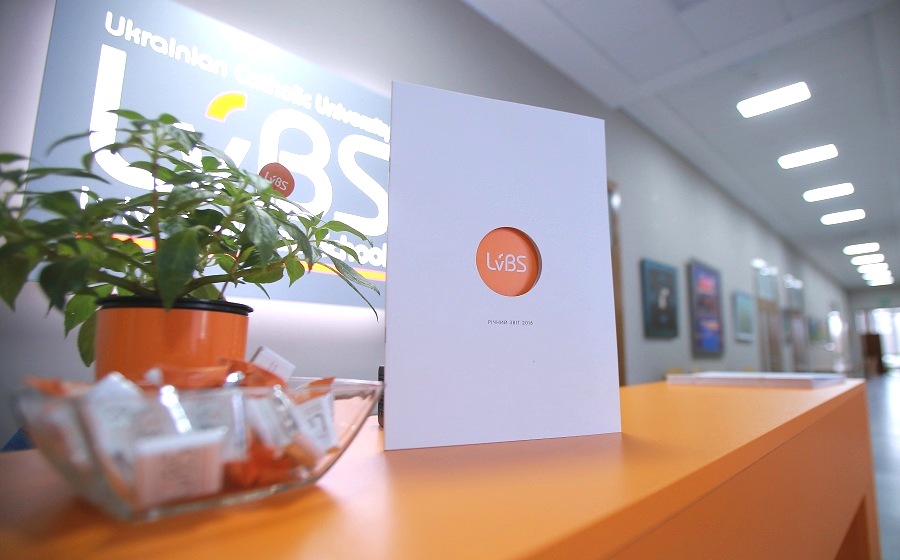 In the opening speech to the report Joao Perre Viana, a member of the Advisory Council of LvBS, writes: "There are few things in education which are measured in days, weeks or months. Probably in order to measure success in the academic world years and decades are best suited.
I had an opportunity to observe the development of Lviv Business School of UCU and be a part of the extraordinary history, which it creates, so I would like to share with my thoughts as a foreign teacher and member of the LvBS community. I call Lviv Business School the ray of hope in Ukraine.
During the last four years, which have been very difficult for Ukraine, Lviv Business School was showing the strong growth and stable level of investment, was implementing new programs and was improving the existing ones, thereby spreading the ray of hope all over the country. I am also astonished at the level of applicants, participants, graduation projects, teachers and the entire team of LvBS, which is growing from year to year and encourages you to become even better, to give even more.
LvBS – it is a school, which lives with a view to the future, which constructs a bridge between the present and the new society to which we strive. We are already seeing the growth of this important and devoted work in the activities and achievements of LvBS graduates, who joined the ranks of successful officials, innovators, entrepreneurs, technical employees or HR-specialists. This is only the beginning of a beautiful story, which the global group of professionals writes daily, striving to provide fertile ground for the construction of new Ukraine.
In conclusion, I can't fail to refer that "invisible concrete" that holds all the particles of LvBS in harmony, creating the sense of perfection and balance. Culture of Lviv Business School is inspired by the values of unity and tolerance to otherness and is a living embodiment of European conscience. "
You may receive an annual LvBS report free in Lviv Business School UCU or have a look at it online.