The Ukrainian Catholic University has signed a Memorandum of Understanding for collaboration with the Business Science Institute. The purpose of this memorandum is to establish and develop long-term cooperation in the fields of science, culture, higher education and to promote dynamic relations and mutual understanding between the two institutions. This cooperation reflects the willingness of the Business Science Institute to support a Ukrainian institution in the field of management education.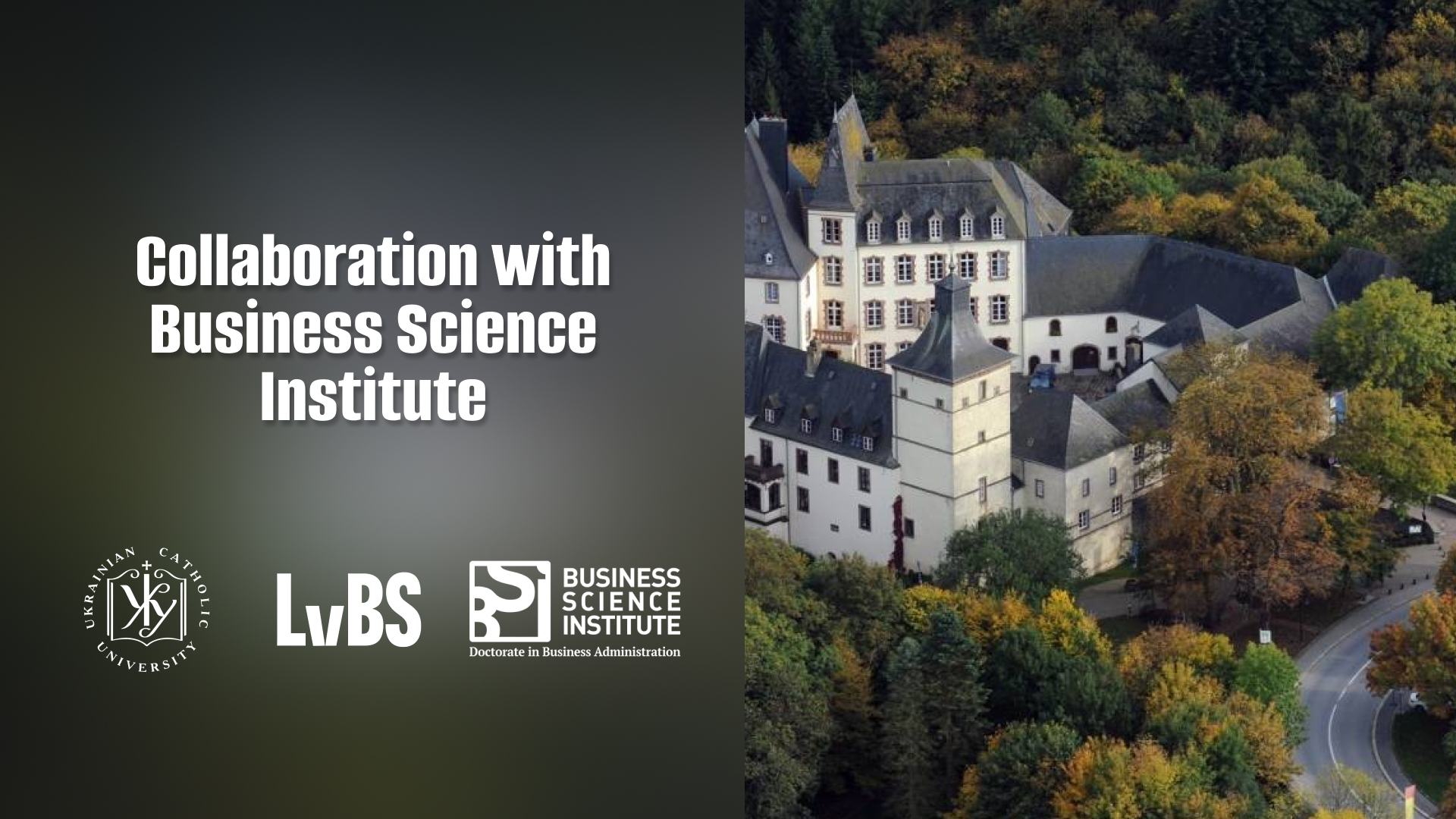 What does this cooperation mean for the UCU Business School?
Natalya Oboznenko, academic director of UCU Business School, says that this cooperation makes it possible to couch our teachers and visiting lecturers on the DBA (Doctor of Business Administration) program. The program lasts 4 years and ends with the writing and defense of a scientific paper. This expands our opportunities to exchange experience with colleagues, to work on the study of Ukrainian business cases under the guidance of experienced foreign scientists, and to form a wide network of teachers in the field of business, entrepreneurship, and innovation. This experience will also strengthen the scientific and practical expertise of the business school's teachers and open them to teaching opportunities at foreign universities.
The Business Science Institute is an independent, international institution whose goal is to develop doctoral-level executive education worldwide. The institution promotes the professional and personal development of managers and businesses through the mobilization of international academic resources of the highest quality.