Since the beginning of the full-scale war in Ukraine, many international partners have offered their support to Ukrainian educational institutions. Today, we want to tell you about the international cooperation of UCU Business School with DePaul University (Chicago, USA).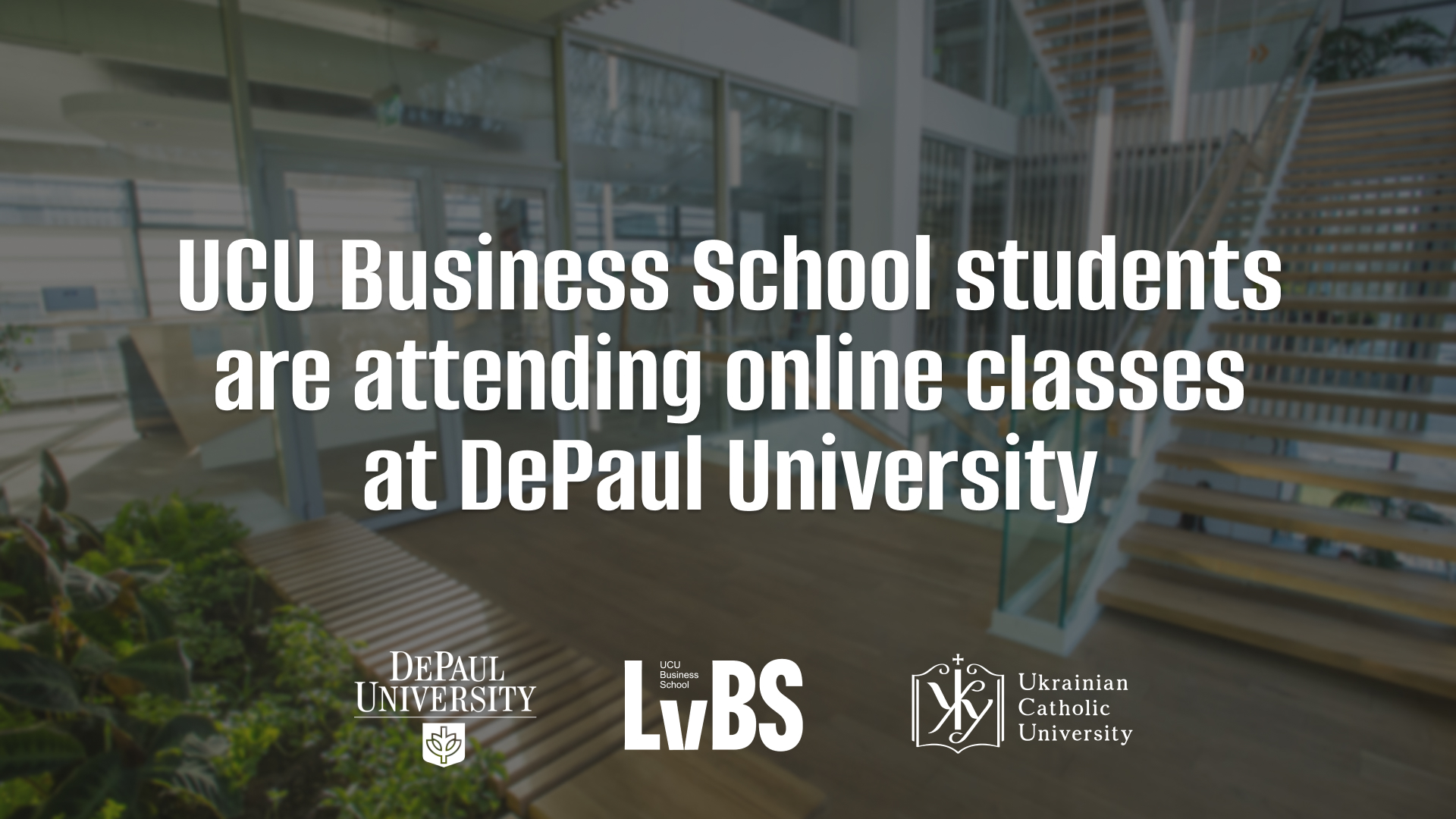 During the spring quarter of 2022, 5 DePaul University Colleges opened 68 courses for UCU Business School and Ukrainian Catholic University students. The variety of courses is wide, such as Business Innovation and design, storytelling, analytics, leadership, accounting, and so much more. The number of places was limited, and the English proficiency requirement was at least B2 level. Now, UCU Business School students are actively participating in DePaul University's online classes. 
More news about international opportunities for our participants from the UCU Business School coming up soon. Get a unique experience of studying in Ukraine and our partners abroad at the same time!