Hôtel The Westin in Paris hosted first charity event and silent auction to support the Ukrainian Catholic University. The benefactors donated over 120 thousand Euros, which covered 15 newly-founded scholarships.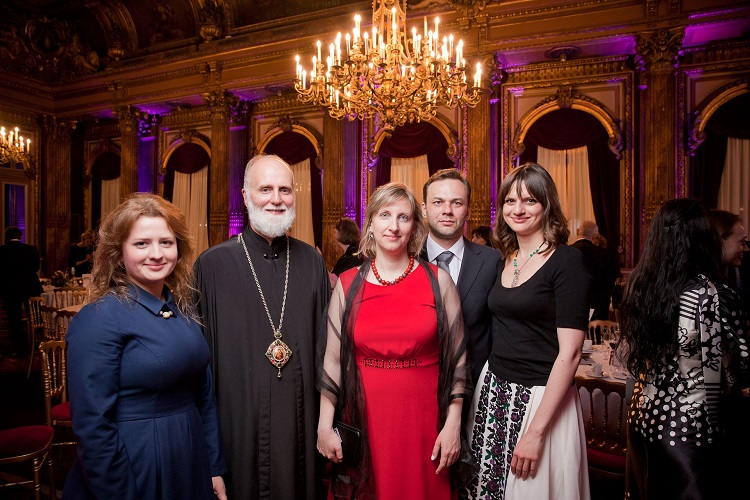 It was the first opportunity for the French people to support the University and its students, and also to find out more about political and cultural developments in Ukraine. The auctioned items included works by Mariia Styranka, Anna Kanter, Bohdan Soroka, Oleh Denysenko, Yevhen Ravskyi, Albina Yaloza, a shirt designed by Oksana Karavanska, a necklace designed by Roksoliana Shymchuk, and icons from Radruzh icon-painting school.
"We are grateful for supporting the students of Ukrainian Catholic University who represent a new generation for a renewed Ukraine, and who, at the same time, are destined to fight for the consolidation of our joint European identity. They are struggling for the dignity of all people, of all the Europeans" said Borys Gudziak, President of the Ukrainian Catholic University, Bishop of the Paris Eparchy of Ukrainian Greek-Catholic Church.
The fund-raiser was attended by members of the UCU Lviv Business School (LvBS) team: Sophia Opatska, the Dean, Roksoliana Voronovska, Business Development Director, and Olha Dolia, Director of Managerial Development Programs, and also by the participants of Adrian Slywotzky's first authorial program "Business Design T&T: Today and Tomorrow".