The Ukrainian Catholic University has signed a Memorandum of Understanding for collaboration with the POLIMI Graduate School of Management (earlier MIP Politecnico di Milano). Within this cooperation, students of UCU Business School, in particular, MSc in Technology Management program participants will get a chance to complete two elective courses on Circular Economy and Global Supply Chain Management.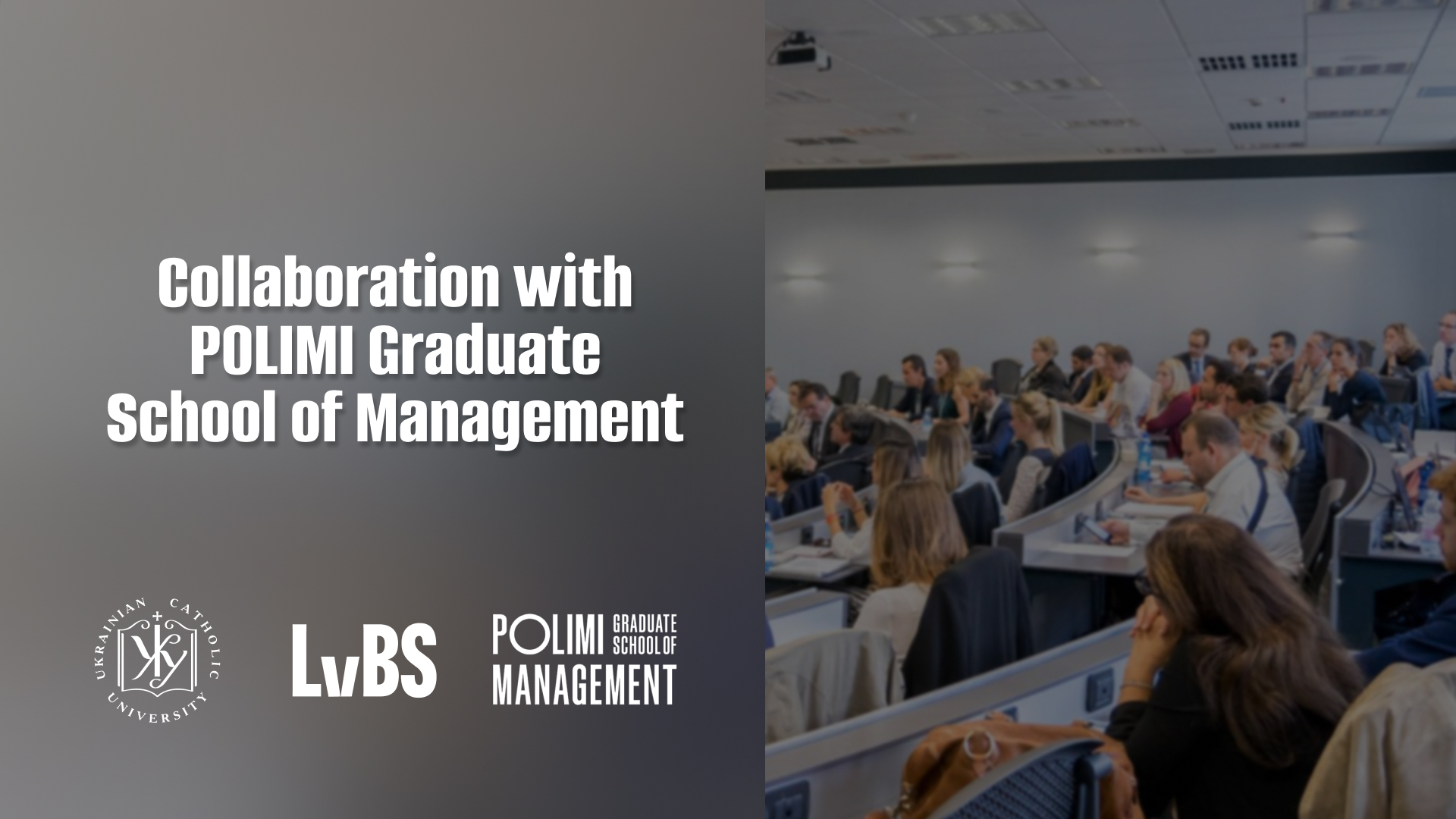 The main points of the partnership:
Exchange of information, scientific and educational materials, and publications in the areas of common interest for both Parties.

Organization of joint research, scientific and didactic projects (conferences, symposia, seminars, etc.).

Development and implementation of joint international exchange programs and study visits in order to improve the competencies and skills of students, graduate students, teaching and administrative staff of both Parties.

Benchmarking, cultural tours, immersion programs, and other educational activities to which both Parties agree.

Development and implementation of joint academic and research programs with the goal to improve higher education.

Coordination of collaborative research programs and presentation of its results.
POLIMI Graduate School of Management is the  Business School of the Politecnico di Milano, one of the best scientific and technological universities in the world, which, for more than 40 years, has been engaged in providing management training programs for graduates, professionals, companies, institutions and public administrations. Founded in 1979 as a Consortium between the Politecnico di Milano and a number of important Italian institutions and companies, today POLIMI GSoM is a non-for-profit consortium limited company. It holds the «Triple Crown» – namely the three most prestigious international awards for Business Schools, EQUIS, AMBA, and AACSB.