"What does Ukraine need from business? Ukraine needs the OUN-B [OUN – Organization of Ukrainian Nationalists] where 'B' stands for businesspeople. We need an organization of Ukrainian businesspeople that would maintain close contact and create a horizontal network throughout the country and that would hold it together in case of war," said Oksana Zabuzhko, a famous writer and literary figure. She spoke at a meeting within the framework of the Business Credo Discussion Club, a platform for dialogue between business representatives and opinion makers initiated by Lviv Business School of UCU.
The meeting entitled "Culture as a National Narrative. Can a Country without CV Be Successful?" brought together about a hundred entrepreneurs.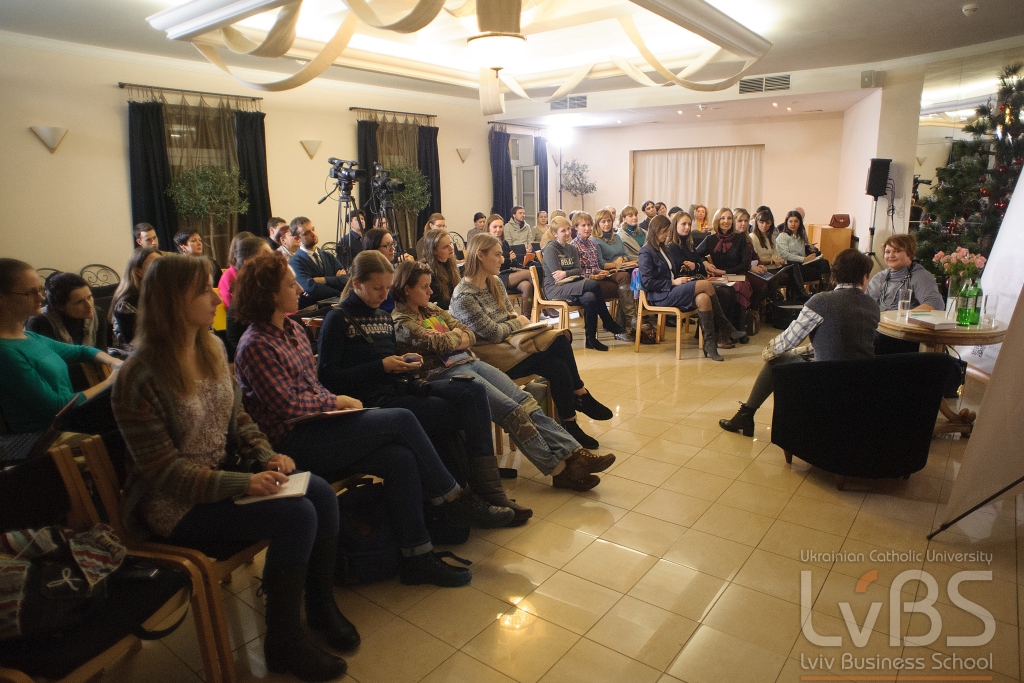 According to Oksana Zabuzhko, there's a glaring information vacuum in Ukraine, "It's a war over whoever sells a more convincing and plausible story to the world, and we haven't even started fighting in that war yet. Ukraine stands no chance of getting into the club of regional leaders without having its own story, nor will it succeed in implementing reforms. The world speaks only with political leaders of those countries that have a story behind them. Ukraine isn't one of them. Over 24 years of our independence, we haven't communicated our story to the West. That's why Putin is winning this war because he has his story. And the worst thing about it is that we don't even realize the need for creating our own story, which would make it impossible for Putin to tell Western leaders, "This is not really a country."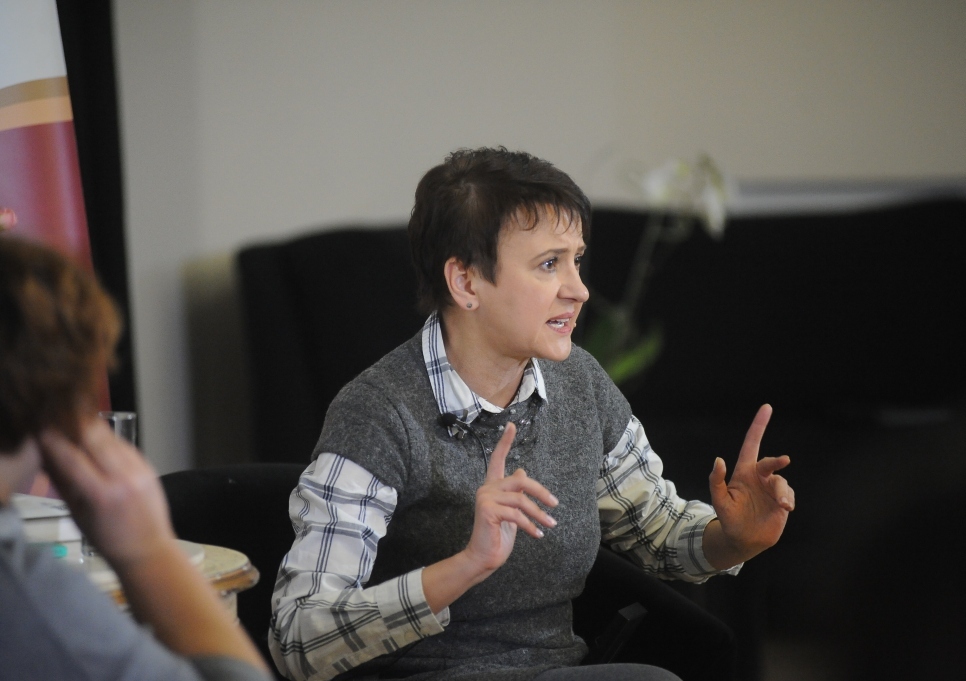 "Will you hire a person without a CV?" asked the writer. She said that some Western representatives who are sympathetic towards Ukraine asked her last year why we hadn't written and published an English-language history of Ukraine (60-80 pages max) that would help foreigners get a better understanding of Ukraine, its background, and the root causes of the conflict with Russia. "The world needs to understand who we are. 'Story' is a narrative, a country's account of its own background. It's a country's story and culture explained in simple, popular terms," specified Oksana Zabuzhko.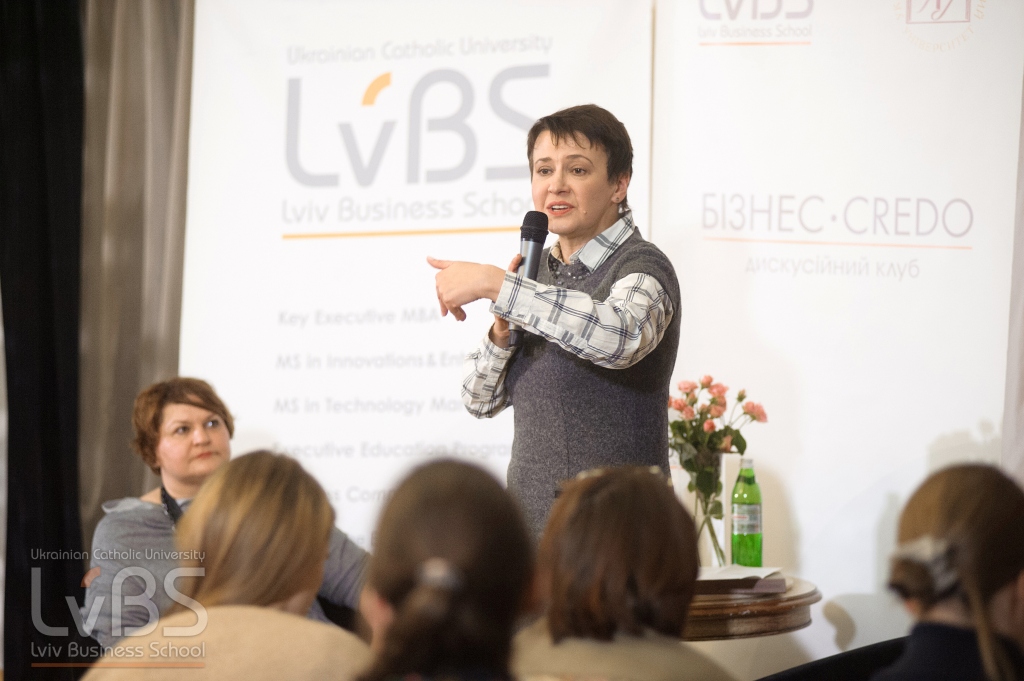 When asked by Oksana Semeniuk who moderated the meeting about Ukraine's major accomplishments over the last couple of years, Oksana Zabuzhko answered, "We have performed a miracle – we have woken up! We've done what Poland and France haven't been able to do yet. They are still where we were back in 2008-2010. They don't understand the format and scale of the existing threats and still see the world in terms of local conflicts. Ukrainians have managed to withstand the hardships and make it out alive with a chance of having a future. Currently we are at war over information, knowledge, and media, over building 'a network of the knowledgeable and conscious'. We must create horizontal information exchange networks."
Click here to watch the video recording of the entire meeting.
Background information
Participation in meetings of the Business Credo Discussion Club is an opportunity for owners and senior managers to communicate in a 'business talk' format with leading thinkers and opinion makers in the Ukrainian and international environment.
Our previous guest speakers include: His Grace Bishop Borys Gudziak, President of the Ukrainian Catholic University; Krzysztof Zanussi, a famous Polish director; Myroslav Marynovych, a Ukrainian human rights activist and publicistt; HisBeatitude LubomyrHusar; YaroslavHrytsak, a well–known researcher and historian; poet and publisher Ivan Malkovich; publicist and literary critic EugeneSverstyuk (1928-2014); social activist and Ukrainian entrepreneur ValeriyPekar. Our partner within the project is Mondelez Ukraine.