The Dean of the Lviv Business School at UCU (LvBS) Sophia Opatska was a guest of the Ukrainian news service, Voice of America. She described what kind of experts Ukraine needs and how a private university functions.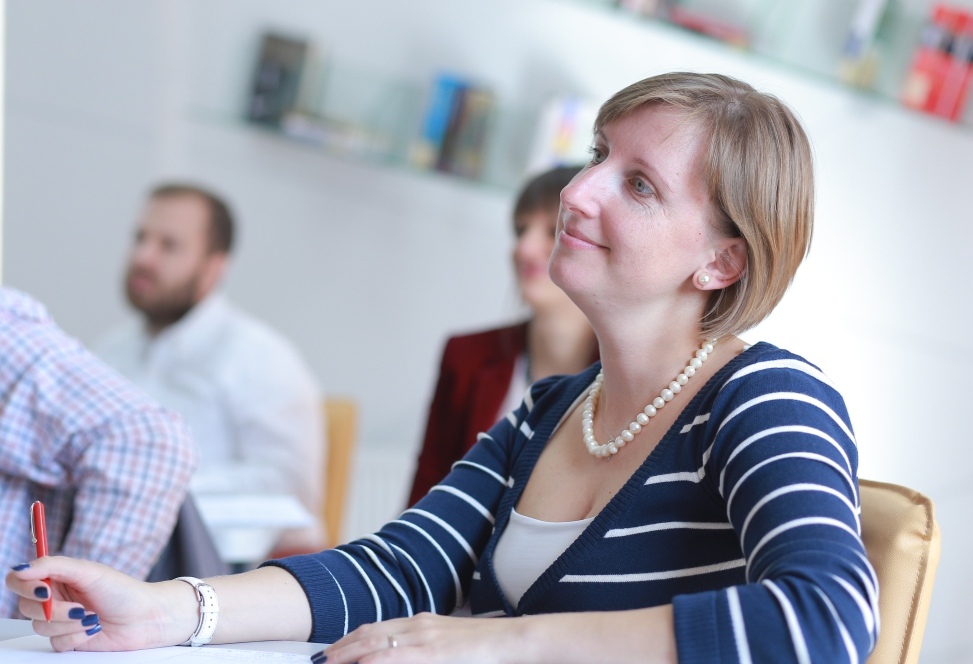 According to Sophia Opatska, at first the Ukrainian Catholic University developed as a humanitarian educational institution, but after the Revolution of Dignity, the university re-examined the needs of the employment market and started to develop new courses. "So, this year we started a Program of Computer Sciences because we believe that this is a very perspective one for Ukraine and there is a constant need of qualified professionals in that field. Also UCU has started a Management Program which educates new authorities for state services and organs of self management. We believe that Ukraine needs professionals who not only have knowledge, but also principles and values."
The LvBS Dean believes that since UCU is not a state institution, it permits it to be more flexible and to quickly react to the market needs: "We watch what kind of experts and what direction the country will need in a year or two, and those are the tendencies which stimulate us to offer specialties. Studying at the university is subsidized, because students pay only 15-20% of the actual value, yet a good education in the whole world is expensive. Therefore we need supporters, who are ready to invest in education. And we find many of such supporters in USA. It is pleasant that the circle of UCU Friends is growing also in Ukraine, who support us. People are beginning to understand the importance of a quality education. I think, that if we invested more in education, maybe there would be less of a need to support the army".
The Lviv Business School Dean also added that the model of work at UCU is very similar on the models of American universities in its management and in many other aspects. This eases the cooperation with international educational institutions, especially with Catholic universities, since there are shared principles, ethical norms, and values: "We care about quality and improve ourselves through it. In Ukraine not all private educational institutions have a good reputation and, therefore their number should decreased. However, if a private educational institution gives students a good education, knowledge, skills, attitudes and possibilities of developing a career, interacts with representatives of the employee market, with the government, and understands what kind of professionals the county needs — such universities should exist and they should be supported," summarized Sophia Opatska.