How to be an effective listener, what body movements and gestures influence our messages and image, how to design a great results-oriented presentation – these are, inter alia, the questions that got answered during Module 2 of the Discovery! Leadership Development Program implemented by LvBS together with the Institute of Leadership and Management (ILM), London, for the first time in Ukraine.
As part of the second module, the participating executives did a course in leadership and communication with Daniel Lewis, Managing Partner at Bright Leadership Ltd., lecturer of the courses "Management Methods and Leadership" and "Business Communications" at LvBS, and a qualified coach.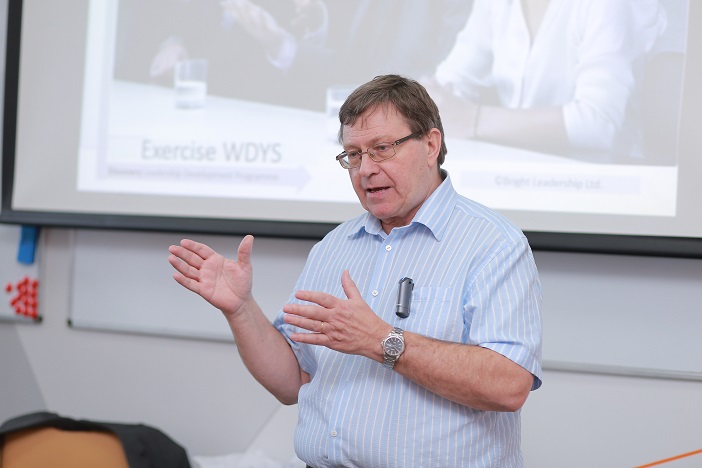 According to Daniel Lewis, communication skills are vital for leaders, "Great leaders are great listeners. Listening isn't hearing – it's understanding. Great listeners give their total focus to the speaker and learn to check their understanding of important issues. We learned about some of the key things to become great listeners. Most important was the motivation/desire to become a better listener, and then to put those key things into practice until they become a set of excellent habits."
It turns out that our body language can both help and hurt our business. Daniel Lewis explained the importance of self-control in movements and gestures, "We looked at nonverbal communication. Research confirms that more than half of the meaning of the messages we give are actually nonverbal – our body language. Our posture, our facial and hand gestures are all communicating how we really feel to others, often without our being aware of it. It is important to be more aware of our body language and ensure we are sending out the right messages. Body language shapes how we are perceived by others and how we feel about ourselves."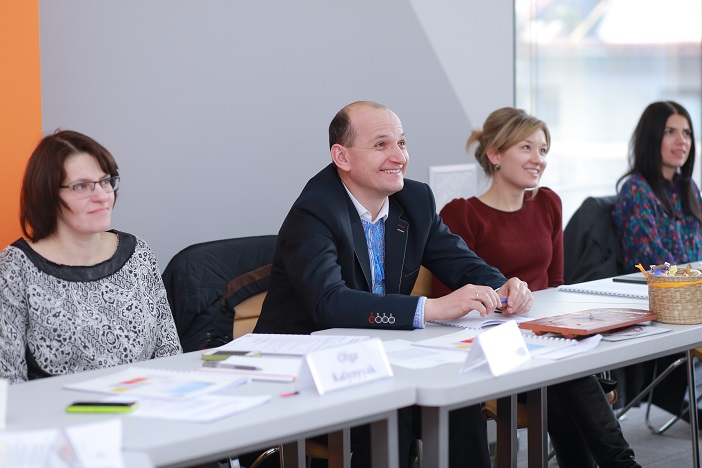 Communication skills and body language control are not the only things that matter in doing business and shaping image. Leadership also requires special presentations skills. "Great leaders need to be able to influence others and a powerful way to do this is when addressing large groups of people. Improving your presentations skills can strongly increase your influence and therefore ability to be a good leader. Presenting really is a learnable skill (nobody was born a top presenter!). We raised self-awareness, provided some tools for change and opportunities to try them out with exercises," said Daniel Lewis.
It is noteworthy that you can join the next module of the Discovery! Program with Daniel Lewis entitled "From Self-Awareness to Self-Leadership" to be held on March 7-8. During the module, the qualified coach will demonstrate some confident behavior techniques, share methods of effective time management, advise on proper delegation of responsibilities, and outline 5 styles of conflict resolution.
Background information: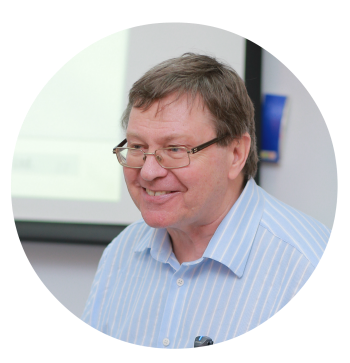 Daniel Lewis has over 30 years of management experience in Blue Chip companies such as Nestlé, General Motors, SABMiller, and Heineken. He assisted companies in the development of management and leadership skills. He is a qualified coach (Henley Management College), and fully qualified to administer the
He is a qualified coach (Henley Management College), and fully qualified to administer the Myers Briggs (MBTI) and FIRO-B psychometric tools. Daniel is the author of the ©Challenger Leadership Development and Executive Development programmes and is himself a highly experienced facilitator.