The Interview with Nataliya Reshetova, International, Academic Projects and Partnership Manager LvBS for Deustoalumnitime.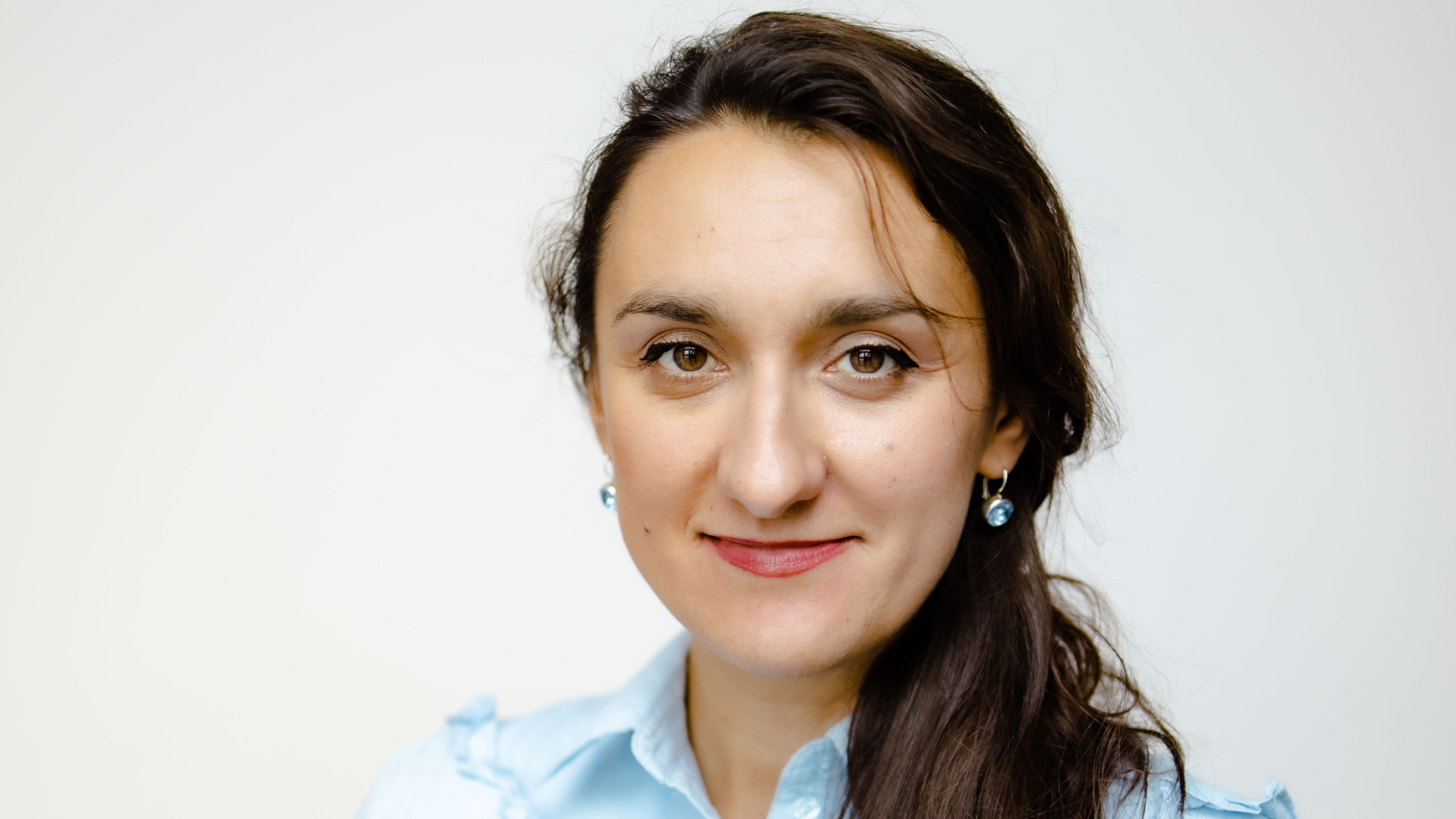 We hope and expect that by the time we publish this interview the senseless, pointless, ruthless and cruel nightmare perpetrated on European soil will be over.
 Thank you for contacting me, yes we all hope that this nightmare will end as soon as possible though we all understand that we are fighting the biggest totalitarian threat in Europe since the WWII – putin regime. Ukraine nowadays is paying the highest price to remain a democratic country and a part of the European community with European values. Ukrainians are all united in standing for our Democracy, for our Freedom, for our Human Rights, and the Right to choose how we want our country to develop. Russian troops are facing the heroic resistance of Ukrainian people who are chasing them away from every village, city, and the town they are trying to occupy. This is a big surprise to russians because no one is greeting them in Ukraine with flowers but vice-versa provoking in Ukrainian people is a great hatred, unacceptance of "rysskiy mir" and strongest resistance to russian invasion in Eastern, Southern, Central, and Northern Ukraine. Ukrainians are pulling off russian tanks with tractors, resisting russian troops. In Mariupol, Melitopol, Energodar, Kharkiv, Kherson, Chernihiv, and Sumy people protest against russian occupation facing a deadly threat of being killed. Mayors of Ukrainian towns reject Russia's proposals to surrender (Mariupol, Kharkiv, Sumy). 93% of Ukrainian citizens (as of 18 March) are convinced that we will win this defensive war against Russia.  
Your doctoral thesis was on satisfaction with democracy in Ukraine between 2005 and 2011. What would you highlight as the most important changes from 2011 to 2022?
 Tremendous changes. Revolution of Dignity (30th of November – February 2014), the Maidan Revolution. Ukrainians in Euromaidan protests had shown that they are not accepting the transformation of the country not only de facto but de jure into one of Russia's colonies. Ukrainians were standing for their democratic rights and the right to choose in which country they want to live – a democratic one! 
 Ukrainians have chosen integration with the EU and European values – respect for human dignity, freedom, democracy, equality, the rule of law, and respect for human rights. Thus, Ukrainians have executed their civil position and declared which way they want their country to develop – EU integration and NATO members. According to the recent polls, held on 1 March 2022, 86% of Ukrainian citizens support joining the EU, and 76% support accession to NATO.
 Ukrainians overthrew the russian puppet marionette – president Victor Yanukovitch and his government in response to his sudden decision not to sign a political association and free trade agreement with the European Union (EU), instead choosing closer ties to russia and the Eurasian Economic Union. This was a clear appeal to the world that people of Ukraine don't want to be the russian vassals and live under a totalitarian regime. 
Today, the whole of Ukraine is fighting with Putin, not just the state. Our Ukrainian Armed Forces are doing incredible – stopping the russian troops invasion, until today (the 28 day of war) not a one big city in Ukraine have been conquered by the enemy.  
Since 2014, and particularly since 24/02/2022, your country has been subjected to a warlike harassment, now a war, only comparable to that produced a few years ago by the same army in Bashar al Assad's Syria or Hitler's annexation of Poland in 1939. What do you think have been the main causes of this nonsense in 2022?
 In March 2014, immediately following the Euromaidan protest movement and subsequent Revolution of Dignity, russian militants annexed the Crimean Peninsula from Ukraine. Furthermore, in the Donetsk and Luhansk oblasts of Ukraine, collectively called the Donbas. Armed Russian-backed separatist groups seized government buildings throughout the Donbas, leading to armed conflict with the Ukrainian government forces, known as the Donbass war (6th of April 2014 until now) that today has become a full-scale russian war against Ukraine, shelling all cities in whole Ukraine.
 So, as you can observe and follow that the main cause of annexation (Crimea – 2014), occupation(Donetsk and Luhansk oblasts), and invasion of Ukraine (February 2022) remains the same – they (russian putin regime) do not want Ukraine to become a really strong, powerful, democratic state on their borders as a Ukraine is a bright contrast to russia – totalitarian regime country with no democratic rights, no right to any protest or disagreement with the russian authority, and constant worshiping and absolute submission and obedience to their tzar/president. Putin's regime is the reincarnation of Stalin. Check what they are doing in Mariupol with people – (this is genocide of Ukrainians (!). They cancel all humanitarian corridors, bombard children. Putin's atrocity actions on killing civilians in Ukraine amounts to 2361 victims, where 925 – killed among them 117 children killed in Ukraine by russian troops, shelling, and bombs). Notice according to the recent poll that around 70% (!!) of russians support russian war in Ukraine! 
There is no legitimate cause of war against Ukraine. The war was unprovoked from the Ukraine side. It is only the totalitarian ambitions of putin to restore the soviet union and expand his power on our territory, as without Kyiv Putin's imperial vision for Russia cannot be realized. We presume that if russian troops will not be stopped in Ukraine. His next goal will be to revive the USSR and get NATO out of Eastern Europe. Putin will not stop at the Polish border.
  What initiatives are being developed by the Ukrainian Catholic University to address this situation from a university perspective?
 We have a number of initiatives on the Campus to keep the morale: we have very clear rules for people who are living with us as refugees. They have to get engaged in volunteering and social work and have meetings with our community. We are in communication with our students who left the country. We have a number of prayers that happen in our Church, which are also online and people can join. Faculty created psychologically advisory, anyone can approach.
Our law students are getting all the evidence that they will be providing to Gaaga to the International Court and they are doing a lot of work in that sense. Our historians are collecting a lot of stories to keep this in history. Students are writing appeals to international companies to stop work in and with Russia.
 UCU Student initiatives operating on campus https://warinua.ucu.edu.ua/ucu-student-projects/
UCU Humanitarian Center – a group of students who organize the collection of humanitarian aid for the military forces

Baking for the military forces -a group of students that bake for the military forces of Ukraine

Patrol – a group of students who patrol streets for the protection of the citizens

Help for the refugees, A group of students who help refugees who come to Lviv. This includes providing a space to stay, all needed supplies, psychological assistance to parents and children, and much more.

Weaving of military nets, A group of students who weave and send military nets for our soldiers.

Shelters support, A group of students who try to provide bomb shelters with everything needed for a comfortable stay.

Letters for the military forces, A group of students who organize the process of writing and sending letters for our military forces.
 How could the alumni of the University of Deusto collaborate with your people at this time?
Support Ukraine* with weapons, protective equipment, ammunition, fuel, and whatever else necessary to counter the biggest army in the continent;

Details

De-putinization of the world: end Putin's influence in politics, diplomacy, business, sports, culture, research & other spheres;

Appeal to global academic and research community on de-putinization of academia. For many years the scholars from Russia have benefited from various international research and internship grant programs provided by the Western democracies. Sadly, «return on investment» was used to strengthen and solidify Putin's anti-democratic regime. Consummation of financial means without appropriation of the civic values and virtues is a manifestly unambiguous sign of the Russian academic community's complicity with the regime. The Russian rector council supported the war against Ukraine, collecting hundreds of signatures.

Encourage private business to divest from Russian assets and currency;UCU Business School, launched platform Do Business with Ukrainians Link: 

https://lvbs.top/mrh

Deliver the truth on Russia's war in Europe; Ban of all Russian channels of propaganda broadcasting fakes on Russia's war on Ukraine; 
 Ukrainian Catholic University, UCU's operation is now fully devoted to defending our country and supporting people affected by the war. You can donate on https://warinua.ucu.edu.ua/donate/
 *The National Bank of Ukraine has decided to open a special fundraising account to support the Armed Forces of Ukraine https://bank.gov.ua/en/news/all/natsionalniy-bank-vidkriv-spetsrahunok-dlya-zboru-koshtiv-na-potrebi-armiyi?fbclid=IwAR3jNvvJF_AnD0Hi8sb22LGbFdjqIcCyInFp9PFmTgEJhQ6Ahr6z6PiP1o8 The account accepts multiple currencies, you can transfer funds in international currencies (USD, Euro, Pounds) as well as in Ukrainian currency.