Lviv Business School of UCU received the international accreditation CEEMAN IQA
Merit rating CEEMAN IQA (International Quality Accreditation) certifies the international recognition that the accredited institution not only provides business education and conducts researches adhering to the highest international quality standards, but also meets the needs of the customers and contributes to the environment development where it works. This assessment shows in particular a desire for the continuous improvement and innovation, as well as the high level of the corporate leadership and responsibility.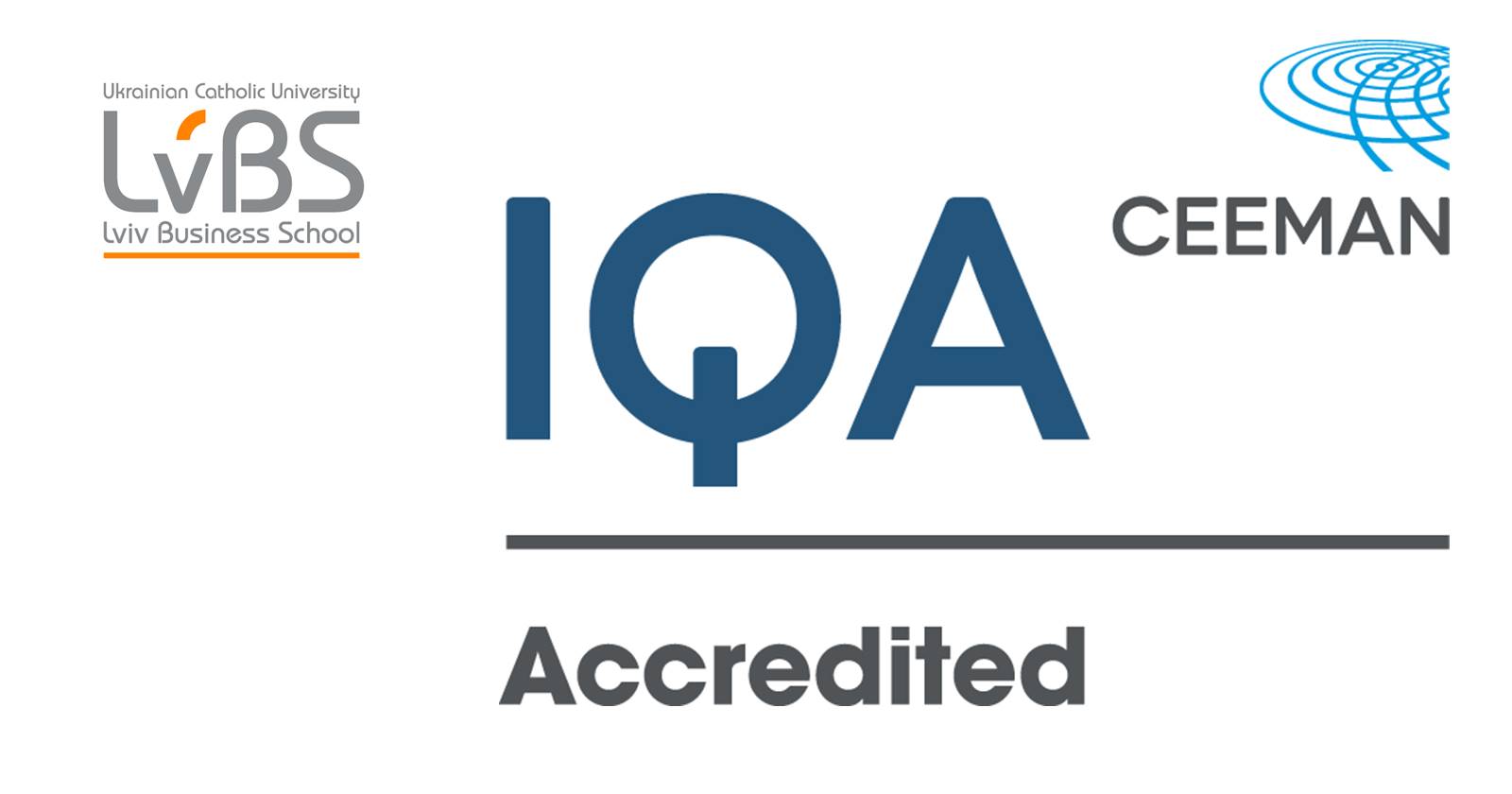 "Based on the self-assessment report and site visit to the school in July 2016, it was recognized that Lviv Business School is very active in building necessary competencies for leaders in different sectors by delivering excellence in teaching with relevant content. Executive management education and Master study programs in management are focused on competencies required by leaders and managers to promote sustainable business development in the city/region/country. Both types of programs are delivered in Ukrainian and English languages, by local and international faculty and guest lecturers, thus reflecting its international nature.
From its establishment in 2008, Lviv Business School has become a venue for policy discussions and the organization of debates with the civil society. Consequently, high reputation has been gained in the market with a strong influence on regional level. The school is also active not only in cooperating with companies, but also with the governmental sector and non-governmental organizations (mostly through partnership with the School of Public Management and the Institute of Leadership and Management at the Ukrainian Catholic University). The school cherishes European values and approaches that develop open and responsible business communities and pays attention to developing the understanding and appreciation of ethics and social responsibility. With regard to research, the school demonstrates internationally recognized applied research results for which it has to be praised.
Based on these findings, CEEMAN Accreditation Committee on 5 September 2016 awarded the Lviv Business School the International Quality Accreditation." - mentioned on the official site of CEEMAN.
Sophia Opatska, Founding Dean of Lviv Business School, says: "CEEMAN IQA accreditation is not only acknowledgement of excellence and relevance for the business school, it is an extremely valuable process in how business schools can become better as an organization. Our whole team took this as an opportunity to rethink how we can bring higher value for our participants, Alumni, business community in region and whole country. We appreciate the contribution and input we have received from CEEMAN IQA Peer Review Team and CEEMAN IQA Accreditation Committee for our future development as highly regarded institution".
The award ceremony will take place during 24th CEEMAN Annual Conference on September 28-30 in Tallinn.
Lviv Business School of UCU thanks to the participants, graduates, teachers, members of Supervisory and Advisory Board, management of Ukrainian Catholic University and to the partners of LvBS taking an active part in the process of accreditation.
For the team of Lviv Business School of UCU this is a great incentive for the new achievements!