E-Governance: Everything that exists on paper should be available via the Internet
On February 10, Jaanika Merilo, an advisor to Minister for Economic Development and Trade of Ukraine Aivaras Abromavicius, met with participants and graduates of Good Governance, a program for an innovative approach to governance, at Lviv Business School.
Jaanika shared the Estonian experience of e-governance implementation since she herself comes from Estonia. The economic advisor highlighted the critical success factors in e-governance implementation:
- The government should support its developers
- The government should minimize its unnecessary interference
- The government should stimulate services and customer care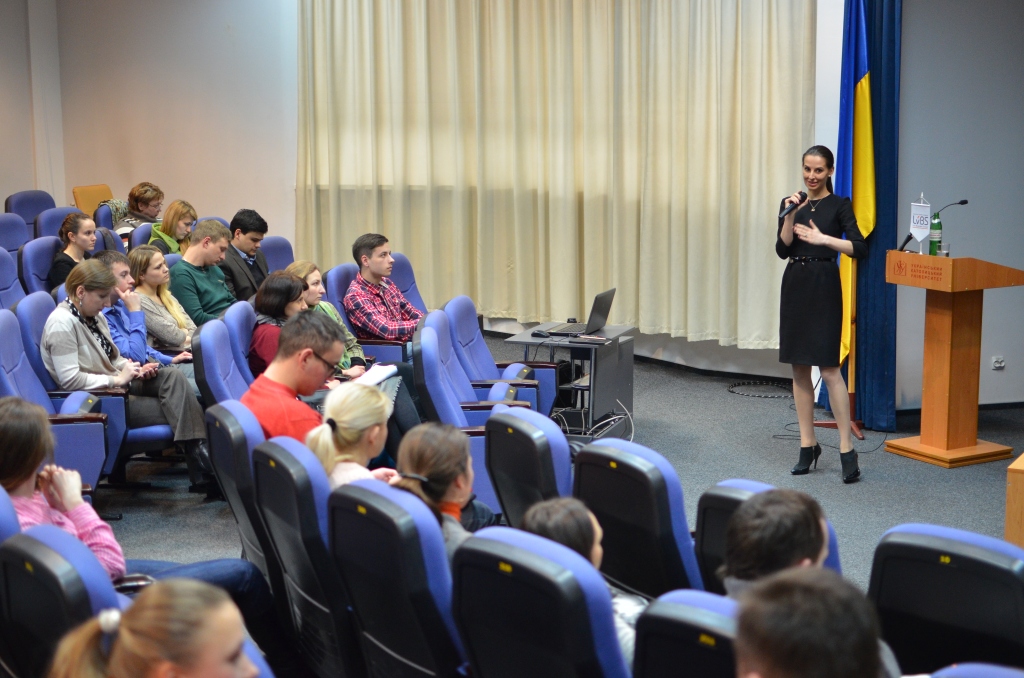 Jaanika mentioned the following information society indicators that already exist in Estonia:
- 100% of schools and government organizations are ICT equipped;
- 97% of businesses use computers;
- 76% of families have computers and Internet access at home;
- Entire country is covered with a broadband connection, 3G and 4G networks are available;
- 1,007 public WiFi areas;
- Internet access is deemed a social right;
- 99.8% of bank transfers are performed electronically;
- 95% of income tax declarations are made via the e-Tax Board;
- 31.4% of votes during the 2014 elections were cast over the Internet;
- 66% of the population participated in the census via the Internet.
When asked whether it is reasonable to compare the scales of Ukraine and Estonia from the viewpoint of effective e-governance implementation, Jaanika answered, "The size of a country does not matter for creating an e-development strategy. It's hard to say how much time Ukraine might need to implement e-governance. It all depends on political will at all levels, which is currently missing," summarized the economic advisor.