Can Lviv Become the First Ukrainian Startup City?
Illya Keningstein, a famous entrepreneur from Israel, visited Lviv Business School to talk about Israel – the startup nation that developed its IT industry in times of war and share potential scenarios for building up innovative business architecture in Ukraine. Here are some key statements from his master class "Tel Aviv – Startup City".
1. Lviv stands an excellent chance of becoming a capital of startups and creative entrepreneurship in Ukraine, but the city should get rid of its provincialism complex first. The brand of Lviv is number one in Ukraine now. Therefore it makes sense to develop Lviv into a startup city. Mentally it is very similar to Tel Aviv.

2. Everyone should create startups. The threshold of entry into the startup industry is currently very low (which will not last forever). To step on this path, all you need is a desire to do something and no fear of failure.

3. The main secret of the phenomenal success of Israeli startups is that they have no fear of falling. We learn more lessons from failure that success. Experience of failures is the key to any success.

4. The ecosystem is in the hands of young people. We should not expect anything of the government. The latter should just provide basic simple things that will foster the ecosystem development and then step aside. A genuine government should learn to 'give a thump on the head' and make compromises.

5. What matters most in the modern warfare is intelligence, technologies, weapons, and cyber warfare. Ukraine is basically not engaged in cyber warfare now. Cyber warfare should not be about defense only, but also about offence.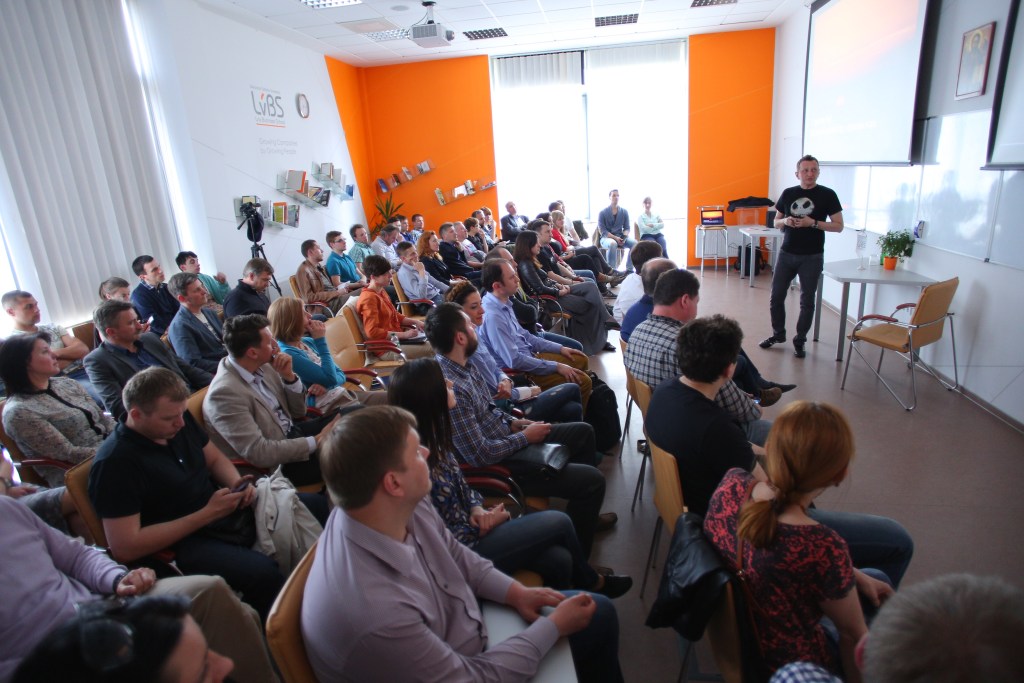 It is noteworthy that Tel Aviv as Israel's business capital is viewed as the second most attractive startup destination after the Silicon Valley. The Israeli high-tech industry is a phenomenon that many countries worldwide study and try to replicate. It's a country with the highest density of technological startups globally, while the number of Israeli companies listed on NASDAQ is bigger that a combined total of companies from entire Europe, Japan, Korea, India, and China.
We highly recommend having a look at the service Mapped in Ukraine
During the master class, LvBS raised funds to support Ukrainian soldiers in the armed conflict zone. We would like to thank the speaker and all the participants who contributed to this good cause. Together we will win!