LvBS is carefully taking steps to leave online behind: frank speech of the LvBS Club members with the co-founders and co-owners of the Holding of Emotions "!FEST" Andriy Khudo and Yurko Nazaruk took place up to time and was particularly intimate.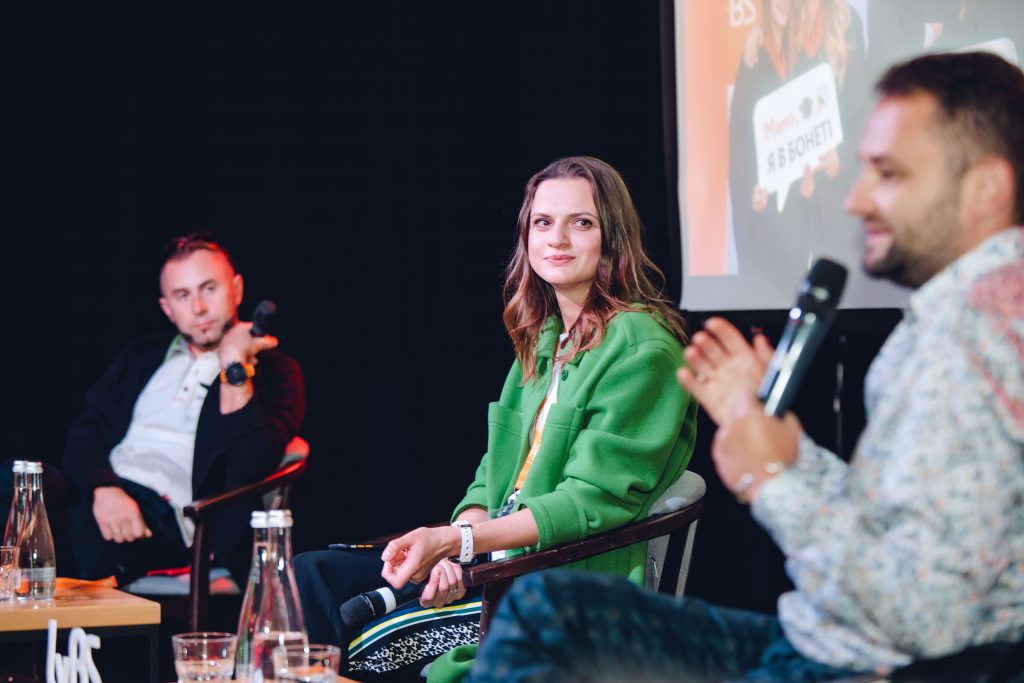 Communication with the audience, spot-on questions from the moderator of the event, CEO of LvBS
Consulting Roksoliana Voronovs'ka – and a few hours just flew by.
Andriy Khudo and Yurko Nazaruk shared their success stories and failed cases. They have already stored
a lot of them during the lockdown. However, both entrepreneurs are convinced that today we need to
live as if tomorrow may never come, which means burning with enthusiasm and doing your job to the
fullest extent.
The three lessons of the pandemic from Yurko Nazaruk are- the importance of the loved ones, to enjoy
the present, to collect happiness.
Three lessons of the pandemic from Andriy Khudo – adaptability, flexibility, driving every day using 5th
gear.
"Today, we know for sure that it was honest communication with our employees that helped us hold up
well during the lockdown. It was difficult to perceive, and at some point, we realized that we don't stop
our business functioning, but we won't earn as much as before yet. Definitely, life is going on and it's not
all so bad, but it is worth remembering that during the pandemic of human resources (HR) R can be
deleted, only humans are left," – said Yurko Nazaruk.
"The most difficult month for our holding company in the history of its existence was April 2020. How
did we survive? Sincere communication with employees and team building. We never forgot about that,
even during the quarantine. The crisis is definitely another opportunity. Thanks to the pandemic we
moved beyond the indoor space and decided to use our entire territory on Staroznesenska Street. This is
how the FEST weekend format was born," Andriy Khudo shared.
LvBS Club meetings are a good tradition that brings together hundreds of like-minded people and serves
as a platform for sharing small and medium-sized business experiences, generating new ideas and
creating new opportunities in order to become stronger and make our country stronger.