On 20th of December, 2018,  Lviv Business School of UCU (LvBS) invites you to a unique event for the Ukrainian business environment – a meeting with Olena Grubb, a Master of Arts in Art-Business at Sotheby's Institute of Art, «Art Business: How It Works. Kyiv»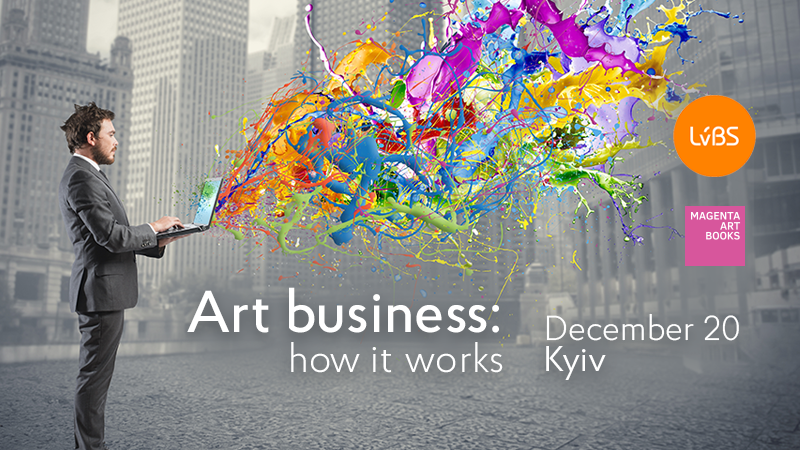 Apart from traditional assets (shares, bonds, currency), alternative ones are gaining more and more popularity nowadays. These are pieces of art, collection wines, jewelry, etc.  The investment capacity of these assets worldwide makes up to 1 billion USD yearly. Although it is  not a popular way for asset accumulation in Ukraine so far, collectors realize that art is not only means of self-expression, but also a business that can be a source of tremendous financial gain.
Is Ukrainian market ready enough to start developing in the direction of art-business? What is wealth-management and why is it worth investing not only in real estate? These and other questions are to be discussed by Olena Grubb, Master of Arts in Art-Business at Sotheby's Institute of Art, Master of International Law of Edinburgh University with more than 15 years of experience in business and law in international companies, a co-founder of «Magenta Art Books» publishing.
All information at the lecture is going to be confirmed by graphs, numbers, case-studies. Like any other type of business, art business has a vivid profit analyses and investment capacities and we invite you to learn more about it.
When: 20.12.2018, registration starts at 19:00
Where: Kyiv Center of UCU, 10A Ivana Mazepy str., Kyiv
Tickets: 400 UAH
*Information: founded by Sotheby's Auction House in 1969, Sotheby's Institute of Art is the leader in art business education and object-based learning. Having university campuses in cultural capitals like London, New York, and Los Angeles, the institute offers master's programs in the area of Arts, that has become more in demand now than ever before. Modern world of arts is constantly looking for people with deep understanding, educated in Arts and having business way of perception this area, those who would have art and trade ideas interwoven.