What are Mittelstand companies in Germany, why are they less vulnerable to economic crises and how Ukrainian entrepreneurs can use German experience? The Center for Family Business of Lviv Busines School of UCU (LvBS) invites you to the discussion «Mittelstand Philosophy: Innovation, Quality and Values ​​for Family Companies in Ukraine», to be held on April 16, 2019 in Kyiv.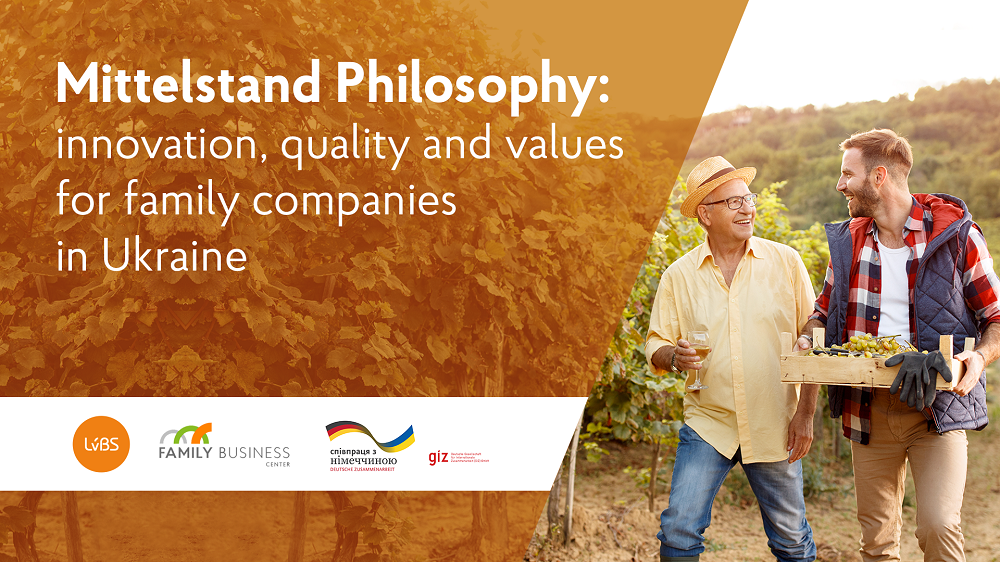 The companies Mittelstand – the German so-called small and medium-sized enterprises – form the basis of the German economy. It is about about 3 million companies that create jobs for almost 60% of Germans and give more than 50% of the country's profits. However, it's not just about numbers, because Mittelstand is, above all, a family business focused at the same time on preserving traditions, continuous improvement, quality, technology and innovation. Many German companies remain successful for generations, even for centuries. But is it possible to transfer this phenomenon into Ukraine? What should be the regulatory policy of the state? What should Ukrainian business owners take care of? Will family companies in Ukraine, which are successful today, be able to stay the same in the next generations?
We invite you to discuss this with the leading Ukrainian and international experts. Among the participants in the discussion are:
– Bernard Fabian (EDHEC Business School, France)
– Niclas Rüffer (GIZ, Germany – Ukraine),
– Mikhailo Vynnytsky (LvBS, Ukraine)
– representatives of the Ministry of Economic Development and Trade of Ukraine, owners of successful family companies.
For whom? For owners, heirs, top managers of family companies, experts in the field of economics, economic policy.
Time: Tuesday, April 16, from 18:30 to 20:30
Venue: Conference hall of Business Center «ASTARTA», Kyiv, 58 Yaroslavska str., first floor.
Free entrance on pre-registration:
Contact person: Solomiya Savruk, ssavruk@lvbs.com.ua +38(050)2891210