On September 14, Lviv Business School of UCU (LvBS) and participants of MSc in Innovations and Entrepreneurship master's program of LvBS are inviting you to an open panel discussion on the theme «Global Economic Outlook and Fintech perspectives» within a presentation of Investment Lab, a new project of LvBS.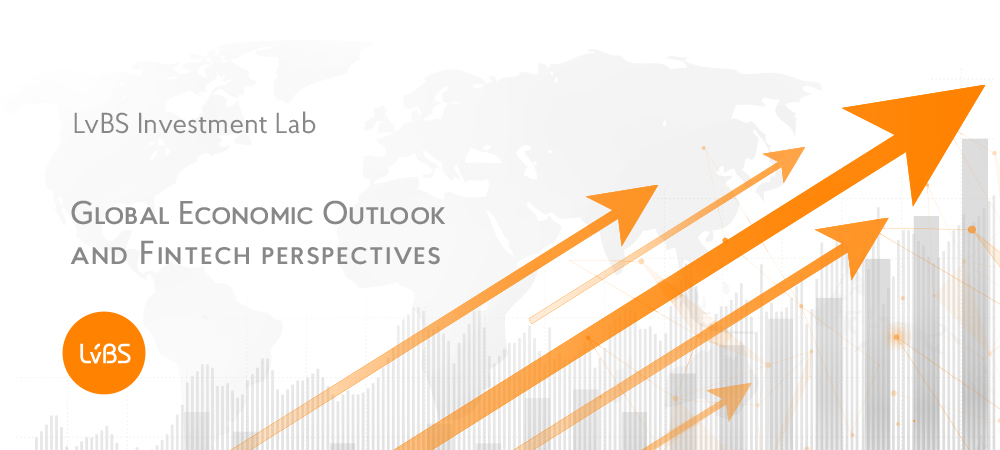 During the panel discussion by LvBS Investment Lab, there will be an analysis of economic situation in the world and in the capital markets — trends, challenges, perspectives. The second part of the discussion will be about the Fintech sphere and reaction of the global financial institutions to these challenges. The participants of the discussion will be able to put their questions to the speakers within the Q&A block, and also, to communicate during the networking session.
Speakers — the professionals in the sphere of investments with many years of experience at the leading financial institutions of the USA and Canada and expertise in the analysis of the global economic trends, obligations and credit/investment risks:
– Olesia Zhovtanetska, CFA, CA, CPA, studied at the University of South Caroline (USA), after the study she worked at Deloitte company in Atlanta (USA). She has been working at the Sun Life Financial company in Toronto (Canada) since 2004, where she holds the position of Senior Director, Public Fixed Income. The areas of expertise include: credit, market of debt security and fintech. Also, Olesia is a member of supervisory council at Fixed Income Committee, Toronto CFA Society.
– Ali Mozaffari, MBA, studied at McGill University (Canada) and Rotman School of Management of Toronto University (Canada). From 2007 to 2010 he worked as an analyst at Moody's Investors Service company. After that — Director, Financial Institutions Credit Risk and Director, Funding, Group Treasury at Scotiabank. He has been holding a position of Director, Investment Risk at Sun Life Financial in Toronto (Canada) since 2017. The areas of expertise include: credit, capital markets and investments.
Meeting moderator — Andriy Zhovtanetskyi, lecturer of the finance and economic courses at the master's programs of LvBS. The participation is free in case of pre-registration.
When: 14 September, 10:00-11:30
Where: 127 AUD (1 floor), Sheptytsky center, Stryiska Street, 29.
Working language of the discussion — English.
Background information: MSc in Innovations and Entrepreneurship master's program of Lviv Business School of UCU (LvBS) is for the ambitious people who are ready to create and launch their business projects in technological and innovational spheres and strive to extend their knowledges in entrepreneurship sphere, get the understanding of business and innovations. The condition for  program completion is the creation of a new business project «from scratch» or implementation of the new innovational approaches in the company activity or enterprise which already exist. The main principle of the program — focus on the practical aspects which allow the participants to investigate the market and commercialize their own business project.