Globalization, technologies and demographic changes have a perpetual impact on search for new ideas, innovations and approaches to the use of both capital and resources of an organization. The key factor ensuring success of a company is the talent — human capital. Therefore, the understanding of how to find right specialists with right skills at a right time, at right locations and at a right price is highly relevant.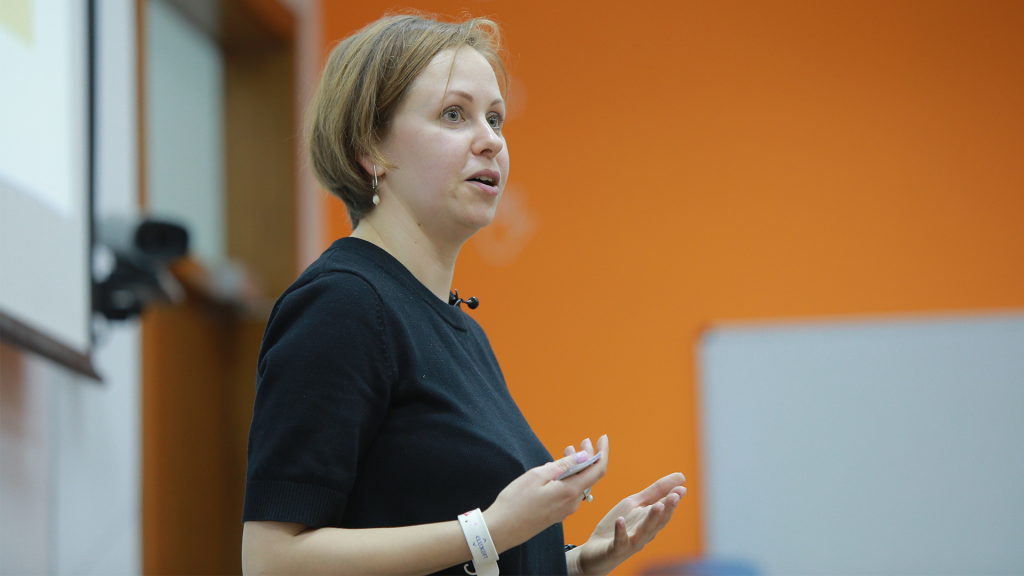 Why now?
The employment market structure changes very rapidly. According to the analytical reports of the World Economic Forum, the following factors will influence the employment market by 2022:
Digitalization, robotics, and automation
Fast mobile internet, artificial intelligence, big data, and cloud technologies are set for the implementation of new technologies. Robotics will influence the industrial area. For example, fixed robots will be more frequently used in automotive and aerospace industries, drones will be used in oil and gas as well as agricultural industries.
Positive outlook for jobs
By 2022, the number of new professions will increase from 16 % to 27 % of the total quantity of employees of big companies around the globe. In quantitative terms, it means that approximately 75 million of current workplaces will be overtaken by machines, equipment, or technologies, whereas the new tasks will demand new skills resulting in the creation of 133 million workplaces. Popular jobs include: Data Analysts, Data Scientists, AI/Machine Learning Specialists, Digital Transformation Specialists, Innovation Professionals, Human-Machine Interaction Designers.
Inability to adapt to current and future professional demands —among both company employees and authorities — may substantially hinder an effective organization management.
Therefore, an integrated approach towards the development of strategic human resource planning, retraining and advanced training will ensure a positive management of the aforementioned tendencies.
How to proceed with strategic human resource planning?
Understand the organization strategy and evaluate the environment
PESTLE analysis is one to the effective tools for understanding the "full picture" frame, in which organization operates. It aims at the detection of political (P), economic (E), social (S), technological (T), legal (L) and ecological (E) aspects of the environment, which affect the company's business. Each factor shall be evaluated according to the following scale:
potential influence: low, average or high;
timeline: immediate, short-term or long-term;
type: positive or negative;
direction of influence: increase or decrease;
relative importance: high, average or low.
PESTLE analysis gives you a profound understanding of your company, attracts attention to potential dangers and threats and opens up new business opportunities.
Analyze current and potential, quantitative and qualitative personnel structure
First of all, different job functions shall be grouped into the job families, in which specialists in their roles share the similar level of competence, i. e. skills and knowledge. It will help to determine both labor remuneration structure and need in training, to explain both roles and duties.
Evaluate future human resource needs
Human resource planning lies within "finding Right specialists with Right skills, at Right locations, at a Right time and at a Right price". The principle of "rightness" may be applied when combining organization and resource strategies. Companies may adapt this approach by defining strict parameters for each principle. Projections of several possible scenarios shall be created amid the rapid changes and difficulty in forecasting for 2–3 years.
Identify a difference (gap analysis) depending on the future needs
If the demand in specialists is greater than their availability, either involvement or training is needed.
Negative differences are the cases when in some functional groups the supply is greater than the demand; therefore, the company might raise an issue of staff redundancy or redistribution.
Training or retraining may eliminate the gaps caused by the differences in skills and competences, but not in the quantity of employees.
Elaborate the plan of actions to eliminate skills gap, excess or mismatch
Qualitative gap analysis may help the company to determine a successful resource strategy: one shall choose the most critical gaps, determine potential actions and choose the preferred ones.
At this stage David Ulrich, a management guru, offers to choose the strategy that meets the company's needs: "Build" — if the organization's top-priority are training and development; "Buy" — hiring outsource specialists for the respective positions and staff redistribution; "Borrow" — solving the issue by means of contingent work (contractors, freelancers, sole proprietors, gig workers). For example, contingent work is commonly used in IT (33 %), operative business (25 %) and marketing (15 %).
Monitor the progress and assess the effectiveness
The elaborated plan shall be supervised by a team of managers and strengthened by a constant communication between HR business partners and line managers in case of any internal or external changes.
Keep in mind that the process of human resource planning is a perpetual cooperation aimed at the increase in productivity and reduction of organizational risks by covering the demands of Right specialists with Right skills at a Right time, at Right locations and at a Right price.
Oleksandra Alkhimovych,
lecturer of LvBS, HR Certified, CIPD Assistant at the Royal Institute of Personnel Development in London, member of the Harvard Business School curriculum. Oleksandra has held key positions in HR and management for more than 15 years. In 2012 she started her career in "Luxoft" company as a regional manager and today she is a managing director in Ukraine.
*Article from the fourth issue of "Insight Inside" business periodical by #LvBS. Search here for more publications.