Smart City, aunique project in Ukraine, was run in Lviv by Jurij Paraszczak, one of the world's leading urbane xperts. During a press breakfast, the Director Emeritus of IBM Research Smarter Cities from the USA told about the project results and prospects of Ukrainian cities becoming 'smart'.
Within the 5-day project, 45 participants from 11 cities of Ukraine worked in seven Lviv city agencies and together with their leaders analyzed their operations, discovered problems and proposed specific solutions using Big Data analytics.
"Smart City in Lviv is a unique project, one of its kind in the world, as we've managed to assemble people from all over Ukraine, city officials and business representatives to work together," points out Jurij Paraszczak, cofounder of Urban Systems Collaborative in New York. "I was impressed by the motivation and passion of the Ukrainian participants. Their proposals can already be implemented by city agencies. There's a real prospect that Lviv will become a 'smart' city. Open and transparent data can help identify real problems and work out specific solutions."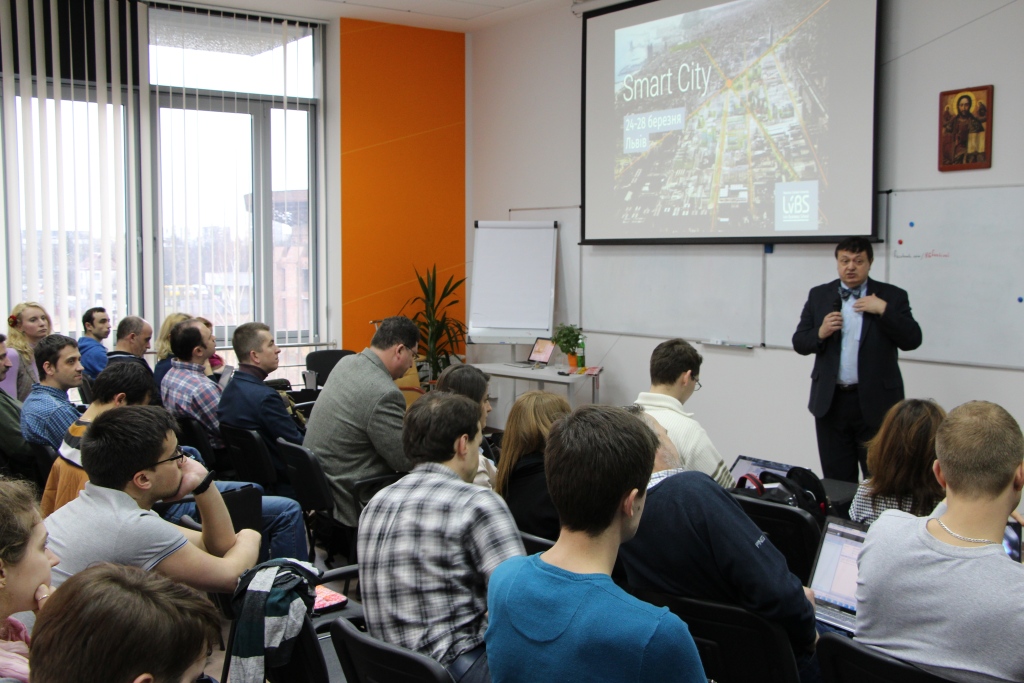 The Smart City project in Lviv was organized by Lviv Business School of the Ukrainian Catholic University in cooperation with Lviv City Council. The project participants worked in the following city agencies: Transportation and Communications Office, Economic Policy Department, Interagency Coordination Office, LME "Lvivvodokanal" (a water utility), Tourism Office, City Institute, Main Department of the Ministry of Interior of Ukraine in Lviv region (police). The results of the work based on a Big Data approach will be presented to the relevant city departments as well as to the City Mayor's administration.
According to Jurij Paraszczak, a 'smart' city is a city that knows how to save its money. It's all about economical water, electricity and gas supply, transportation, construction, tourism, etc. He thinks that Lviv, as well as other cities all over the world, has numerous infrastructural problems. "All these issues are not unique to Lviv. In order to solve them, there should be established better communication between all city agencies and departments. This can be done through systematic data acquisition, analysis and exchange within urban infrastructure. The Smart City approach enables cities to predict their operations, outcomes of their decisions and better understand how their various subsystems interact. If cities apply this approach in a transparent manner, they can reduce their costs by 20% to 50%," said Jurij Paraszczak.
One of the project participants, Oleksandra Sladkova, Deputy Director of the Development Department of Lviv City Council, adds, "All the groups that worked within the project were unanimous in their conclusion that city agencies lack communication. Some problems cannot be settled by individual departments. Therefore, there's a need for effective interagency interaction. Besides, the city should conduct research, ask people what their concerns are and make decisions based on comprehensive data analysis."
Oleh Denys, Vice President of SoftServe company, pointed out after having listened to the final presentations of the SmartCity project results at LvBS, "All the steps offered by the project participants are very good as a starting point. Now it's time for implementation. The city has already been actively implementing some initiatives for many years in cooperation with our company and other businesses or individuals. IT companies can help the city with Big Data analysis and analytics. We are ready to provide resources and volunteers for this purpose because it's our city and our country where we want to live in comfort."
Tymofiy Aleksandronets, Head of the IT Office of Lviv City Council, made the following comments on the Smart City project results, "The challenges identified by the project participants in the various city departments and agencies coincide with the city's vision of its challenges and problems. The project participants have provided us with a list of practical tools that can already be implemented."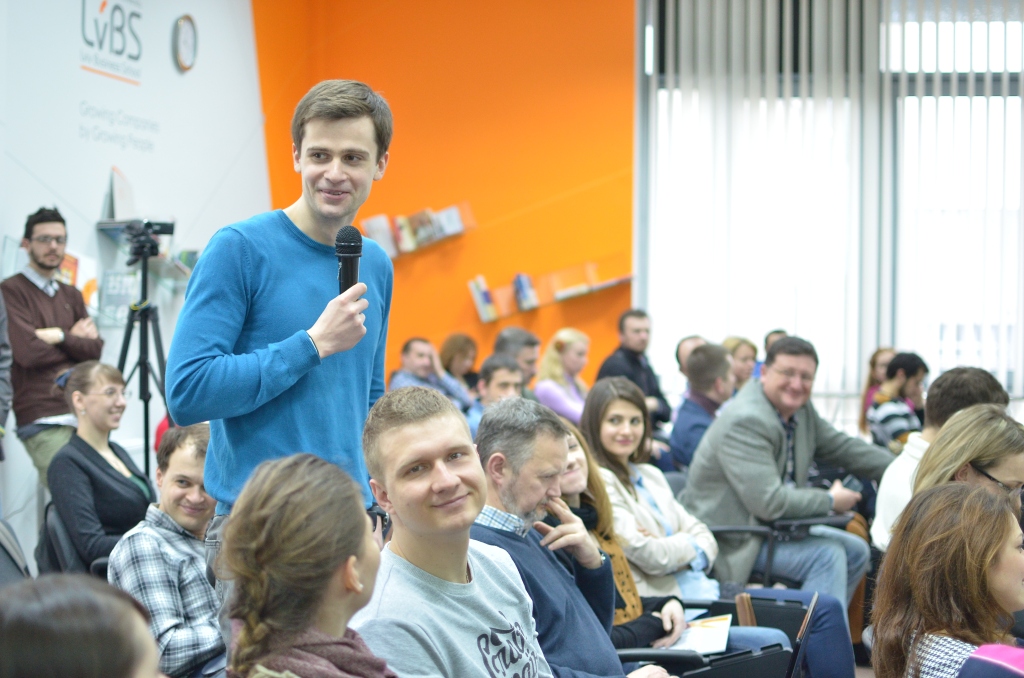 When asked whether he was going to implement the project participants' recommendations in his division, Tymofiy replied, "The group that worked in our department carried out a business analysis of one of the processes related to the implementation of the project "Resident's Personal Account" (an online portal for paying utilities and receiving administrative services). We are going to use this analysis for developing a system of priorities when adding new services to the portal. The future lies with the Big Data approach; the experience of successful countries is proof positive of that. This approach is already applied in some areas of Lviv's operations. For example, recently the city implemented an automated data acquisition system at tourist information centers. Now city leaders can make management decisions based on analytics and statistics resulting from the collected data."
While commenting on the project results, Prof. JurijParaszczak made the following summary, "I've seen a strong desire on the part of the city authorities in Lviv to implement innovative urban management systems. Therefore, I believe that Lviv can become a role model for other cities and start disseminating all these processes throughout Ukraine."
The organizers of the Smart City project hope that it will have its 'to be continued' in other Ukrainian cities. The project manager of LvBS was Vasily Matyashovskyy and coordinator – Michael Dumansky.
LvBS Press Office