Pretty soon, on June 24, the UCU Lviv Business School will hold graduation ceremonies 2017! Almost fifty participants of such Master's programs as Кey Еxecutive МВА, MA in Human Resources and Organization Development, MS in Innovations and Entrepreneurship and MS in Technology Management will be awarded their diplomas of LvBS.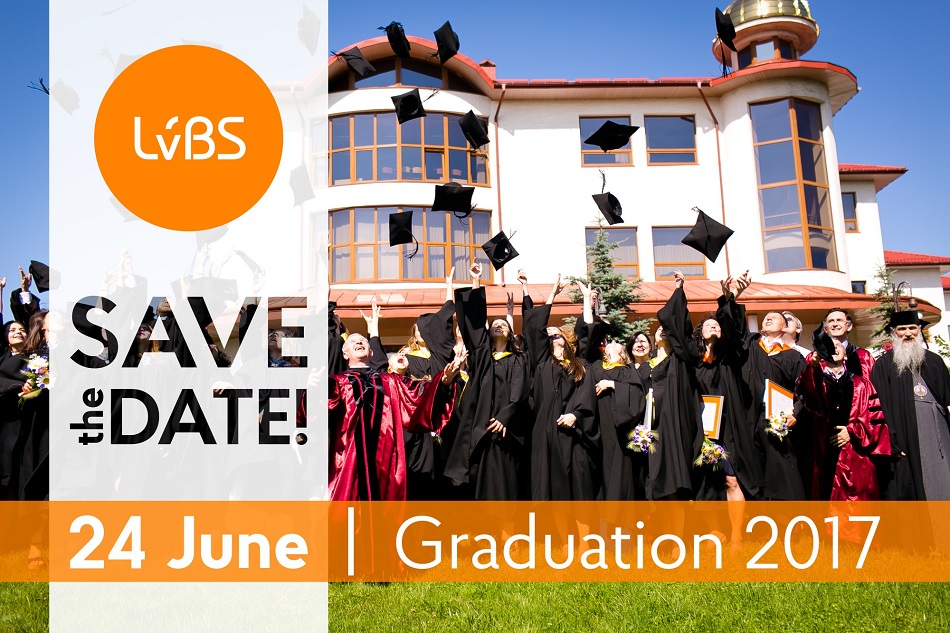 All in all, the last 12 months at the UCU Lviv Business School were extremely tough. We were teaching and studying, helping to grow and at the same time growing ourselves, inspiring others and reaping great inspiration and fresh ideas. The time has come to recap and celebrate our common success!
In the celebrations program we included the collective prayer and the greeting speeches by Fr. Bohdan Prakh, the Rector of the UCU, Borys Gudziak, the President of the UCU, Sophia Opatska, the Founding Dean of LvBS and Vice Rector of the UCU, as well as our honored guest Ivanna Klympush-Tsyntsadze, Vice Prime Minister for the European and Euro-Atlantic integration of Ukraine.
Moreover, traditionally the graduates will have a chance to participate in the turning-of-the-tassel ceremony and even collectively perform Gaudeamus! This celebration promises to be unforgettable and full of surprises, as it proves every year, not only for the graduates, but for lecturers and all the invited guests as well!