Lviv Business School of the Ukrainian Catholic University (UCU) has launched the second part of the Ukrainian-Norwegian innovative education project implemented in partnership with the Norwegian University NTNU and Innoco company with the support of the Norwegian Ministry of Foreign Affairs.
The project "Innovation across Border" includes three workshops in Lviv followed by a 10-day internship in Norway for 30 students of LvBS Master's Level programs (MS in Innovations and Entrepreneurship, MS in Technology Management, MA in Human Resources, Good Governance). They will visit innovation companies, government entities, universities, and municipalities. Each participant will get to pick those companies or governmental organizations that will help them best implement their own projects back at the business school or provide them with the experience that will be of value for their work, for example in civil service.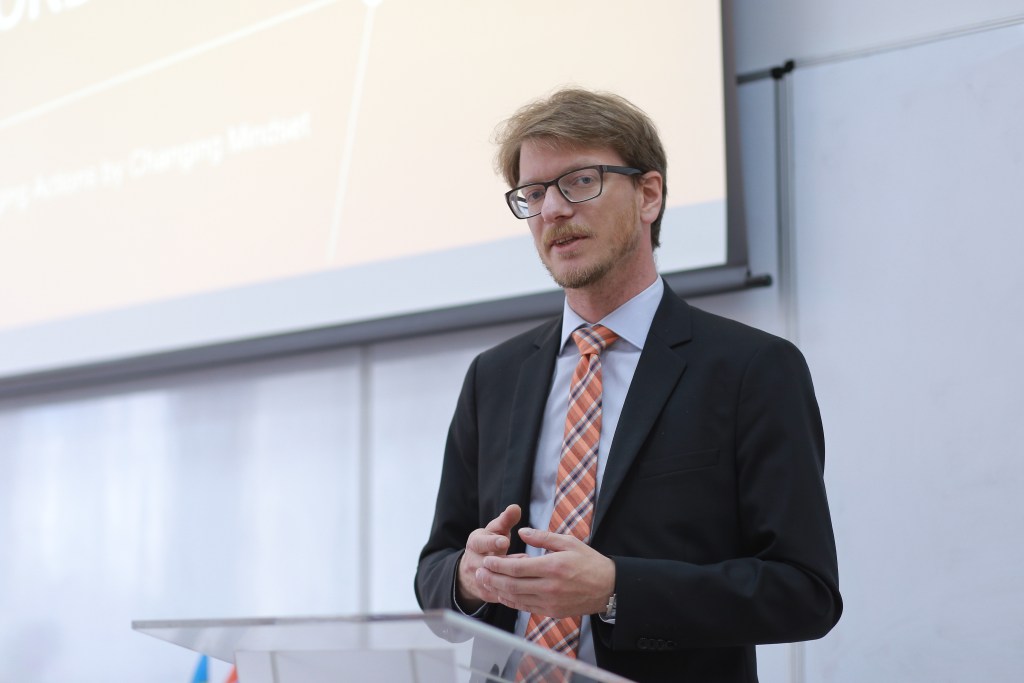 "Today Ukraine is undergoing a period of change. Norway has been supporting Ukraine along the way and will continue doing so in the future," emphasized Sigbjørn Litland, First Secretary at Royal Norwegian Embassy in Ukraine, during the project launching ceremony at LvBS.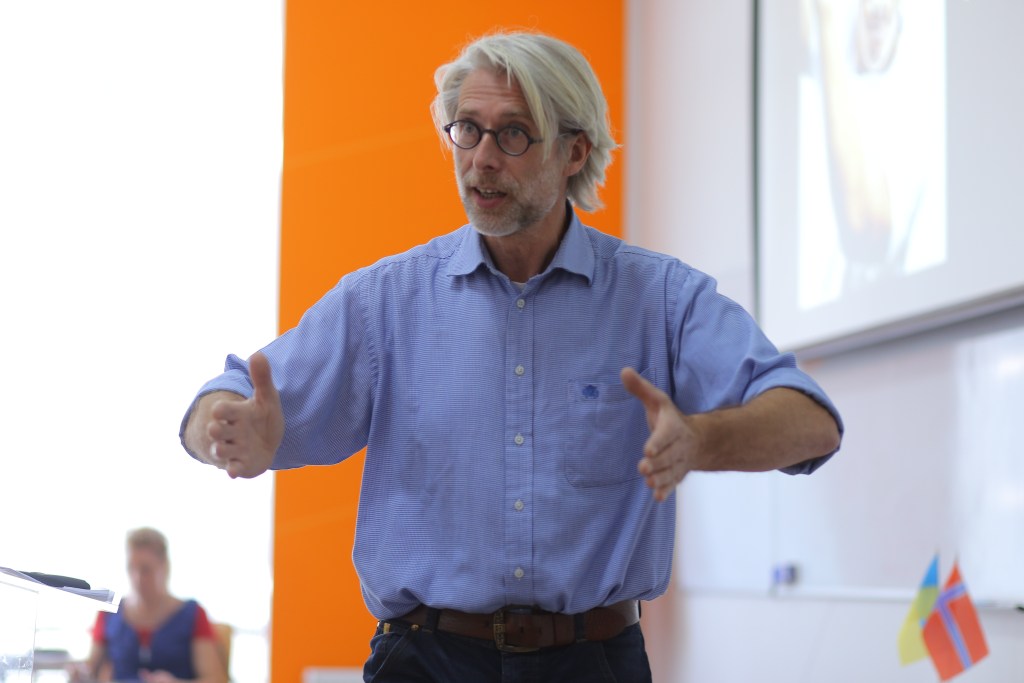 The focus of Day 1 of the first two-day workshop was on Norwegian culture and doing business in this country. "Norway is quite expensive," says NTNU Professor Sjur Dagestad, a cofounder of Innoco. "It's also a peaceful, safe, and clean country with good governance. Norwegians might seem a little reserved at first sight, but in fact we are very friendly. We just need some time to open up. The main feature of Norwegian culture is equality."
Sjur Dagestad also added that Norwegians don't usually work after 4pm. "We work with great concentration and intensity from 8am till 4pm and dedicate the remaining time to private matters. If you are still at work after 4pm in Norway, you are a bad parent," Professor comments with a smile.
On the second day of the workshop, the participants were offered a course "Design Thinking &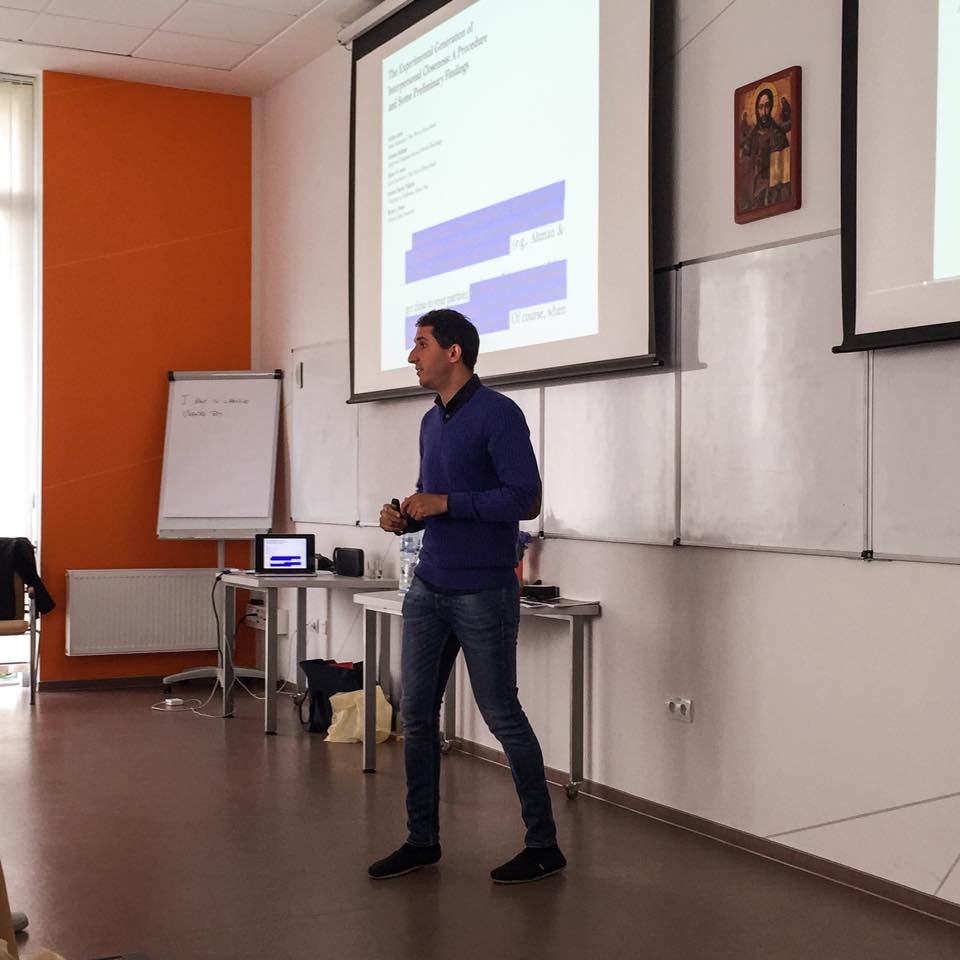 Innovative Approaches to Corporate Citizenship" from Federico Lazano, a cofounder of Callosum. Design thinking is a framework for innovation that uses traditional design tools to help businesses and societies enhance their creativity. One of the primary objectives of design thinkers is to gain a deep understanding of human needs. When asked what it means to be innovative, Federico answers, "You need to be able to empathize with a human experience. If you want to create the best innovations, you must, first and foremost, get to know your client. Secondly, you should learn to do big things by taking small steps. Don't be afraid to fall: it's only through failure that you will know which innovations work and which ones do not."
Federico Lozano has been living in Norway for the last three years and thinks that this country is characterized by effective institutions and a society that works like a well-oiled machine, "I've learned a lot from Norwegians about doing business as well as about effective governance."
The two-day workshop culminated in a discussion with Myroslav Marynovych, a well-known Ukrainian dissident and human rights activist, Vice Rector of the Ukrainian Catholic University. The discussion revolved around lessons that Ukraine and the entire world can draw from the Maidan, how to select the right sources of information, and how each of us can contribute to the process of change in the country. "We need people who despite the fact that they live in an imperfect state will behave according to the values they want to see in their country in the future," believes the UCU Vice Rector. "Not only should we declare these values, but more importantly, practice them. Life circumstances always change. We cannot recreate the spirit and energy of the Maidan now, but whatever was conceived and born on the Maidan must live on. It's our obligation as responsible citizens."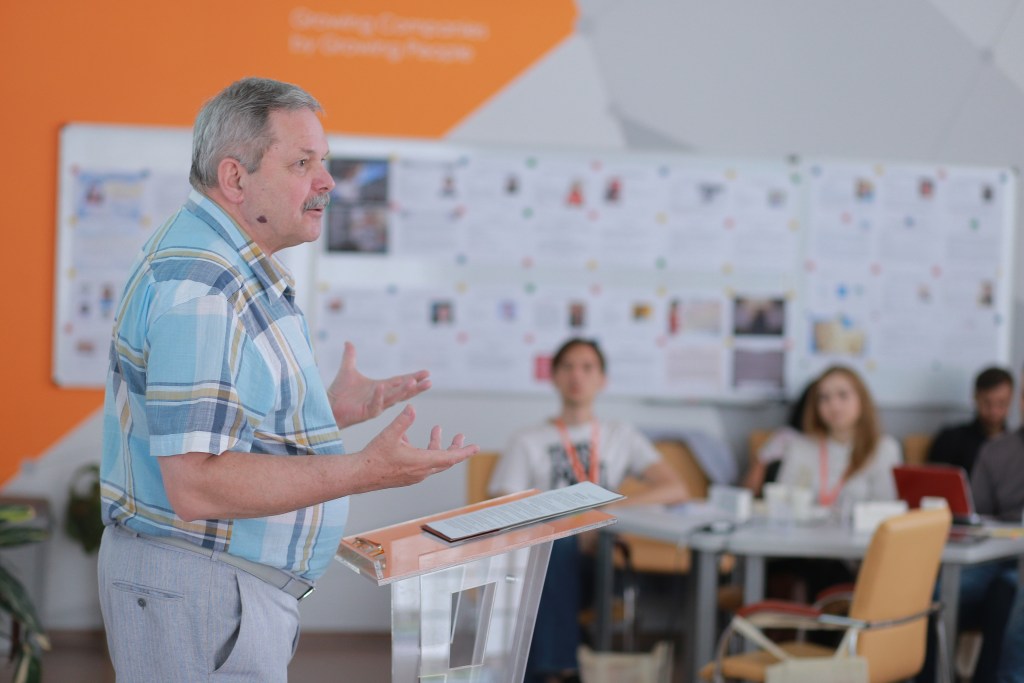 Katinka Kolsaker, senior partner and consultant at Innoco AS, comments on the importance of this project for both countries, "Through the project "Innovation across Border", LvBS students have an opportunity to develop their business, gain new competences and experience as well as create new value for their country and society. We are looking forward to welcoming Ukrainian entrepreneurs in Norway and sharing our experience of creating innovations and shaping a culture of corporate social responsibility."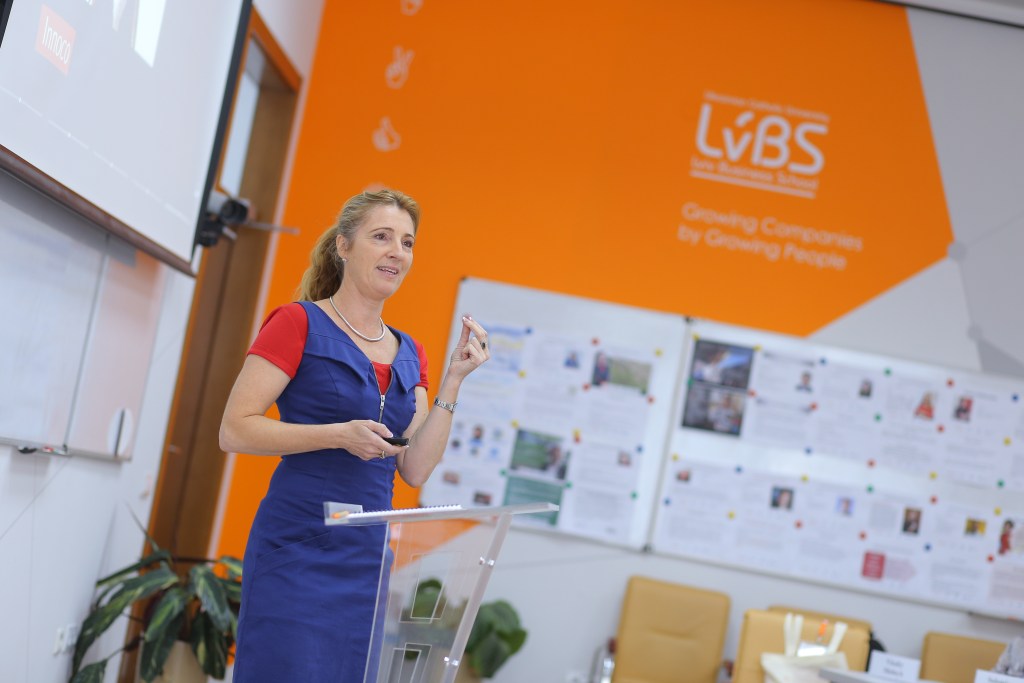 Antonina Lykhoshva, HR Coordinator at ENI Ukraine and a student of MA in Human Resources and Organization Development, explains why the project participants decided to apply for the internship, "From the viewpoint of human resources, Norway is a country oriented towards human well-being. Apart from focusing on profit and turnover growth, business there pays special attention to individual people, their needs and place in the company. In Norway everyone is equal and each voice matters. I think it will be a new experience for many Ukrainian managers. These are the ideas I would like to explore further and then disseminate in Ukraine."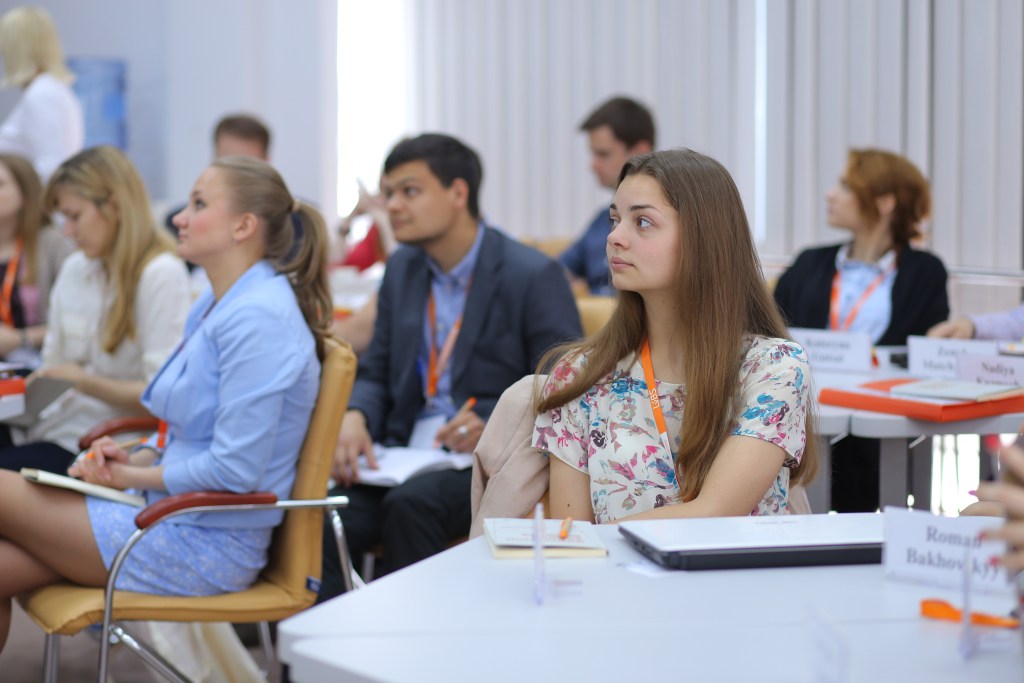 It is noteworthy that the project participants still have two workshops ahead in Ukraine followed by a ten-day internship in Norway in November.