We continue our special project, in which we talk about the corporate programs of Lviv Business School of UCU.
Today we would like to introduce Plarium Ukraine — a mobile and computer games development company that has offices in Kharkiv, Lviv, and Odesa. Over 390 million people play their games, and the company has over 800 specialists officially employed in Ukraine.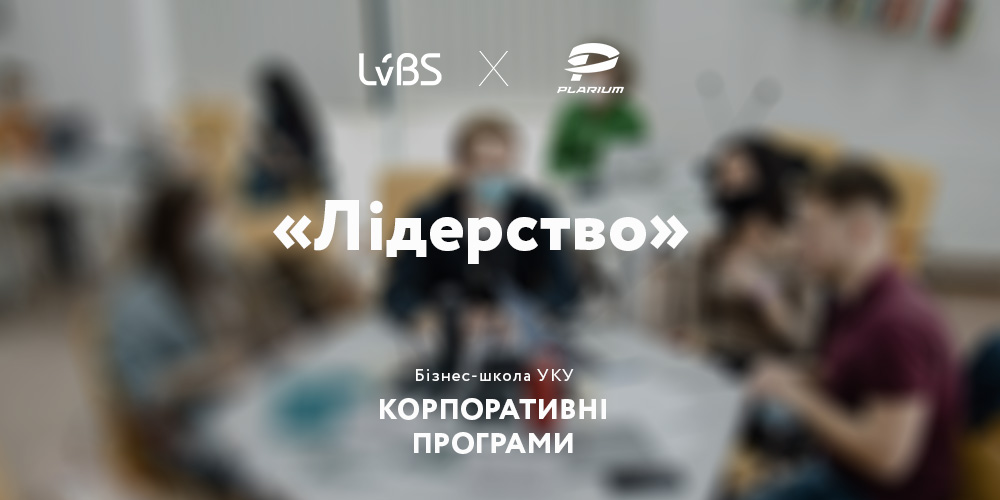 Together we had 6 sessions on leadership delivered in the case study format. For the participants to achieve the best results, we divided them into 2 groups depending on their functional responsibilities and tasks.
Some employees (team leaders) took the Leadership Basic program, while the heads of departments were studying Leadership Strategic.
The Aim or Goal we and Plarium pursued was to make the managers:
– understand the qualities and roles of a leader;
– hew closely to the company's values and transmit them by setting the example to others;
– establish an accurate correlation between the tasks and goals of the company;
– gain a global vision of the system and its correlations.
Leadership plays the most important role in shaping an effective workflow. It is necessary not only for top managers but also for all line managers.
A true leader transmits the company's values by setting an example to others. He/she also forms a positive vision of where his/her team could be tomorrow and if it could resolve current issues on its own. Each level has its context; therefore, the content of the program and the cases were slightly different in our situation.
Leadership management style assists in making the business competitive, preventing the loss of highly qualified employees, and creating a friendly team that will be motivated and effective.
We would like to thank Plarium for its effective cooperation!
We would like to remind you of the opportunity to enroll in the corporate programs of Lviv Business School of UCU. Please, find all the details under the link: https://lvbs.top/mnt