UCU Research and Methodology Center for Leadership at LvBS is a project which is being implemented with the assistance of Ihor Ihnatowycz and his spouse Marta Ihnatowycz, the President and CEO of First Generation Capital Inc, an investment company based in Canada.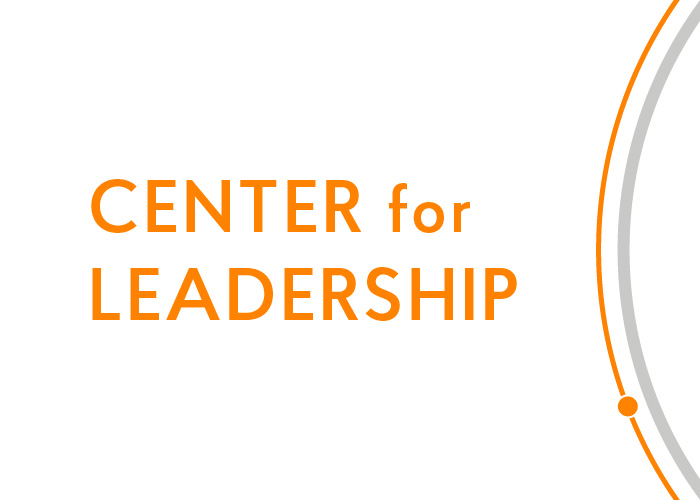 Center's mission: to attempt at making a breakthrough in the thematic field, methodology and teaching of leadership. The Center will conduct research relying on the experience in methodology of Ivey School of Business, one of the leading business schools world-wide, and will also develop methodology of its own. As a part of the Center's activities the team will elaborate educational cases in management, which will be on the curriculum of Lviv Business School, UCU School of Public Management, UCU Institute of Leadership, as well as other leadership centers of the world.
UCU Center for Leadership will run its operation, following the approach of "leadership based on character". This concept, developed after the 2008 crisis, claims that genuine leadership is rooted in character, competencies and loyalty.
Leadership teaching methodology employed for the UCU curriculum will include self-reflections, team work, comprehensive evaluation and training. This will allow the participants to take a path from a more profound understanding of their strengths and weaknesses to developing skills essential to increase productivity, manage and implement change, and also cultivate leadership.
The Center for Leadership will be a cooperation hub for such UCU internal institutes as LvBS, School of Public Management, and Institute of Leadership and Management, and also Leadership Academy, sponsored by Western NIS Enterprise Fund.
Sophia Opatska, the Dean of the UCU LvBS about the Center for Leadership: "Taking into account the fact that in the recent years we have witnessed a number of successful leadership examples, our society needs to have an understanding of leadership phenomenon. The research conducted in the Center will create an opportunity to share Ukrainian leadership examples world-wide. These include military leadership in the context of the topical events in Ukraine, and in the context of Maidan developments, volunteer leadership, and, of course, business leadership. The Center will not only study the phenomenon of leadership, but also develop the brand of the country. The cases that will become a part of our curriculum will also be available for consideration at various business schools of the world".
Pavlo Sheremeta, Director of School of Public Management of the UCU, Minister of Economic Development and Trade of Ukraine (February 27 – September 2, 2014): "Ukraine, Ukrainian Catholic University, Lviv Business School and School of Public Management all need this Center badly. It can ensure profound research, global comparison, systematic structuring and extensive coverage of leadership challenges and solutions, both in private and public sectors."
Natalia Klymovska, Vice Rector for Communication and Development of the UCU: "Ihnatowycz Family are world-renowned philanthropists and benefactors. Mr Ihnatowycz had an opportunity to get personally acquainted with the Ukrainian Catholic University, and projects and activities carried out here. It is very important for us that he supports this project, as it's a testimony to the fact that we are developing right directions. This will, beyond doubt, be a new experience for us, but I am convinced that the ultimate results will prove to be an important scientific and research achievement for Canada and Ukraine".
The Center will operate in Lviv Kyiv, and some other Ukrainian cities.