"We sometimes pin too many hopes on technology.Of course, virtual reality will affect our life.But the peculiarity of human nature should be taken into account.And it is such that for the entirety of life, the mere virtual feelings won't be enough for a person.Man will always tend to self-expression in natural reality", argues Olexandr  Filts, PhD in Psychiatry, Professor. He told about thisat the discussion "Generation of Demiurges: VR/AR from the perspective of Psychiatry, Theology and IT" at Lviv Business School of UCU (LvBS).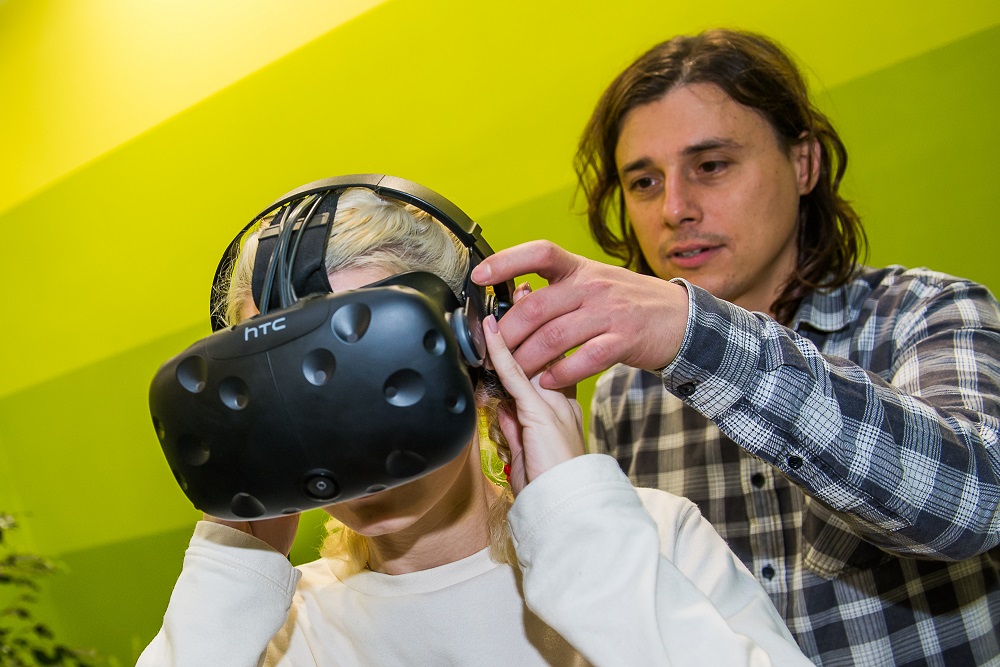 Vasyl Mylko, R&D Director at SoftServe, has remarked: "Virtual and supplemented realities have considerable social potential. For instance, these technologies can help people with special needs to better adapt to and more actively explore the world. By developing technologies, we have to accept human identity in his evolution – because today we are not the men we were1000 years ago and tomorrow we won't be who we are today. And it's affecting our expectations of technology."
Nazar Hazdun, a VR-startup CEO, believes that it is important to be guided by common sense everywhere, the more so when it comes to a technological progress. "Ethical issues in the development and implementation of new technologies are actually pretty important. And I argue this from practice. Our team, let's say, has developed AR technology for a "transparent tank" for the Ukrainian army right in the midst of a war against Russia. With this innovation, armor crewmen can see everything going on around, without leaving the tank. We had the opportunities to attract the investments for tapping into the world market. Yet were fused precisely for ethical reasons. Because it is one thing to help keep a home country safe while contributing to war or aggression is a whole other thing", he explained his opinion.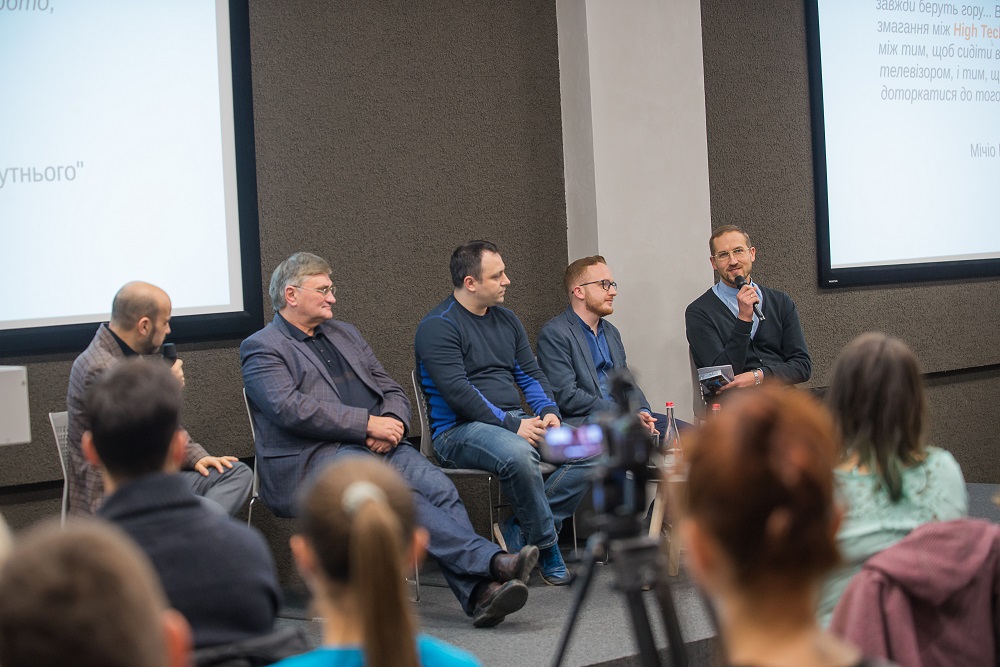 What does the Church think about this? Father Vasyl Bilash, head of UGCC Commission for the Laity, computer technology engineer says: "When developing technologies, we should always ask ourselves "what's the point?"Otherwise, we face the risk of getting carried away so much with them that we will lose sigh to the true purpose of technology– to serve the well-being of people, to help a person to better understand his mission."
It should be noted that the discussion "Generation of Demiurges:VR/AR from the perspective of Psychiatry, Theology and IT" is organized by the project "Ethics and Technology", supported by SoftServe, that is an initiative of LvBS for studying the impact of technology on society and a human being, promoting ethical aspects of technological development. The project goal is to set up a platform for communication between technology business, society, research and development institutes. The project is being run with the support of the "Believe in Yourself" Charitable Foundation, anon-profit organization founded by the Ivanchyks (Victor and Iryna).The project partner is the International Institute of Ethics and Contemporary Issues, UCU.