Today, Ukraine's economy minister is in Lviv, and right now he is meeting with local entrepreneurs at the Lviv Business School of the Ukrainian Catholic University. Let's take a look inside to see how the dialogue between the politician and business owners is going.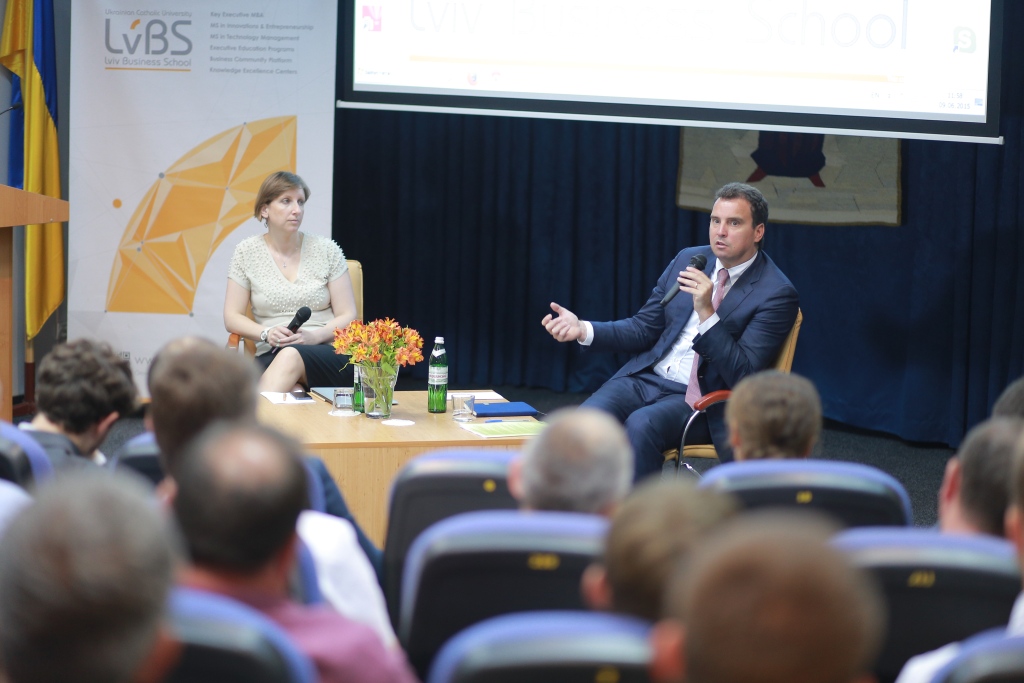 The meeting gave local business owners the chance to quiz the minister on a number of topics – ranging from Ukraine's reforms program to the fight against corruption and the government's work towards opening up the market to foreign investors.
Aivaras Abromavicius, Ukrainian Economy Minister: "People also want some quick wins. And here we talk about pay Pal, we talk about ikea, possibly h&m. So if we could make sure that western brand – names end up in Ukraine, that would be a big step-up".
Despite presiding over a religious institution, the president of the Ukrainian Catholic University said he was deeply concerned about the country's economy.
Borys Gudziak, Ukrainian Catholic University President: "He has a difficult job and we want to confirm him in his faith that it is possible to reform in Ukraine, to conduct reforms, to conduct business without corruption, to be innovative".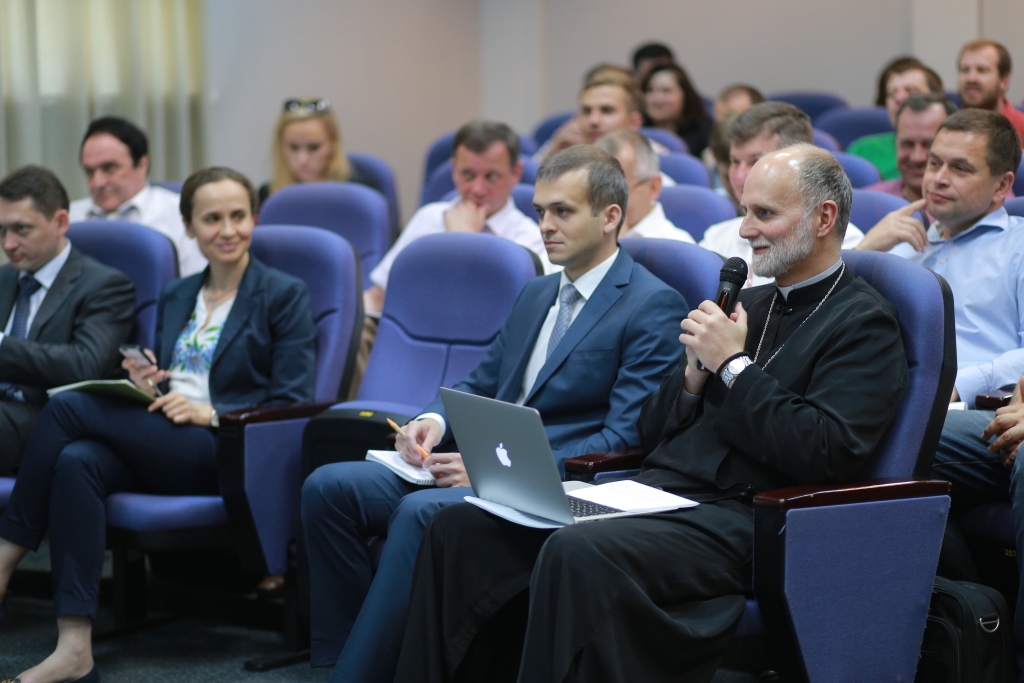 Those participating in the forum urged the government to listen more to local business leaders, instead of just talking about changes.
Yaroslav Rushchyshyn, Lviv businessman: "Nobody hears us – until now. And I hope that tomorrow, it will be changed. I'm happy with the direction of the reforms, I'm not happy with the dynamics of the reforms. We are too slow".
It seems that with more meetings, such as this one, strong links between the government and business CAN be established; but the question remains – IS the government ready to FOLLOW the suggestions it receives from business?
This is Volodymyr Solohub and Oleksandr Bryhadyr reporting from Lviv for Ukraine Today.